Tras un pequeño viaje para atender compromisos familiares que se alargó un poco por el retraso de las combinaciones ferroviarias , no pude llegar a tiempo de ver al completo toda la actuación de Sinistro.
After a short trip to deal with some family commitments and due to a little delay in the railway, I couldn't arrive in time to see the full performance of Sinistro.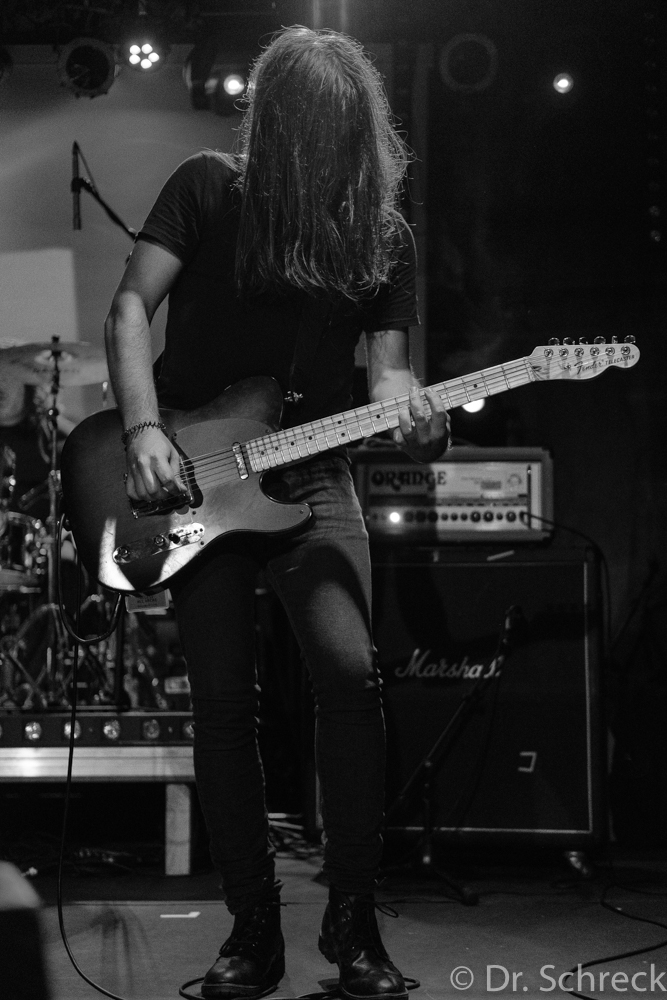 Y tal vez fue esa premura y nerviosismo lo que penalizó mi percepción de su concierto. Su combinación de Fado portugués y Doom es algo novedoso pero su presentación en directo (o tal vez la elección de los temas) no me terminó de atrapar del todo (como si lo hace su último disco).
And maybe it was that delay which influenced my perception of their concert. Their combination of Portuguese Fado and Doom is something absolutely new but their live performance (or perhaps the choice of songs) didn't reach me as it was the case of their last album.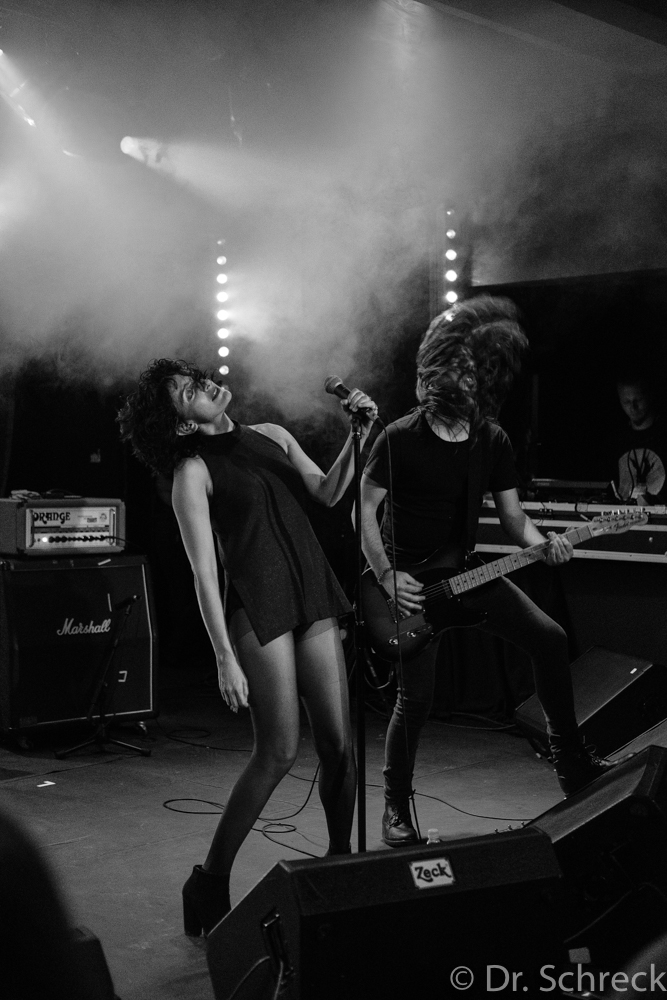 Será cuestión de intentarlo de nuevo en otra ocasión. Para mi esta claro que tienen un potencial increíble y que su propuesta sonora es muy atractiva. Seguramente no era mi mejor día como oyente.
I hope that I could try again in other concert. For me it is clear that they have an incredible potential and their sound is a very attractive proposal. Surely it was not my best day as a listener at the audience.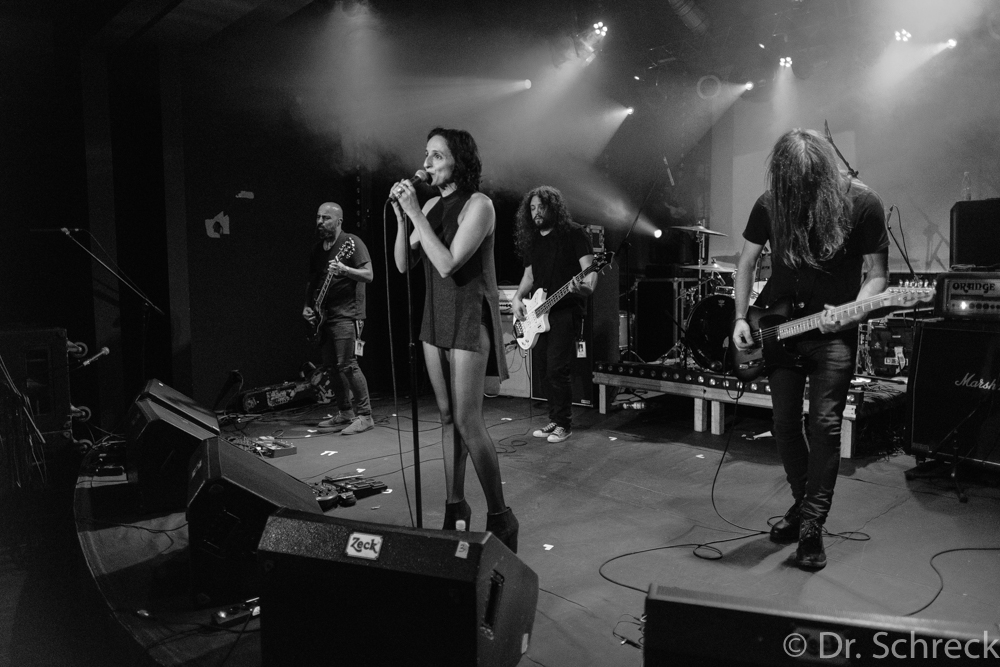 A continuación, fue momento de ver a Conan que no salen a escena precisamente espada en mano pero con su música son capaces de cortar muchas más cabezas.
Then it was time to see Conan. They didn't appear on stage with swords in their hands but with their music are able to cut as many heads as with swords.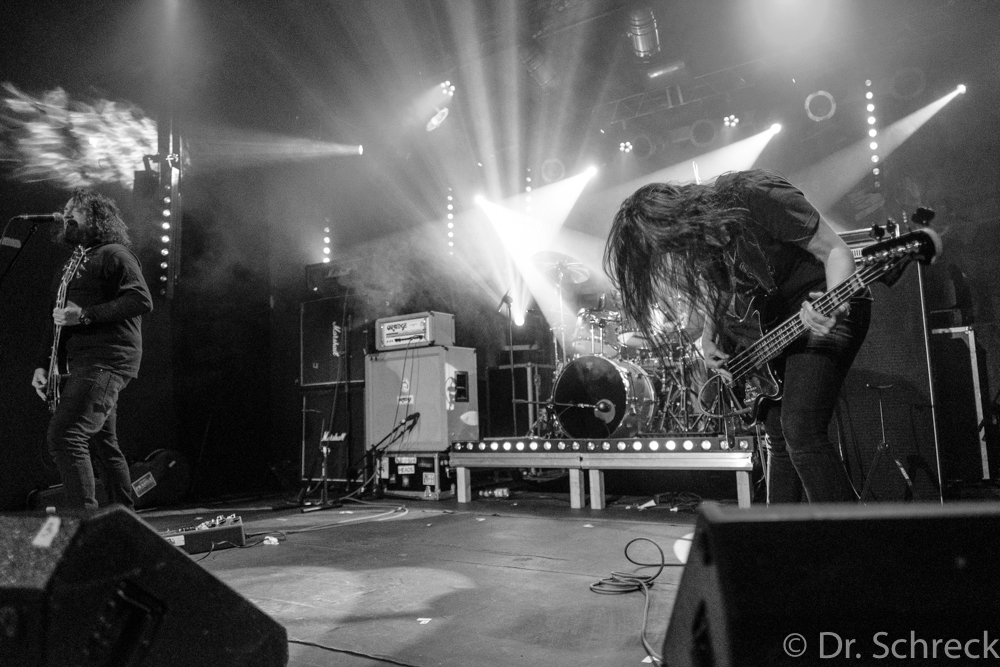 !Que barbaridad sonora que nos descargaron a mitad de tarde!. En ciertos momentos la saturación de los graves creo que consiguió remover todas mis entrañas y ponerlas a bailar en mi interior.
That was a quite sonic abuse at the afternoon, but a enjoyable one !. At times the bass vibration was so loud that I felt how all my guts were moving and dancing inside me.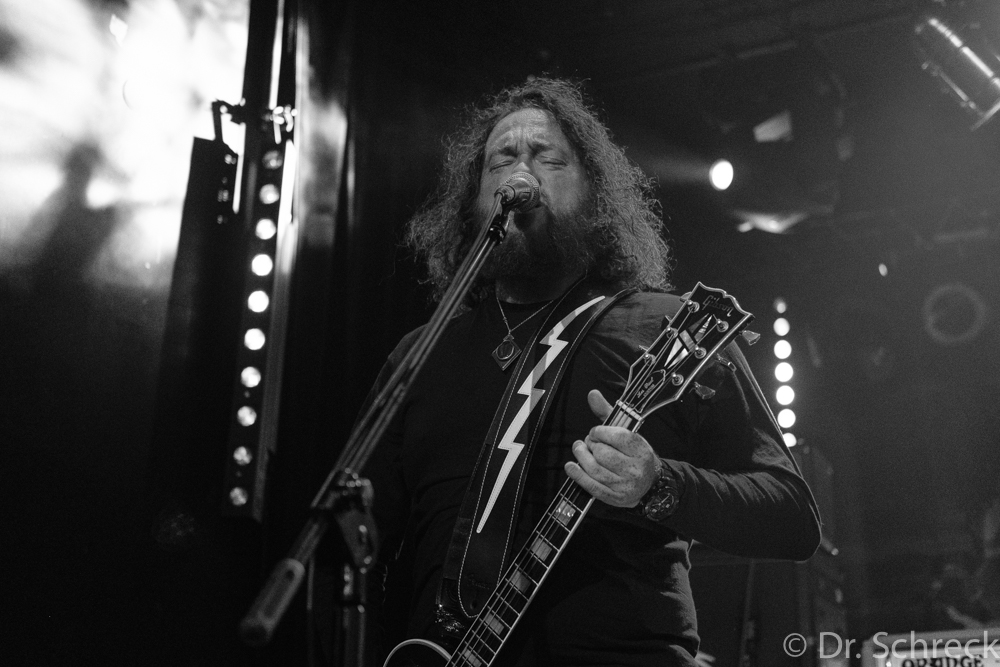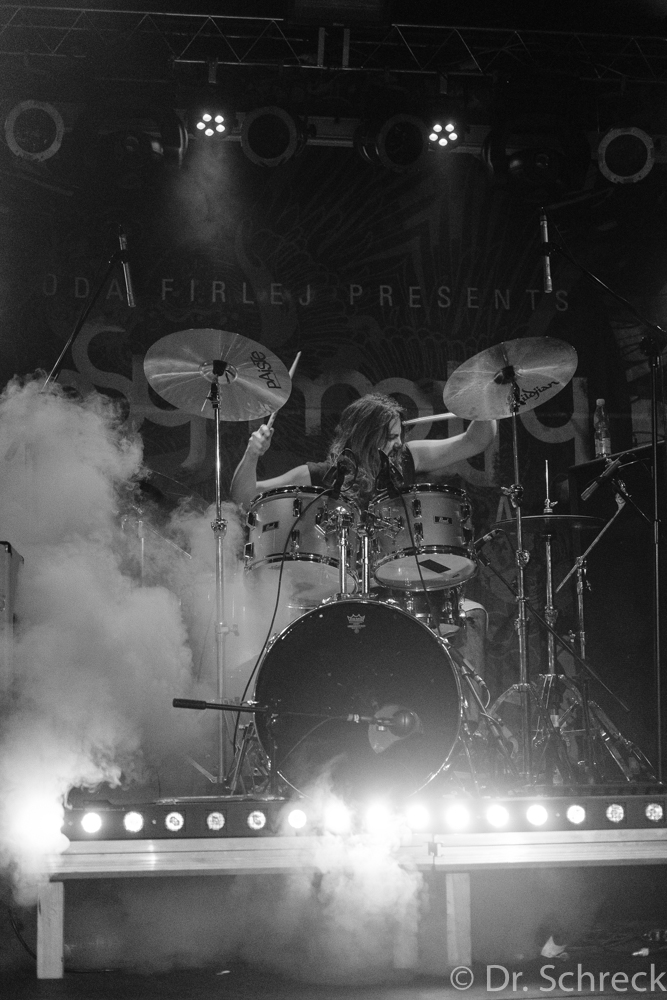 Conan sabe que la gente espera de ellos brutalidad sonora y ellos la entregan a raudales.
Conan knows that people expect of them sound brutality and they delivered with no remorse.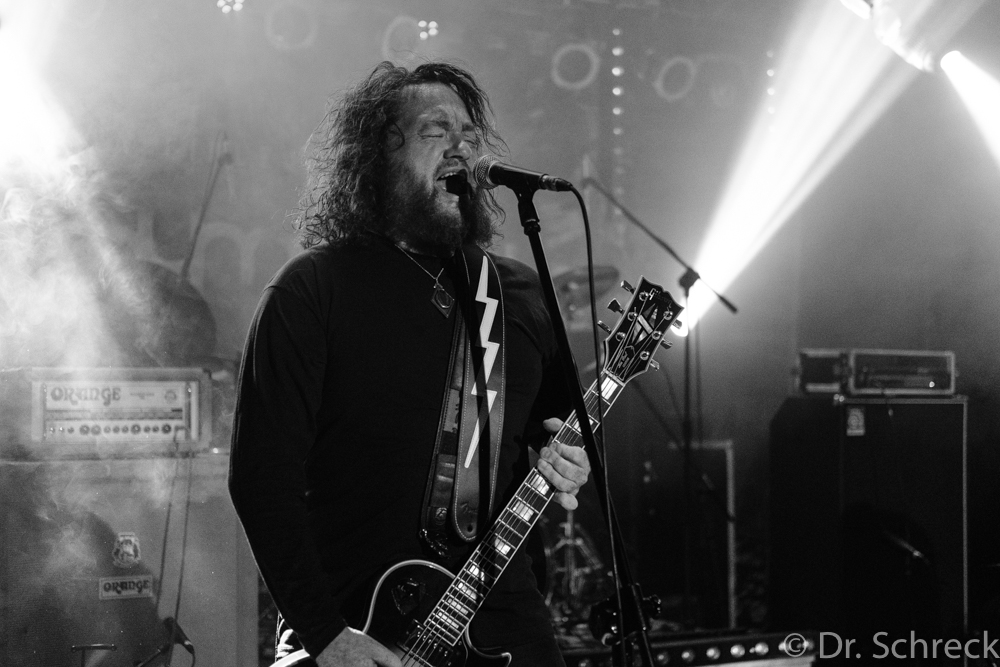 El siguiente grupo que vi era un completo desconocido para mi y me dejo completamente entusiasmado con su propuesta.
The next group I saw it was completely unknown to me and they left me completely excited about their proposal.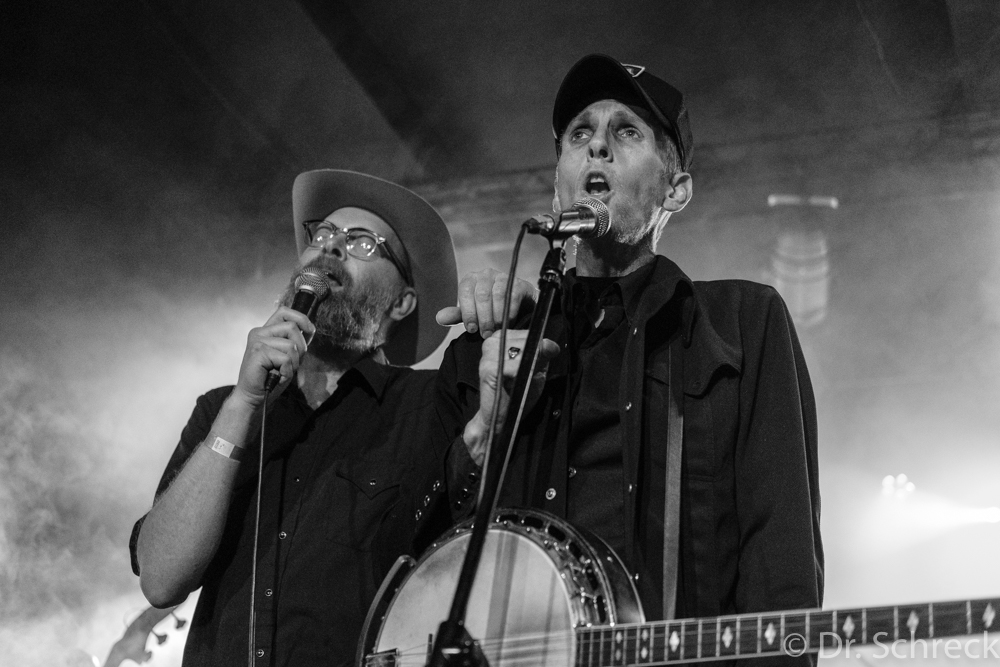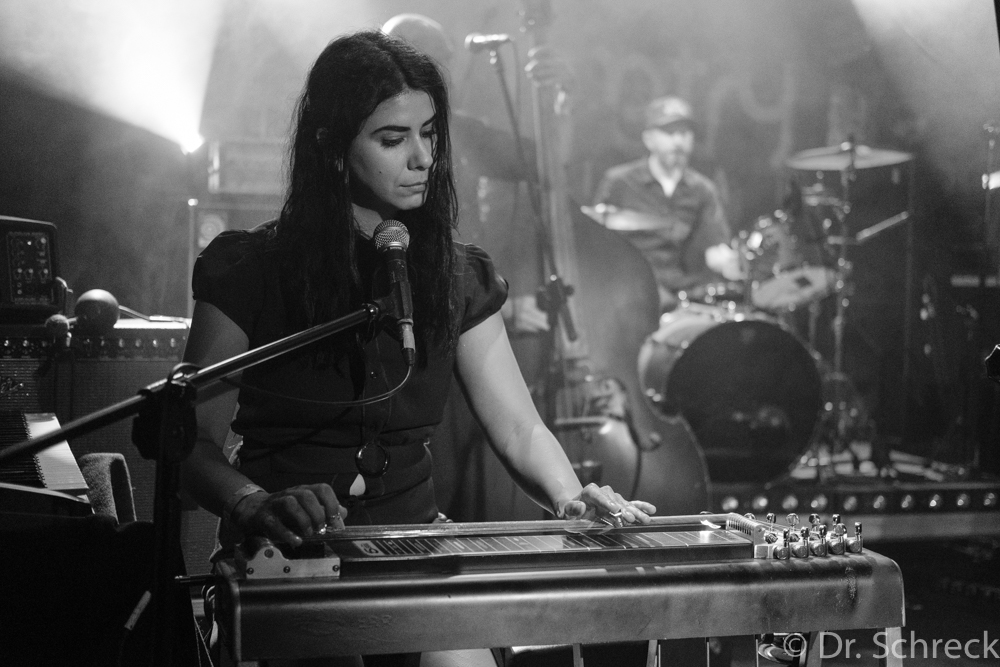 Slim Cessna's Auto Club tienen una dilatada carrera pero nunca he seguido mucho las bandas de ese estilo genuinamente americano y no esperaba una propuesta tan variada y dinámica.
Slim Cessna's Auto Club have a long career but I've never followed bands that perform that genuinely American style and did not expect a proposal as diverse and dynamic.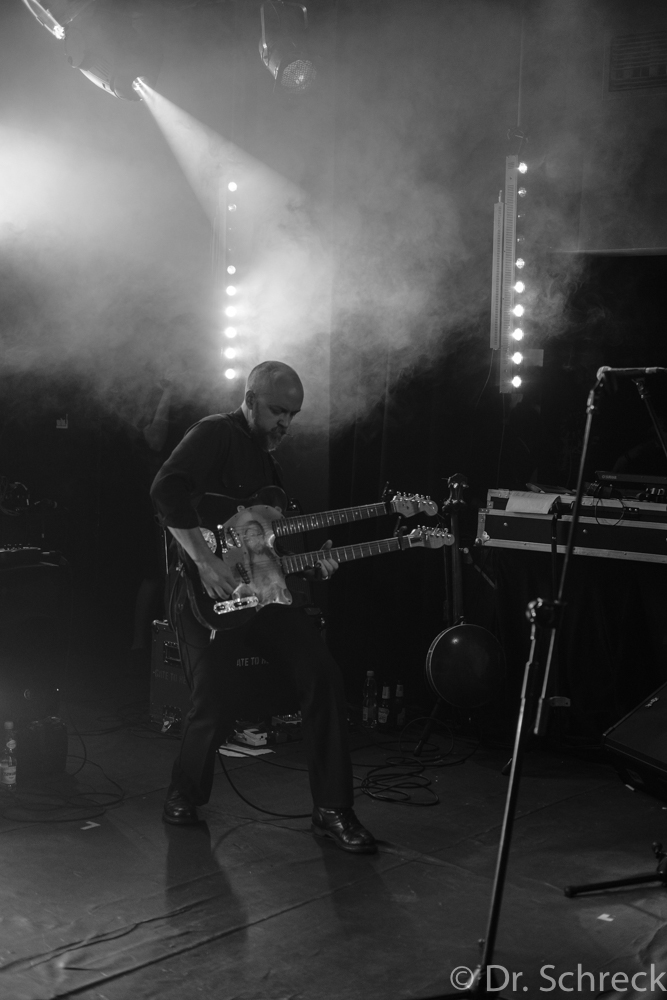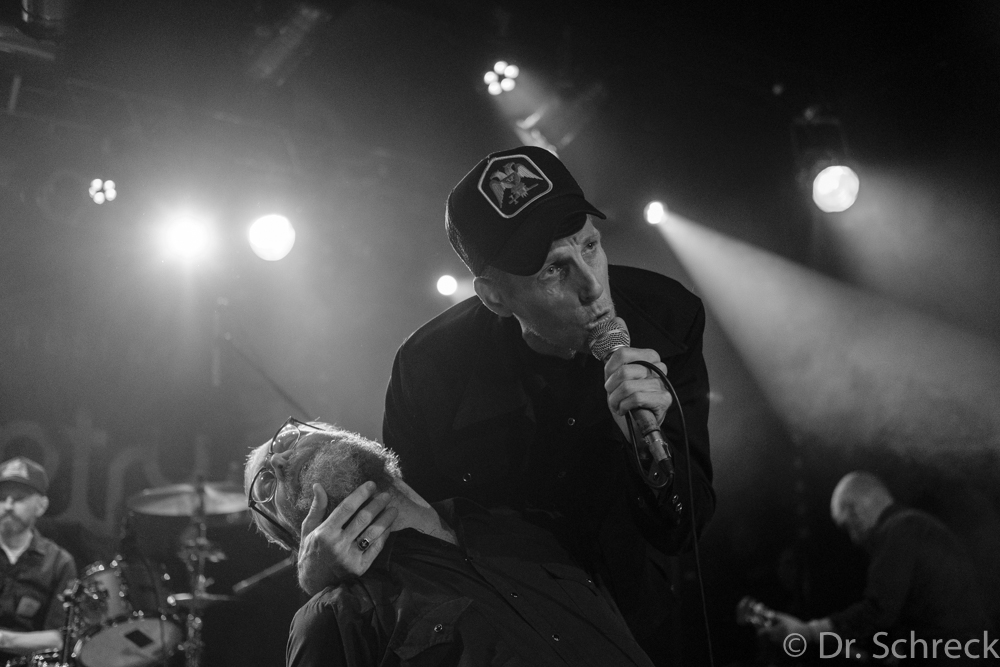 El compadreo entre los miembros, los continuos cambios de instrumentos y sus distintos matices en el sonido unido a la interacción con el público desde el principio del concierto, hicieron que fuese una de las actuaciones mas jaleadas del festival.
The good mood between the group, the continuous changes of instruments and different musicalities in their sound mixed with the interaction of the audience from the beginning of the concert, that made one of the most outstanding festival performances.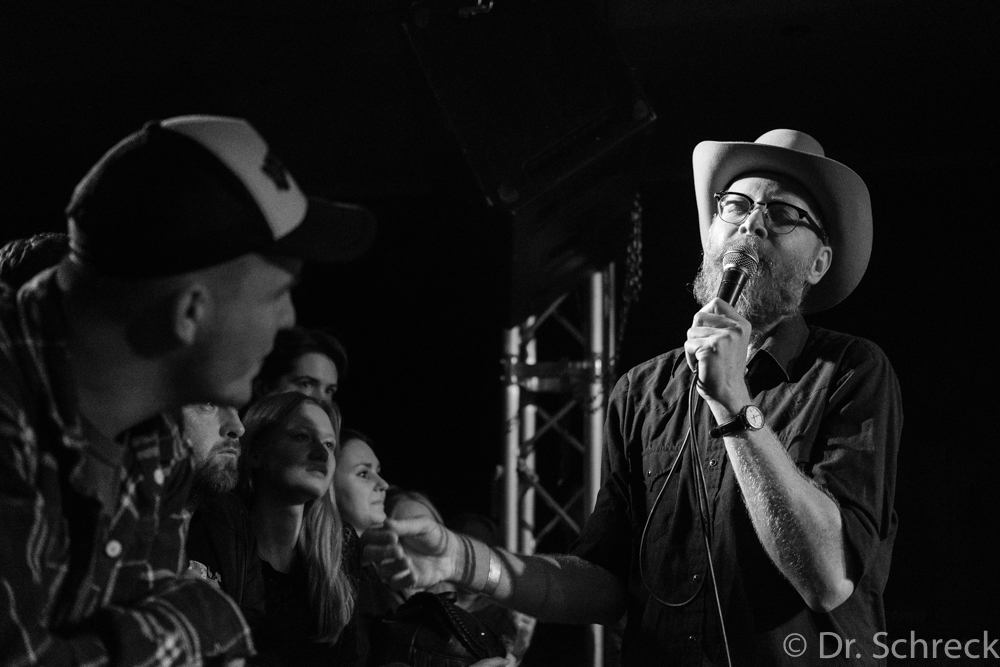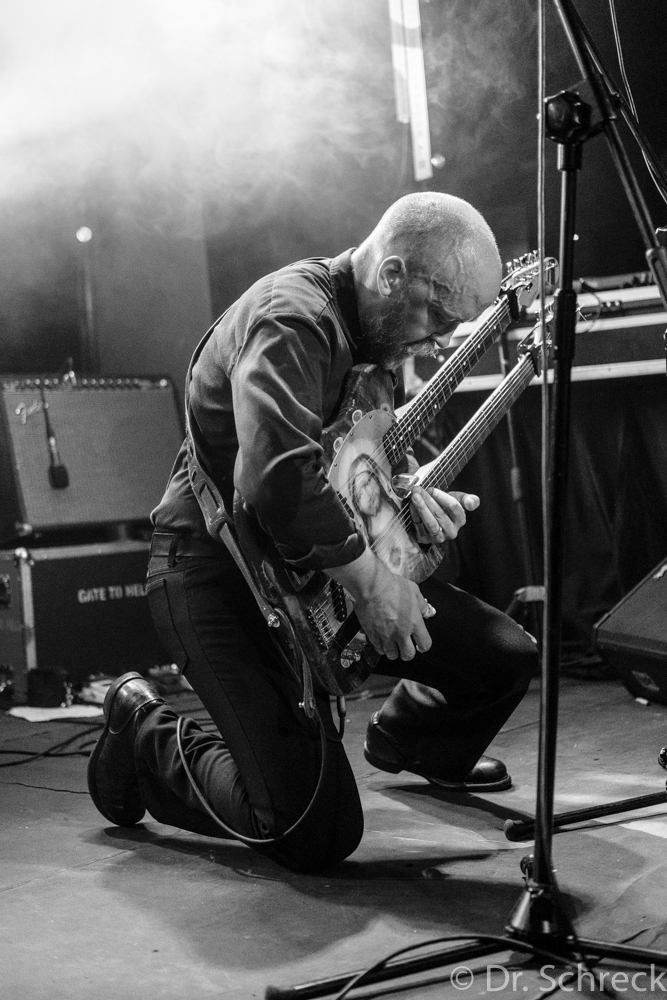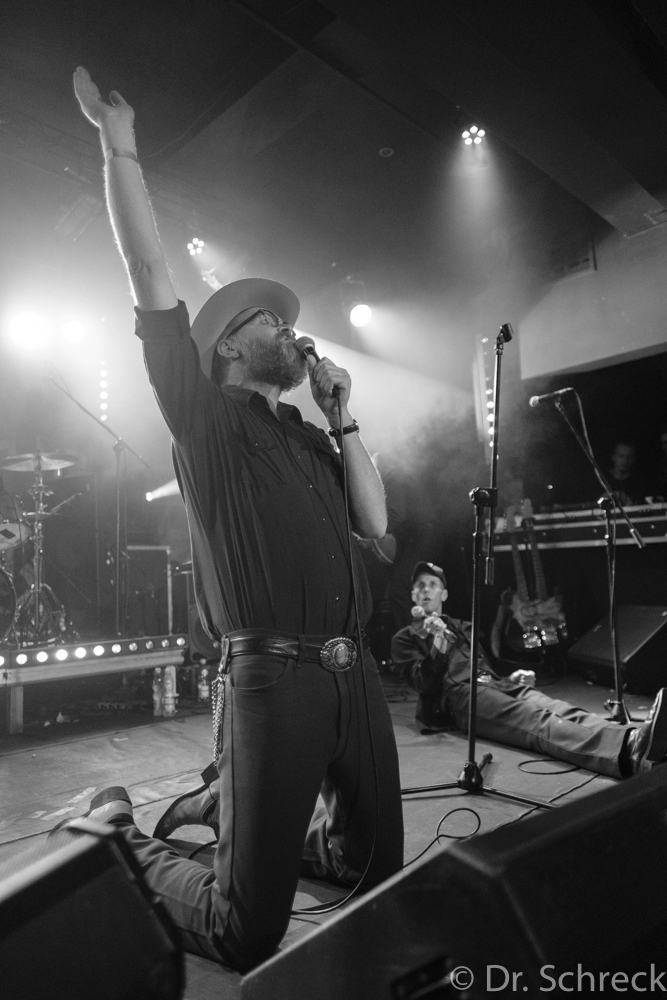 Una autentica maravilla que introdujó un punto festivo al festival de una manera genial y completamente diferente a De Staat el día anterior. Aquí quiero destacar el buen ojo del organizador al elegir esas bandas precisamente para esos momentos del día.
A real deal that introduced a (kind of) festive accent to the festival in a great way and, at the same time, completely different from the way De Staat did the day before. Here I want to highlight the good criteria of the festival to choose those bands exactly for those time frames of the day.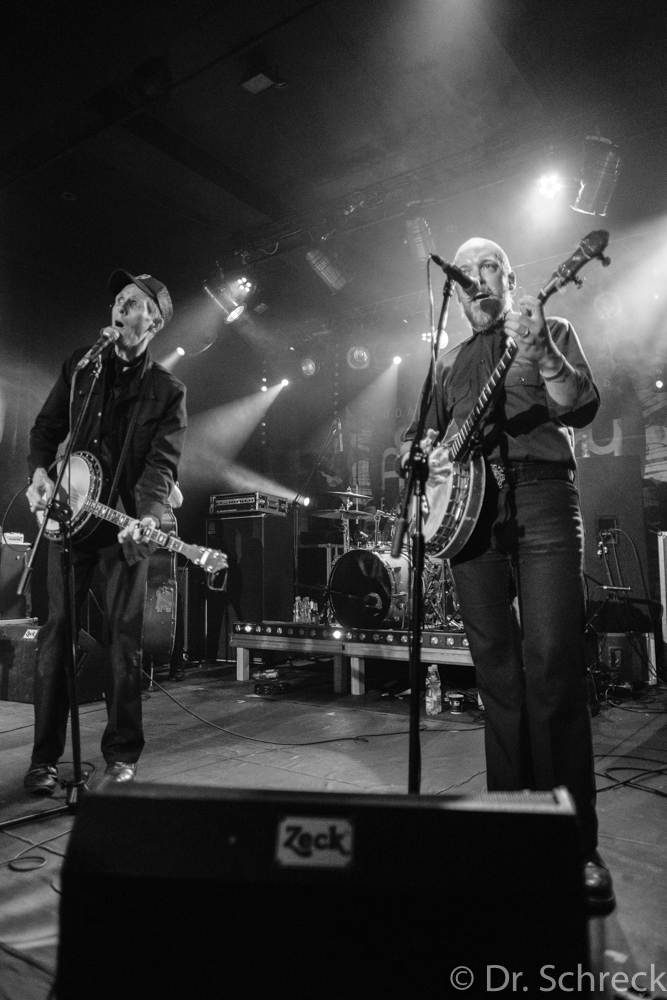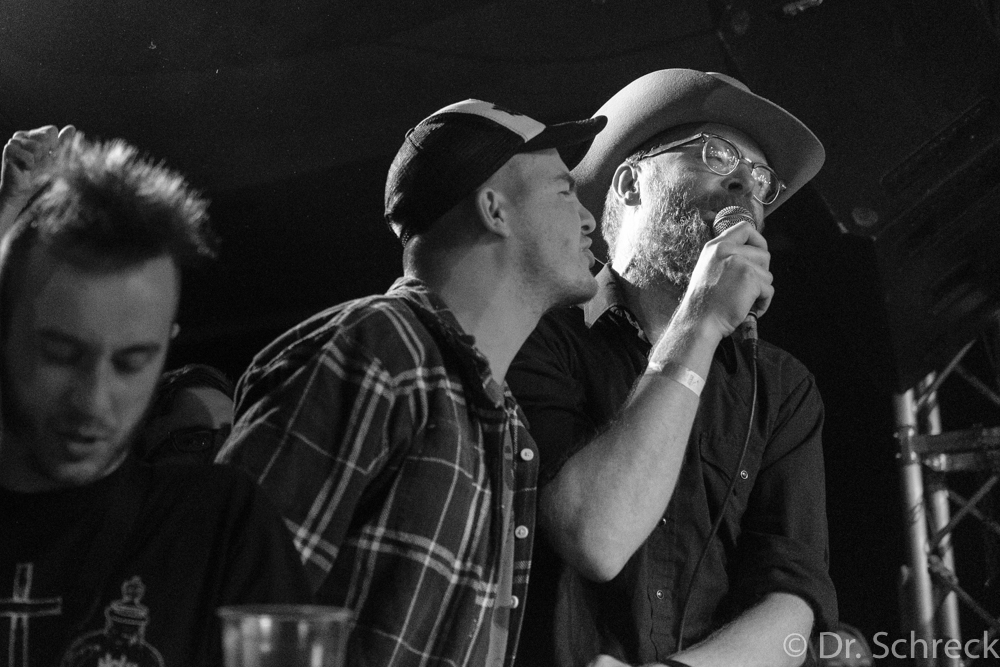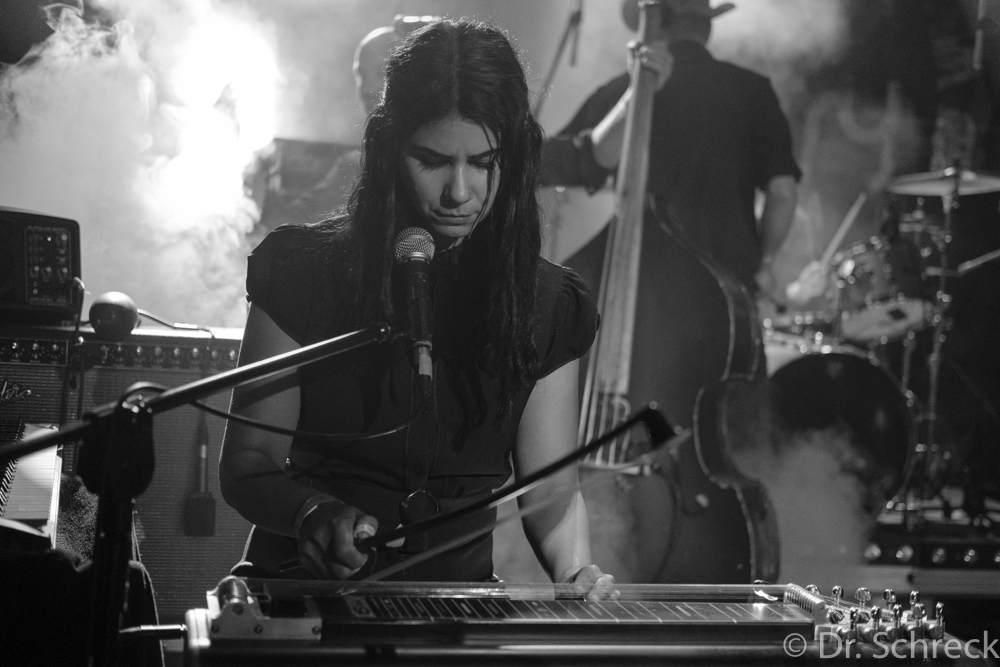 Tras un pequeño descanso, me dispuse a ver a Swallow The Sun que comparados con Slim Cessna's Auto Club parecían la noche frente al día (tanto musicalmente hablando y a nivel luminoso en el escenario).
After a short break, I manage to see Swallow The Sun who compared with Cessna's Auto Club Slim looks a completely opposite proposal (both musically and regarding lights at the stage).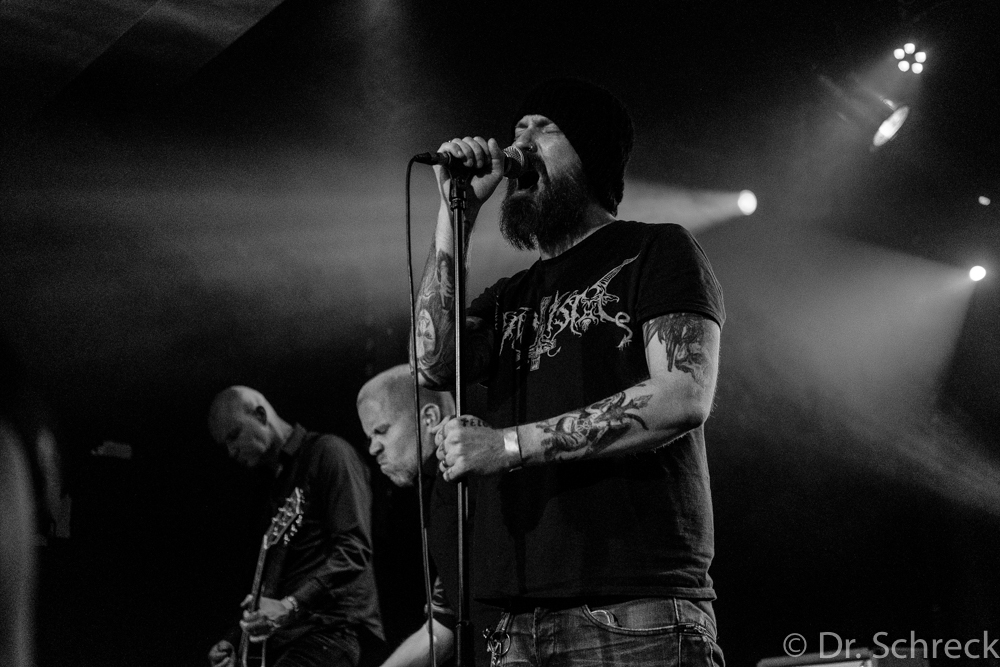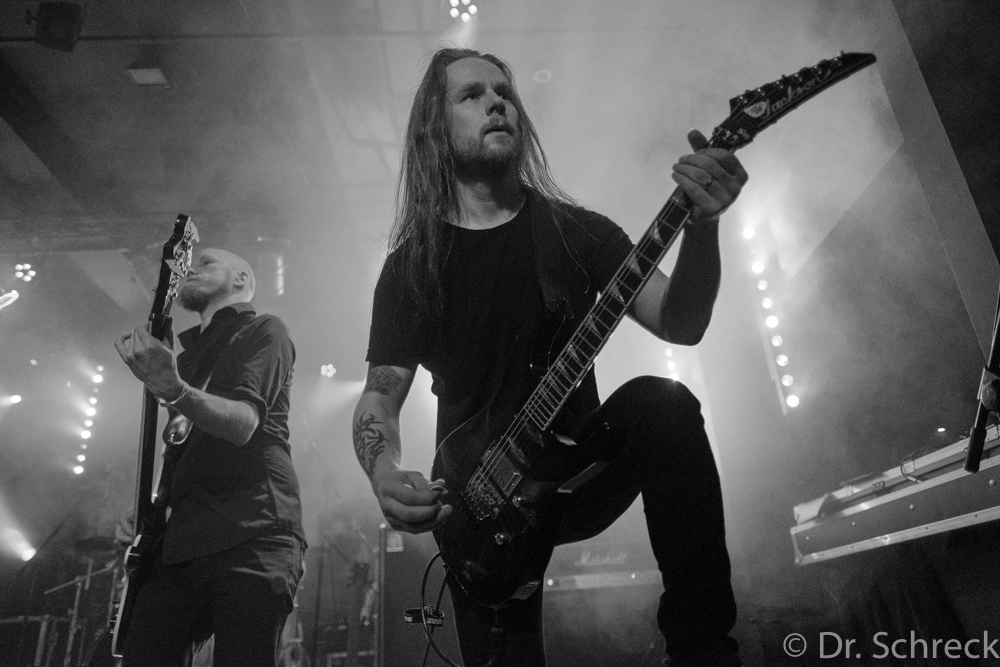 Ambientes mas depresivos, una música mas centrada en el metal mezclado con el doom y que tuvo a mucha gente entusiasmada. De hecho pude ver a gente bailando (aunque parezca mentira, supongo que la "emoción" era fuerte) durante su actuación.
More depressive climate, a music much more metal oriented that it get mixed with doom and even got a lot of excited people. In fact I could see even people dancing like in a disco (oddly enough, I guess their «emotions» were strong) during their performance. Probably not the best music to dance, I bet.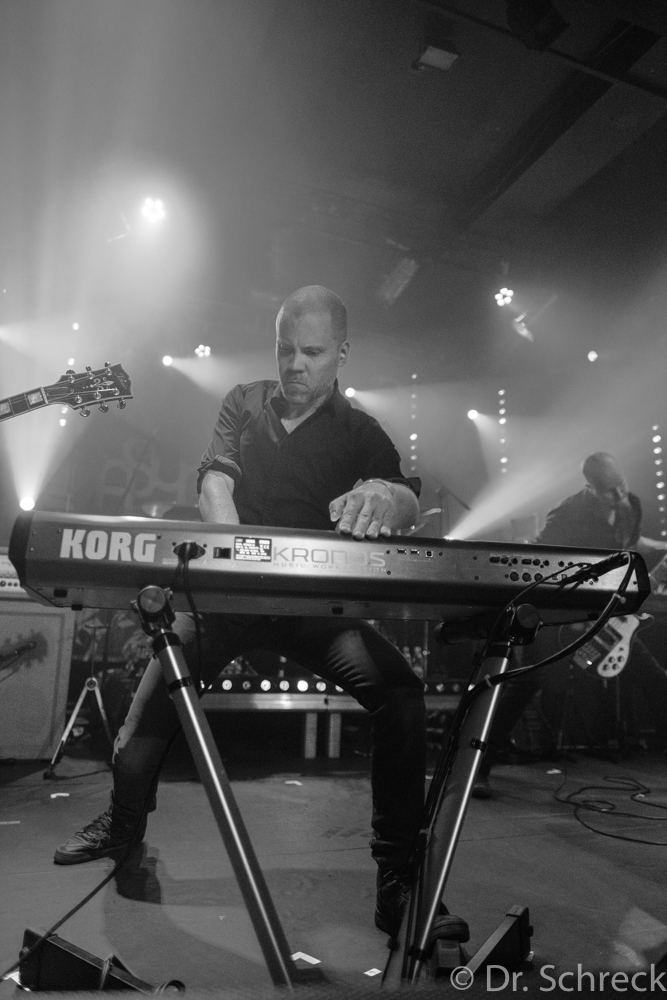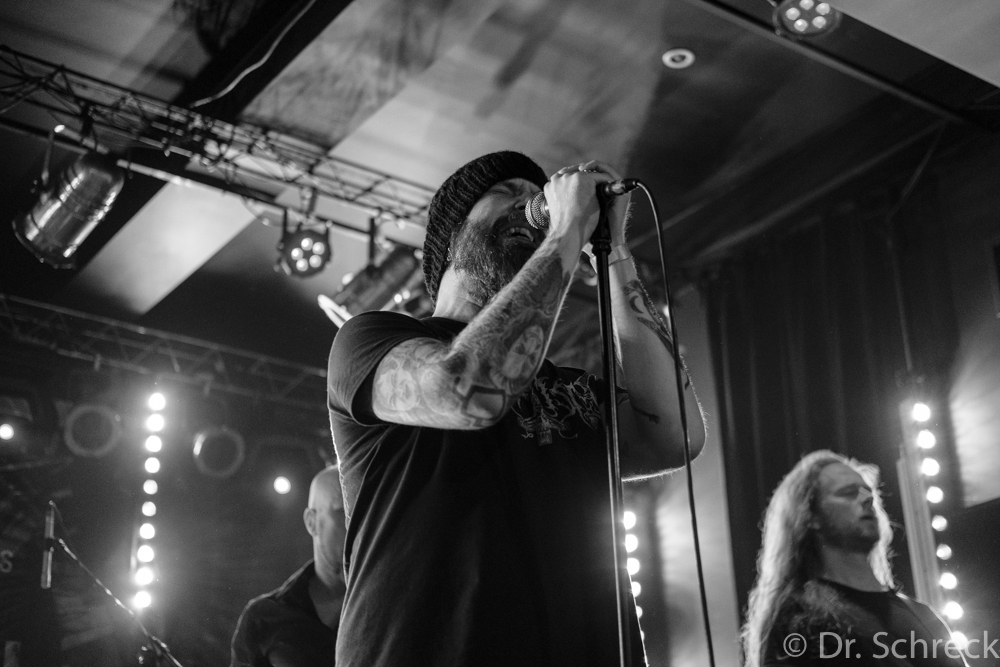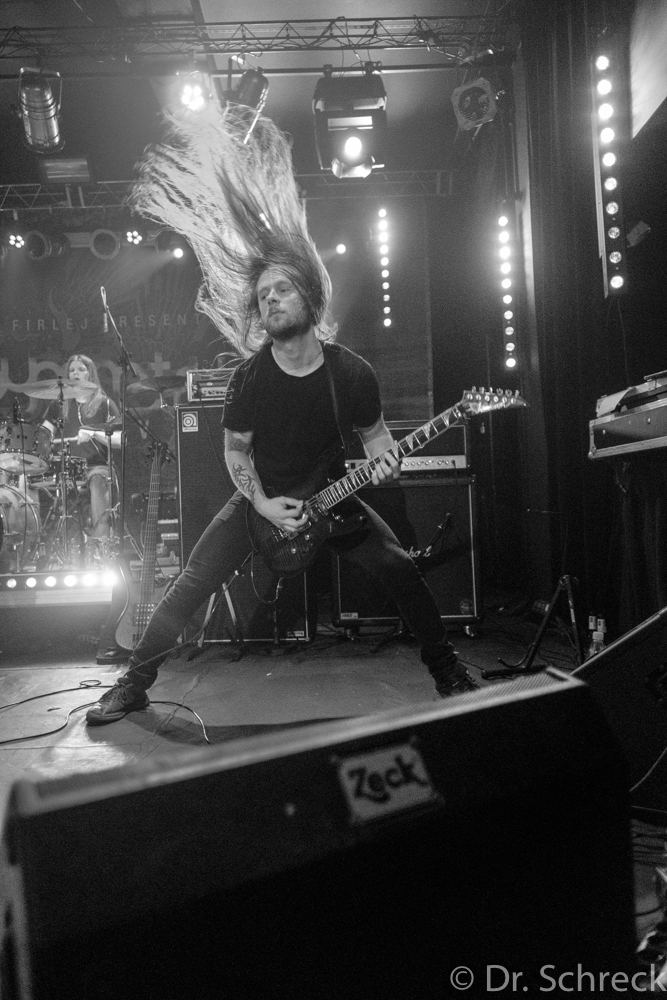 Lo que si que me quedo claro es que no fue mi mejor día en el festival porque al final de su actuación no era capaz de aguantar en pie con el cansancio acumulado de todo el día y tuve que perderme (con gran dolor de mi corazón y desazón de espíritu) el concierto de Subrosa.
What if I was clear it is that it was not my best day at the festival because at the end of their performance I must accept that I was not able to stand up more at the festival due to the accumulated fatigue of the day and I had to miss (with great pain in my heart and breaking my soul) the Subrosa concert.