En el mes de junio tuve la ocasión de presenciar un concierto organizado por P.W. Events, que tenia lugar en Varsovia. Juntando en un mismo cartel a dos bandas devotas del Stoner y la Psicodelia, los polacos Weedpecker (de los cuales ya he hablado en otras ocasiones) abrían el cartel y lo cerraban los estadounidenses Dead Meadow.
In June I had the opportunity to attend a concert organized by P. W. Events that took place in Warsaw. Joining in the same cartel were two bands  whose worshipping of Stoner and psychedelia was out of question, the Polish band Weedpecker (of which I have already talked about on other occasions) opened and the bill was closed by the Americans band Dead Meadow.
La sala Hydrozagadka era la elegida para celebrar el concierto y la afluencia fue bastante notable (para ser en junio, cuando la afluencia de bandas internacionales girando por Europa es abrumadora). 
The Hydrozagadka club was chosen to hold the concert and the turnout was quite remarkable (to be in June, when the amount of international bands touring Europe is overwhelming).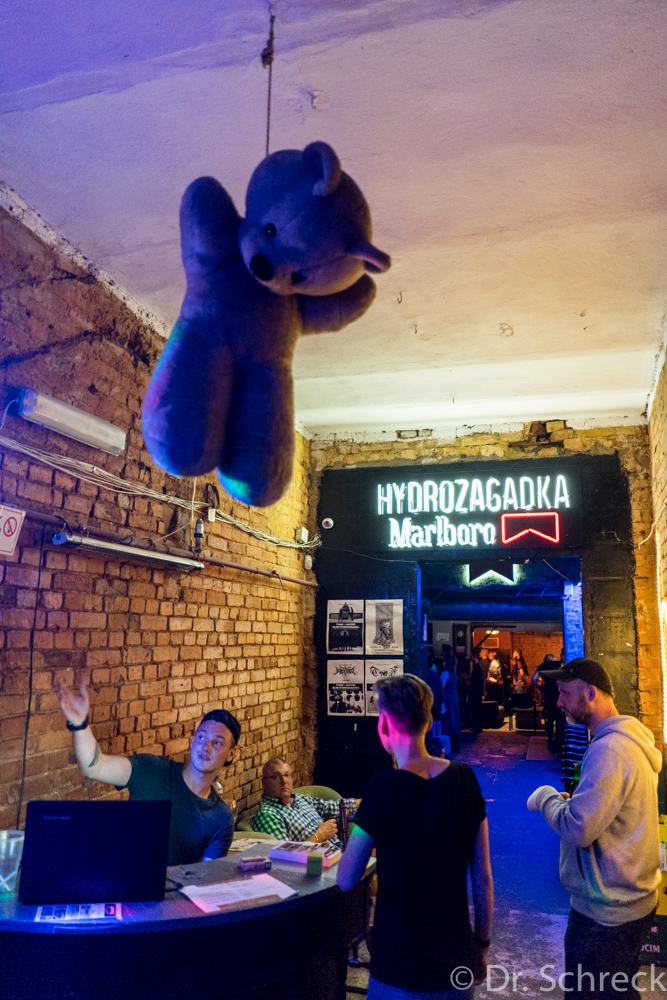 Como estaba diciendo, Weedpecker abrían el concierto y no puedo mas que seguir reiterando lo dicho en otros artículos. Esta banda es de un nivel absolutamente de primera fila y las nuevas composiciones todavía no publicadas que nos permitieron escuchar en esa ocasión confirmaban que no abandonan esa senda.
As I was saying, Weedpecker opened the concert and I can only keep repeating what I said in other articles. This band is absolutely top for me and  the new compositions still unpublished that they performed that night confirmed that they do not abandon that magical path.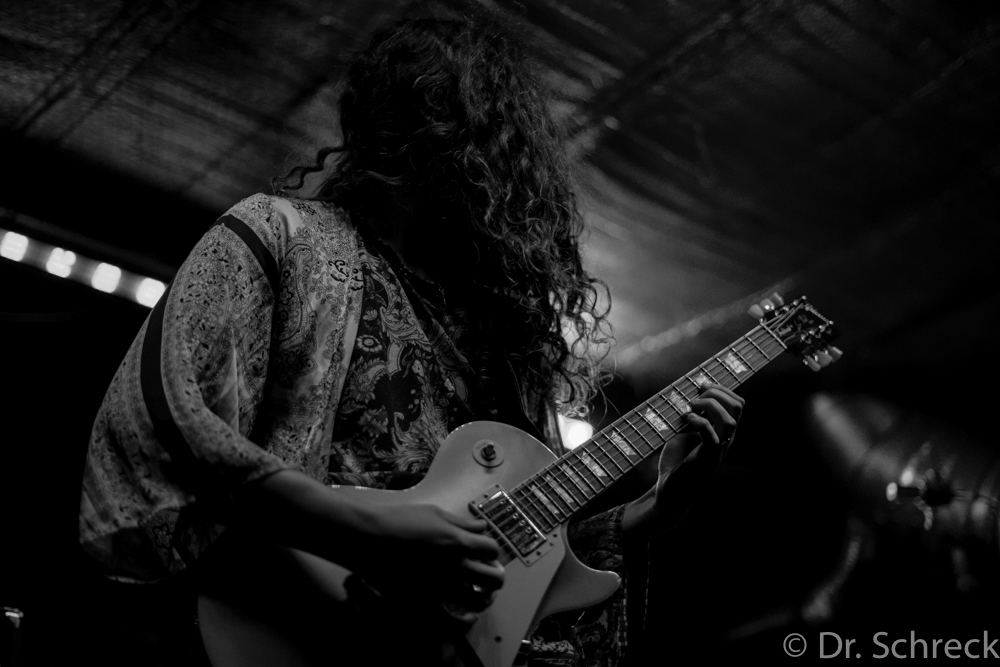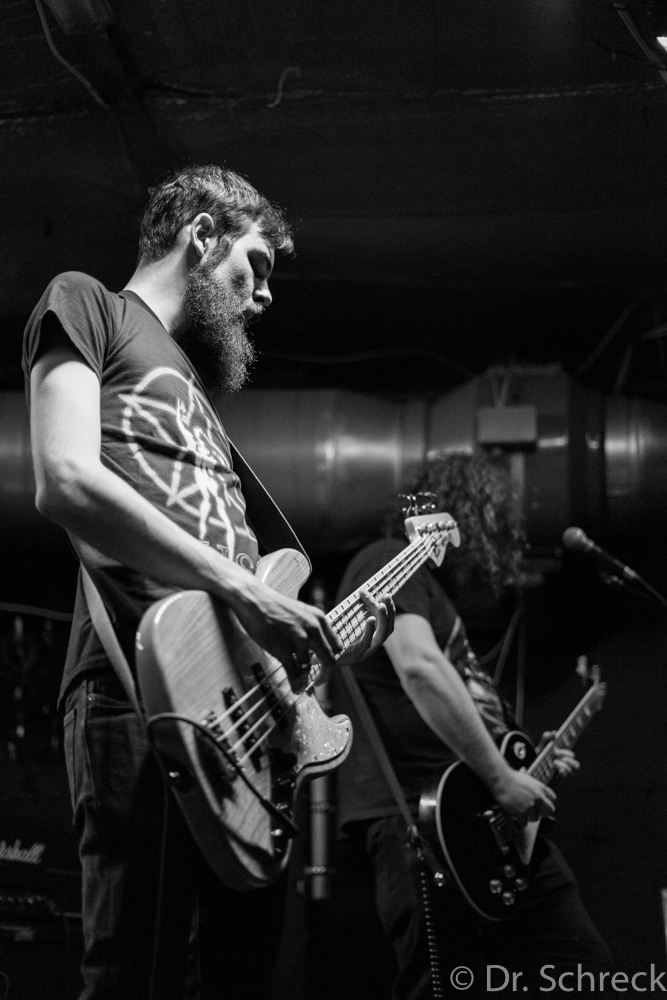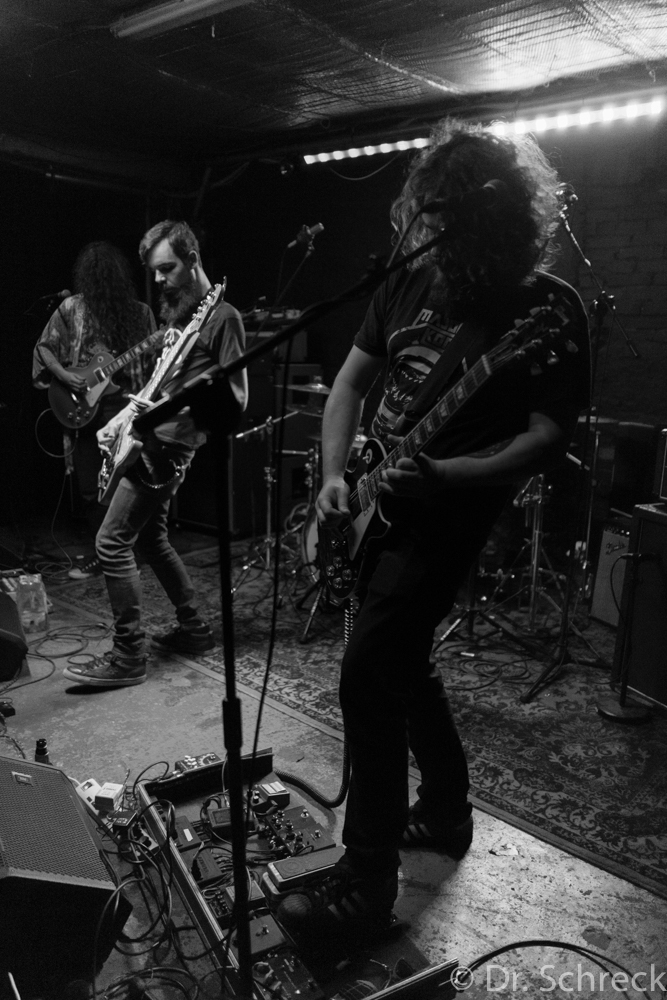 Por otro lado, el tiempo del que dispusieron se me hizo muy corto. Es regla general que todo los conciertos en los que disfrutas, pasan rápido. En esta ocasión, incluso muy rápido.
On the other hand, the time frame for their set it was too short for me. General rule is that all the concerts that you enjoy, pass quickly. This time, even very fast.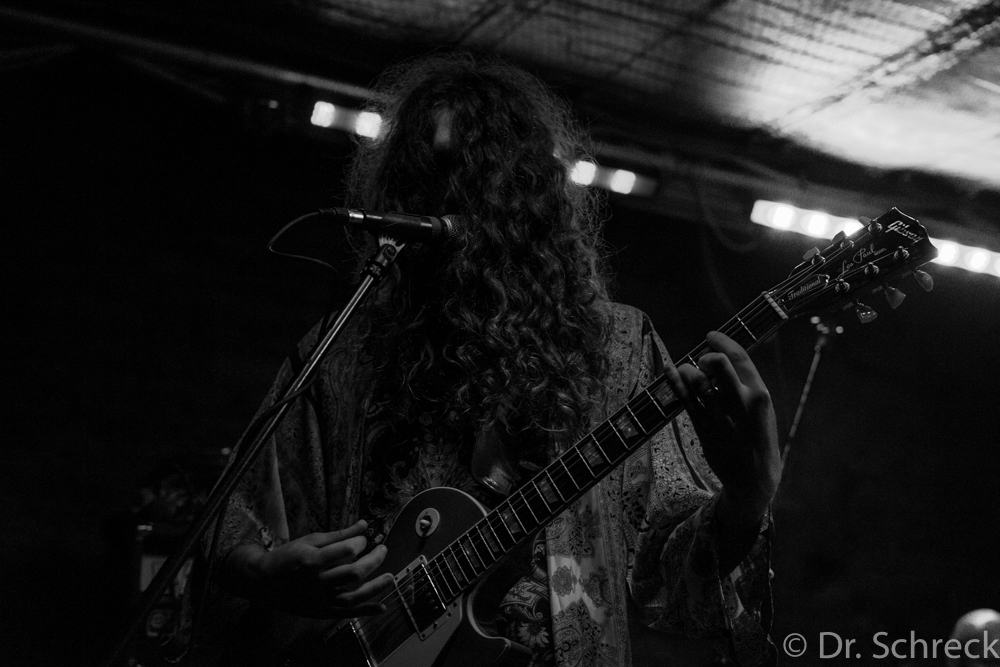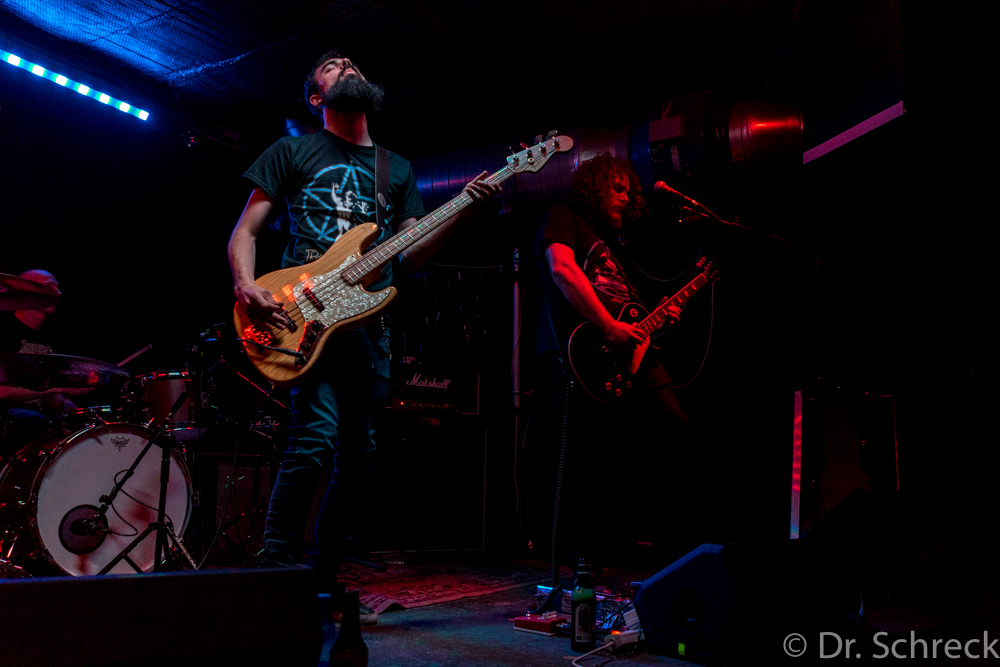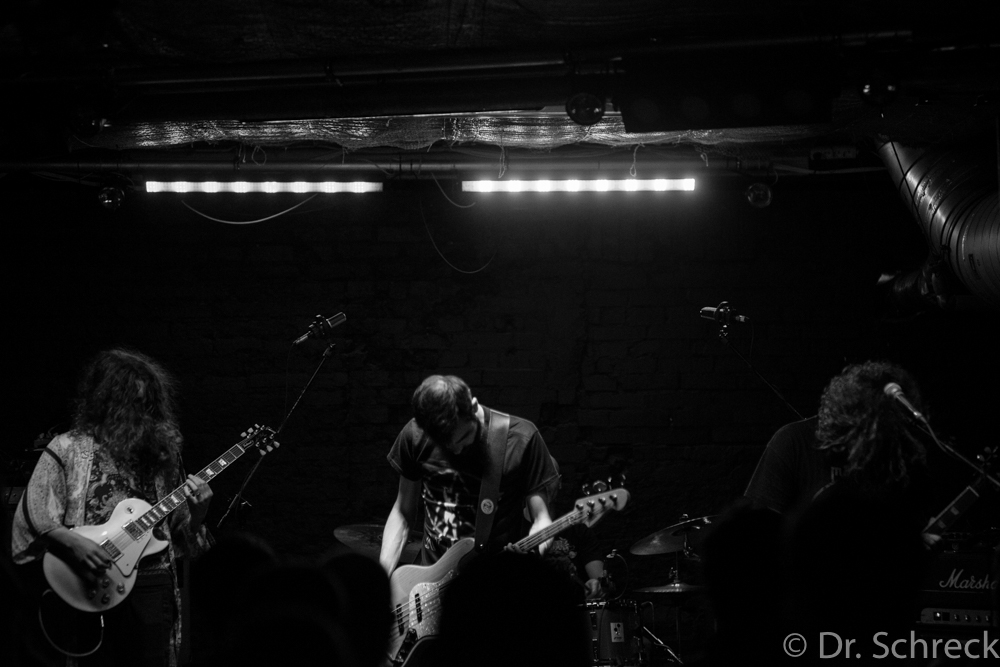 Sin mucha dilación, llegaba el momento de Dead Meadow. Y el público se decidía a estar mas cerca  a la banda, eliminando esa barrera de timidez que a veces se aprecia con las bandas teloneras.
Without too much delay, Dead Meadow were ready to perform. And the audience was decided to be closer to the band, eliminating the barrier of shyness that sometimes keep the distance with the opening bands.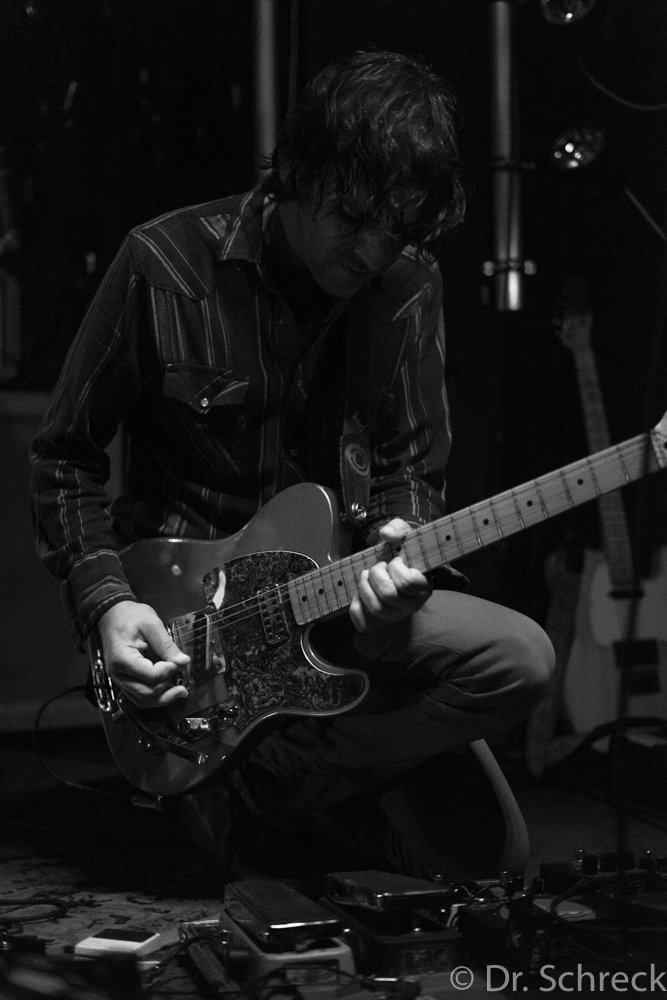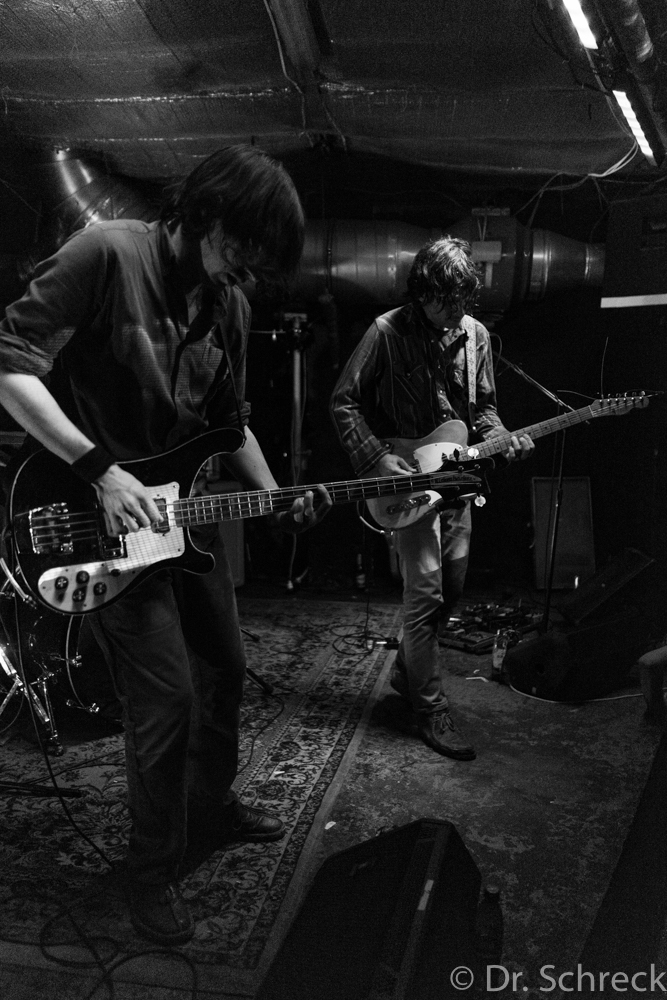 Se presentaron mucho mas dinámicos de lo que yo esperaba, con una base rítmica muy enérgica y con unos juegos de luces que apoyaban la sensación de estar presenciando un viaje psicodélico.
They were much more dynamic than I was expecting, with a very strong rhythmic base and some light effects that supported the feeling that we were part of a psychedelic trip.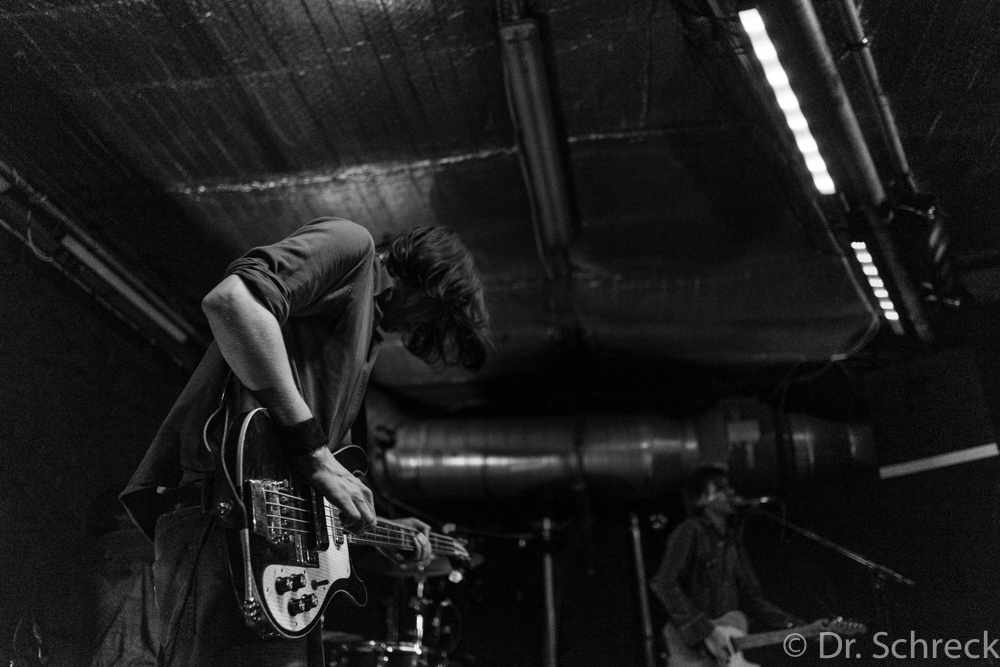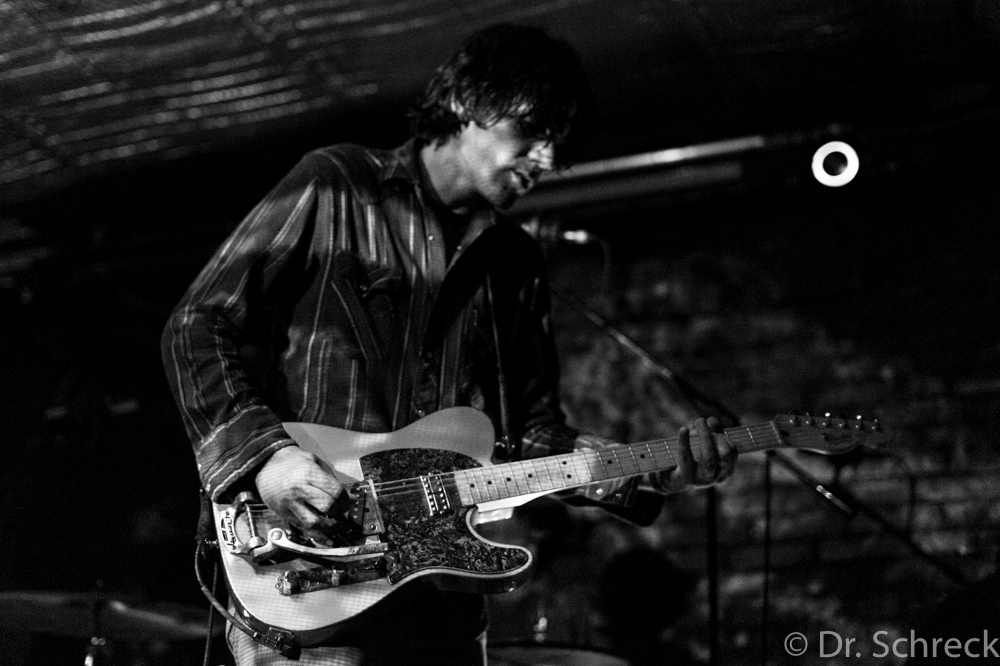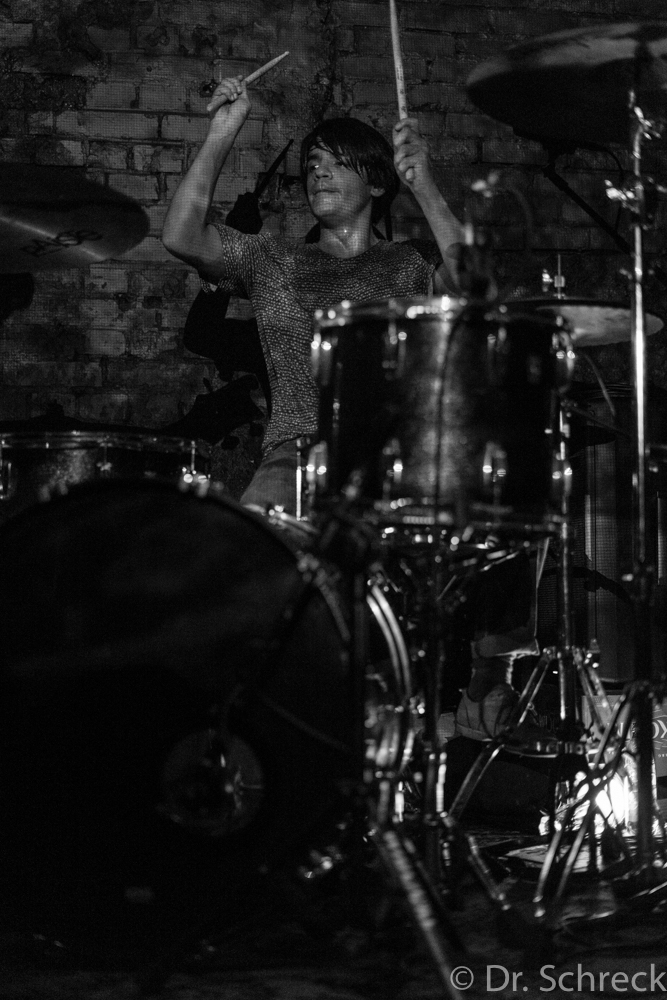 La audiencia estuvo muy entregada durante toda la actuación y muchos se transportaron a un viaje lisérgico al que nos invitaban con su música.
The audience was very devoted throughout their performance and many were transported to the lysergic trip they had invited us with their music.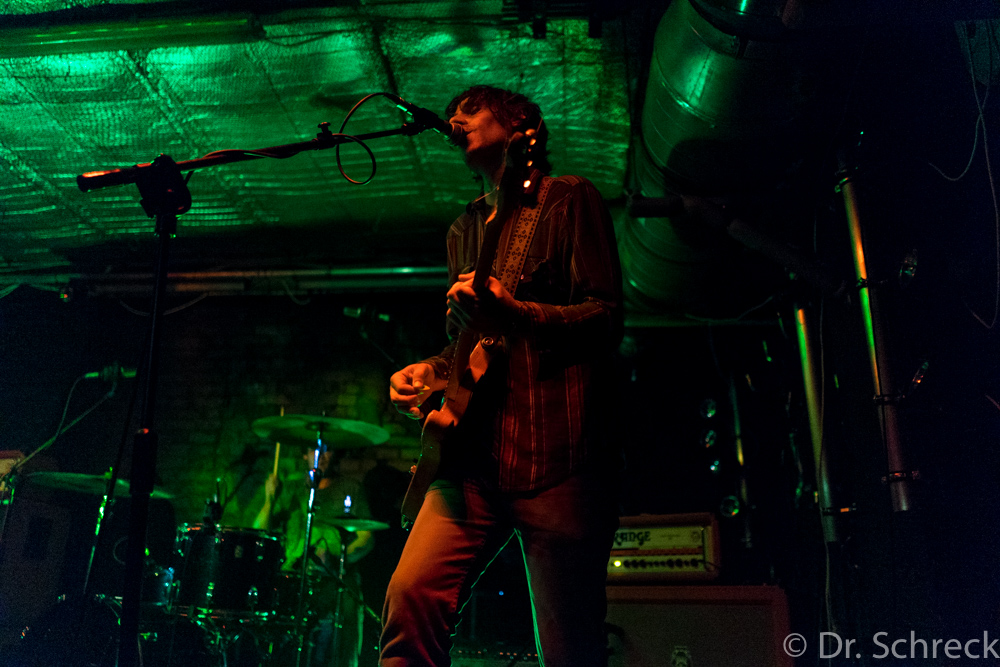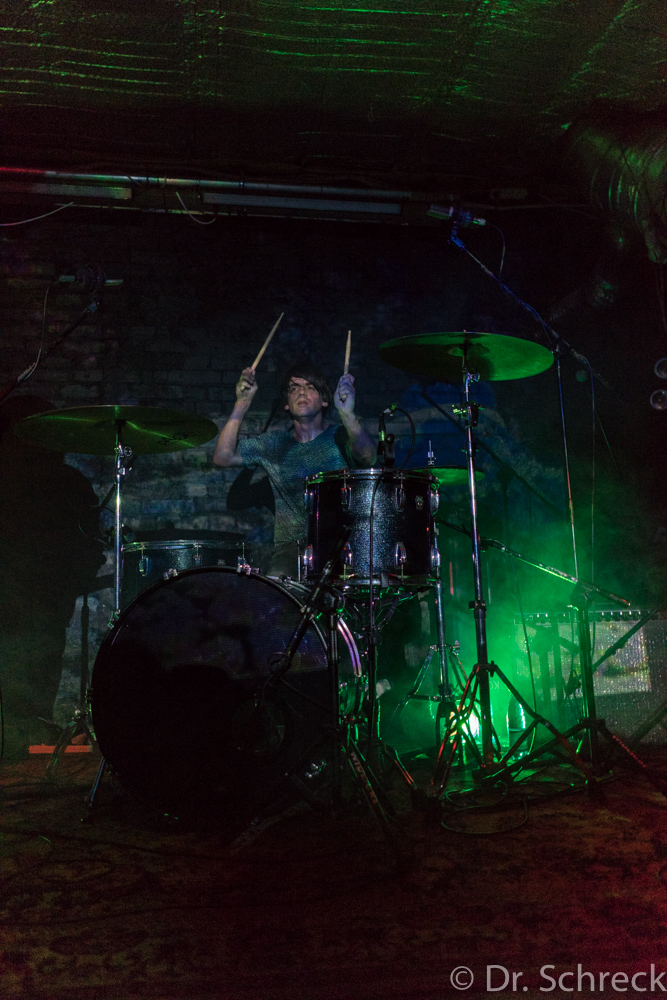 Una actuación muy convincente por su parte y la confirmación de que estos conciertos son una bendición para el espíritu tras los avatares de la vida diaria. Estoy deseando volver a asistir a otro recital con bandas tan en forma como fueron Weedpecker y  Dead Meadow.
A very convincing performance on their side and the confirmation that these concerts are a blessing to the spirit after all daily problems. I can't wait to attend another concert with bands as genuine as were Weedpecker and Dead Meadow.