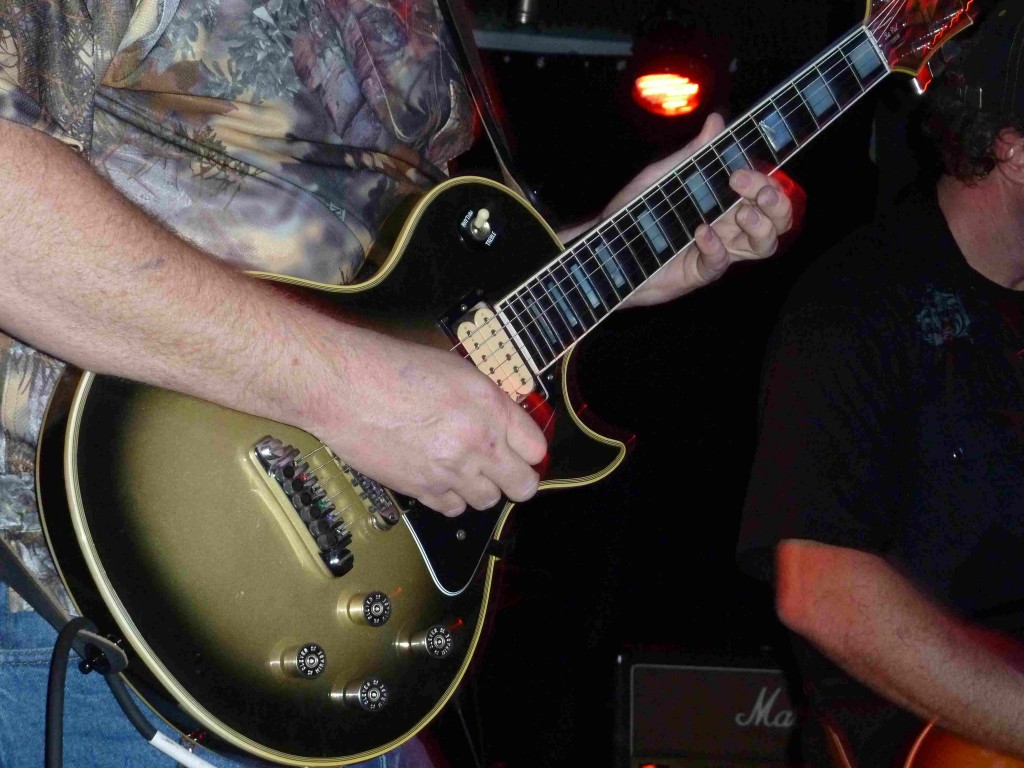 HOGJAW:
We could see a great southern rock show by Hogjaw, in Azkena club in Bilbao. The big Jonboat Jones was leading the group, singing very similarly to Ronnie Van Zant and playing his old Les Paul Custom sunburst in a similar way to the great southern rock guitarists (such as Gaines, Rossington, Medlocke, etc) but a little less spectacular.
On the lead guitar was Kreg Self, whose rocking style was more amazing than Jonboat's. He played a Les Paul too, and the sound of both guitars mixed very well, especially in the harmonized sections. Kreg was connected to a Marshall head and Jonboat was to an orange one, also both of them with 4×12 Marshall baffles.
The sound of the bass was a little thin, without enough presence, especially when both guitars were playing harmonized solo parts. The bass was a white Epiphone Explorer connected to a Mesa Boggie head with an Ampeg baffle. The difference between Epiphone and Gibson picks could explain the thin sound.
The drum kit was a Peavey with enormous ride and crashes.
The sound of the band albums is similar to other classic albums of this genre, such as "flirtin' with disaster" or "strikes". In contrast, their live sound is more like "gimme back my bullets" or even "one more from the road". That is LPs sound is stronger, but live sound is more elegant and softer. The only hard element in their live show sound could be the drum, which was occasionally noisier than the song demanded.
In conclusion, we could enjoy a great southern rock show, plenty of beer, sweat and passion.
Keep on rockin'! Dr. Pretorius