OFF Festival 2016. Como reponerse a una avalancha de cancelaciones.
Tras un descanso estival en el los Doctores hemos aprovechado para descansar (y ver buena música en directo) es el momento de volver a contar nuestras experiencias musicales.
After a summer break for the Doctors that we used to rest (and to see good live music) is the time for us to comeback and tell you about our musical experiences.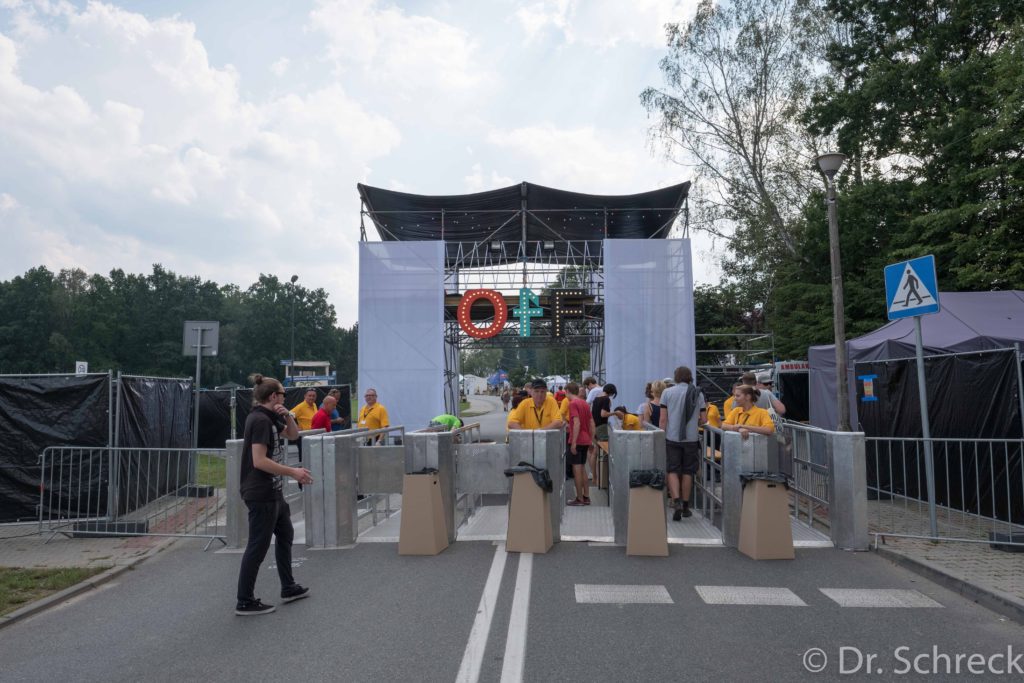 Para volver después de las vacaciones, nada mejor que hacerlo con la crónica de uno de los mejores festivales de Polonia (y también de los mas eclécticos).
And after the holidays, nothing better than the chronicle of one of the best festivals in Poland (and also one of the most eclectic).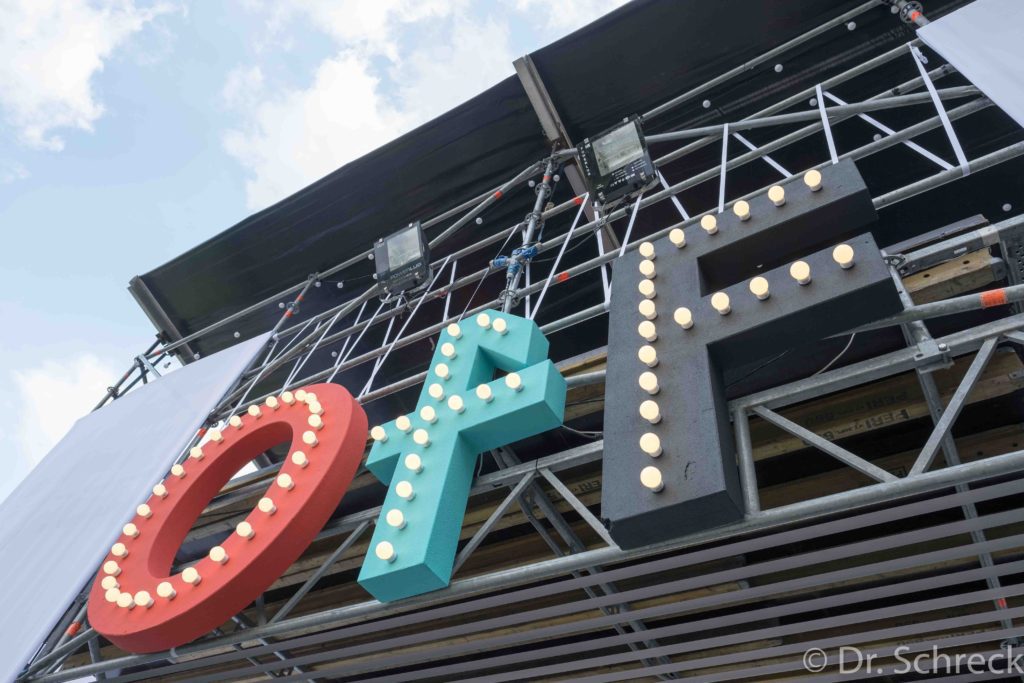 Cuando un festival que abarca tantos géneros musicales como el OFF Festival, pierde a lo largo de los días previos al festival y durante el mismo a las estrellas de 2 de los 3 días, uno puede pensar que la perdida puede ser traumática.
When a festival cover so many musical genres such as OFF Festival, and they lost a days before the festival and during the festival 2 of the 3 headliners, one would assume that the loss can be traumatic.
Pero, en el caso de la edición de este año del OFF podemos decir que salvaron la dificilísima papeleta con bastante cintura y riesgo (en algunas ocasiones)
But in the case of this year's festival, we can say that they saved that very difficult situation with elasticity and risk (sometimes).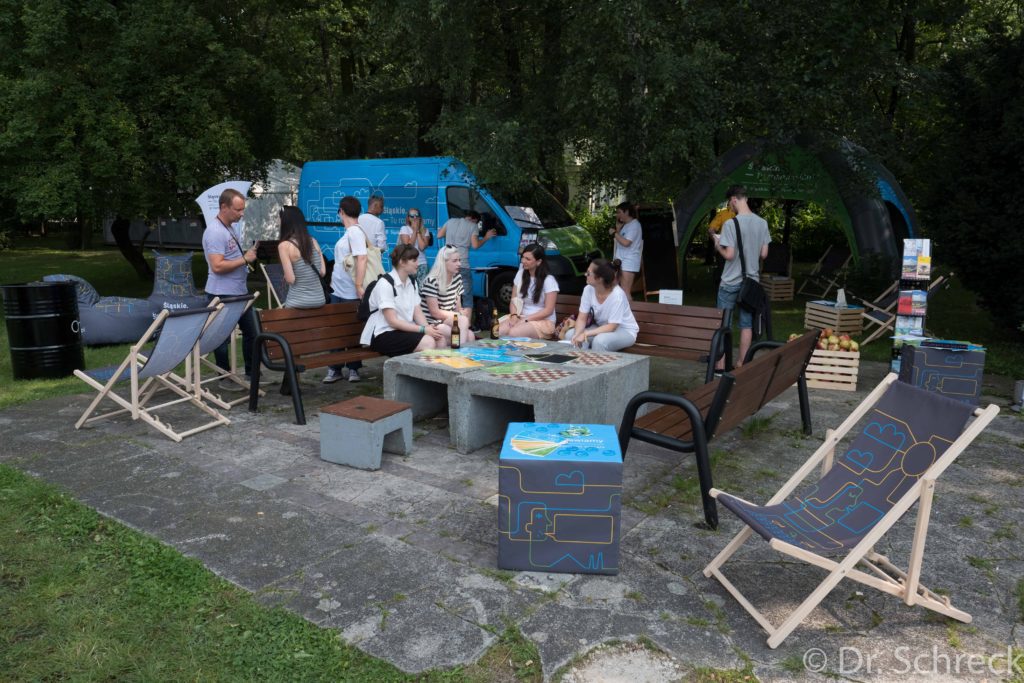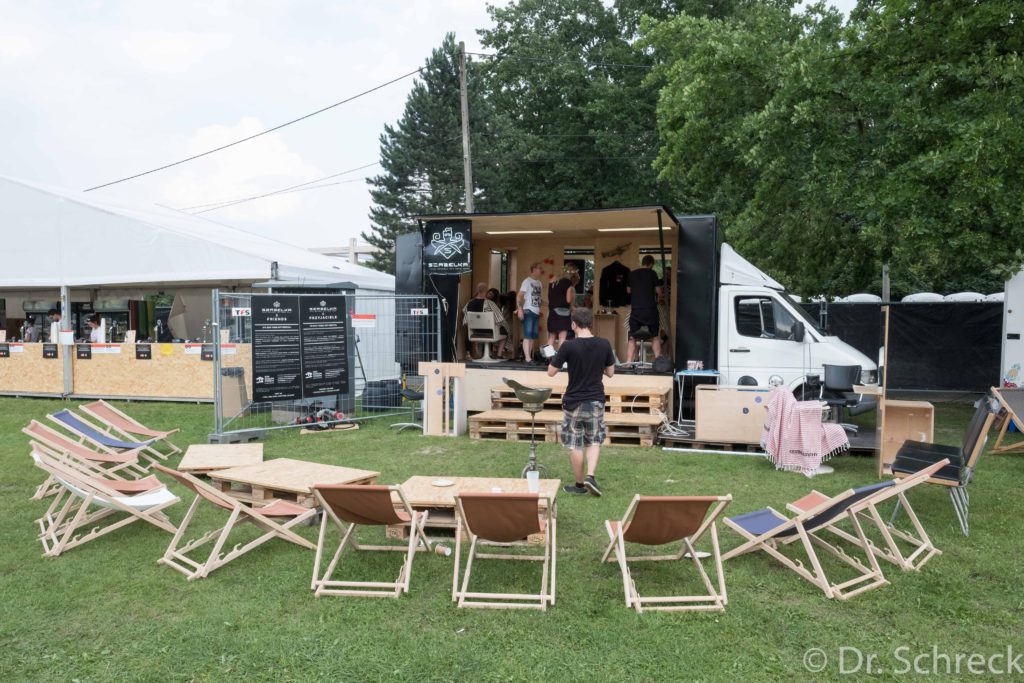 Cambiar a The Kills por un grupo coreano llamado Jambiani, parece una jugada arriesgada, pero en ese caso fue la autentica sorpresa del festival.
Change a band like The Kills by a Korean group called Jambiani, it seems a risky move, but in that case was a great surprise of the festival.
En otros casos, como en el de Anohni, no hubo posibilidad alguna porque el concierto se canceló por enfermedad del artista cuando ya se encontraba en el hotel en Katowice.
In other cases, as in the Anohni, there was no chance because the concert was canceled due to illness of the artist (she was already at the hotel in Katowice).
Pero empezamos por el principio. En esta caso por el viernes 5 de Agosto, primer día del festival.
But let's start talking about musical facts. Friday, August 5th 2016, the first day of the festival.
Mi primera banda del día fueron los polacos Niemoc en el escenario T-Mobile Electronic Beats que no siendo mi estilo de música, debo decir que entretuvieron al temprano publico.
My first band of the day were the Polish band Niemoc at the stage T-Mobile Electronic Beats whose even if they are not my cup of tea, I must say that they entertain the early audience.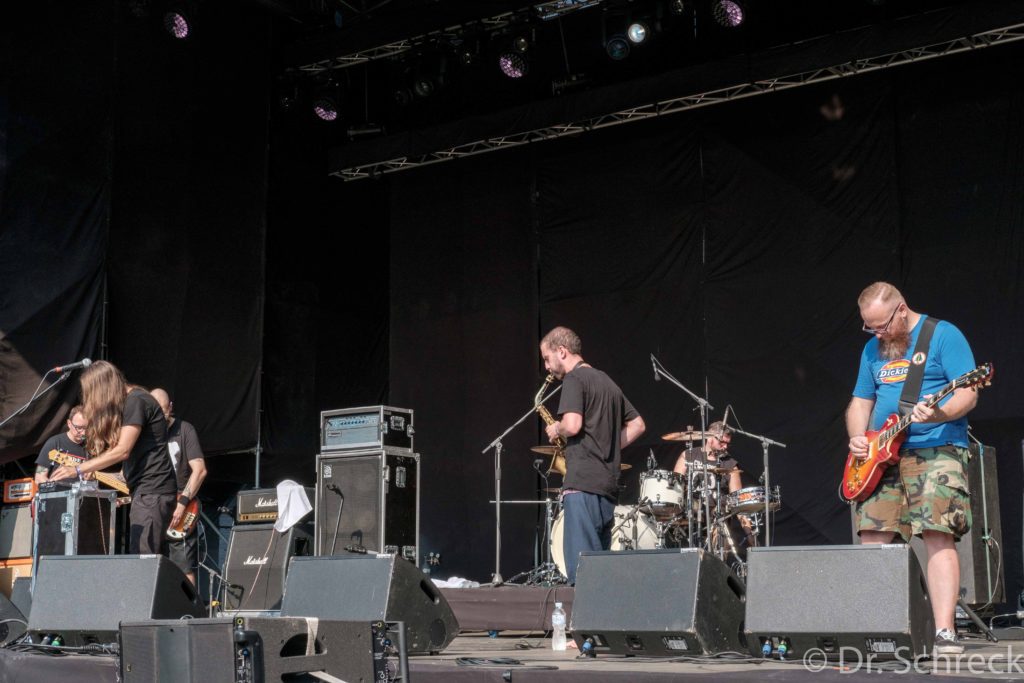 A continuación fui a ver a los polacos So Slow y debo decir que es seguro que su sonido no fue el mejor del festival. Tal vez el hecho de tocar en el escenario principal (denominado City Of Music en honor al espíritu de la ciudad de Katowice) al principio del día les penalizo.
Then I went to see another polish band (So Slow) and I must say that the sound  for their performance wasn't the best of the festival. Perhaps the fact of playing on the main stage (called City Of Music has Katowice would like to be known) at the beginning of the day it was a little disgrace for them.
Quise acercarme a ver a Show Me The Body pero no fue posible, puesto que su concierto terminó con antelación al horario previsto.
I wanted to take a look at the performance from Show Me The Body but it was not possible, since the concert ended earlier that expected (according to the schedule).
Tras pasear y acercarme a ver los puestos y el mercadillo del festival decidí acercarme a ver en el escenario principal a Willis Earl Beal. Realmente diferente su puesta en escena. Apareció en escena escondido tras una mascara que no dejaba ver sus ojos y pidiendo al publico que no aplaudiesen en su concierto, comenzó su repertorio solista. Y es que apareció en escena solo y con la ayuda de un reproductor de música donde llevaba unas bases pregrabadas.
After wandering around and take a look to the market stalls, it was toa come back to the main stage to see Willis Earl Beal. His performance was really peculiar. He appeared on stage hidden behind a mask that hide his eyes and obey the public to not clap during his  concert, he began his solo repertoire. Is said so because he came on the scene alone and just with the help of a music player where he had a pre-recorded melodies.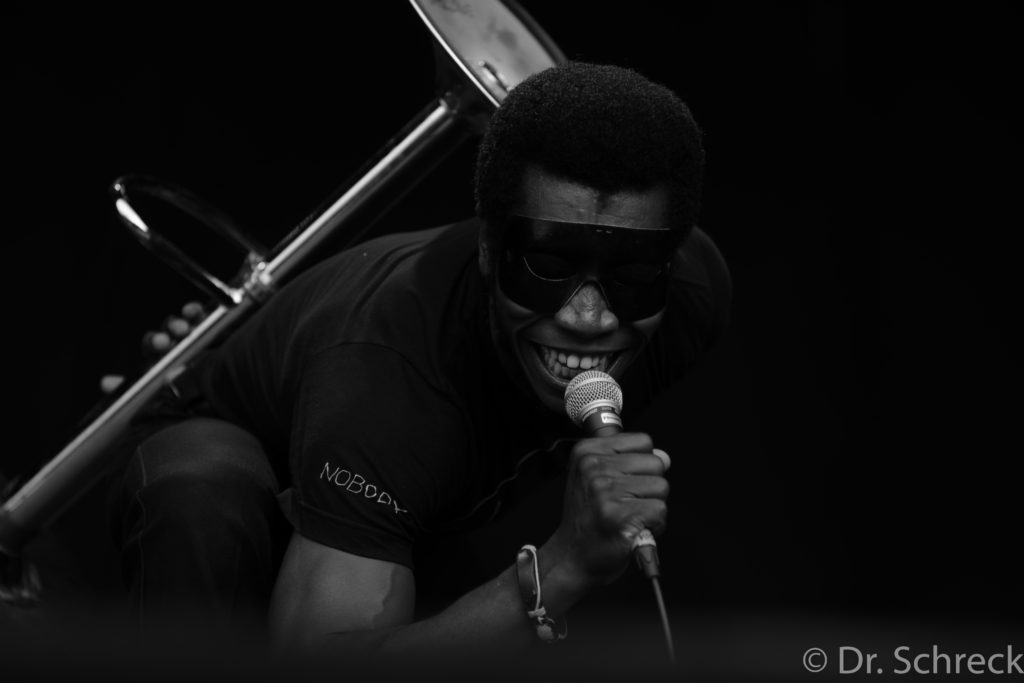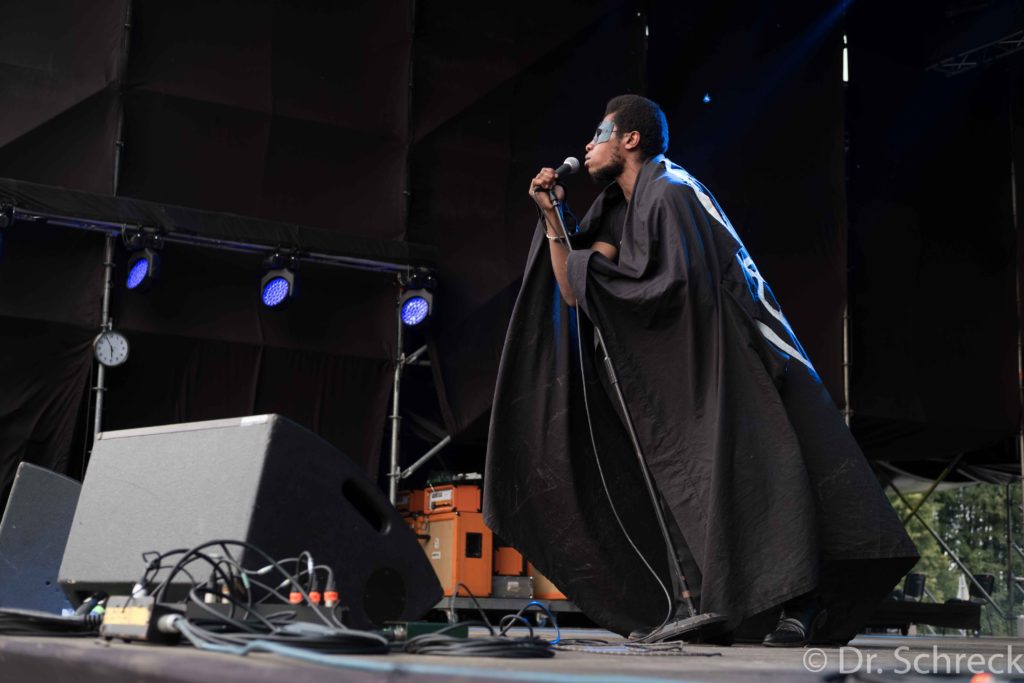 Su actuación fue un concierto de Soul desnudo hasta la medula.
His performance was an authentic stripped soul concert.
Completamente fuera de los parámetros habituales de los conciertos a los que yo asisto. Una de las sorpresas del festival.
Completely outside the usual parameters of the concerts I attend. One of the surprises of the festival.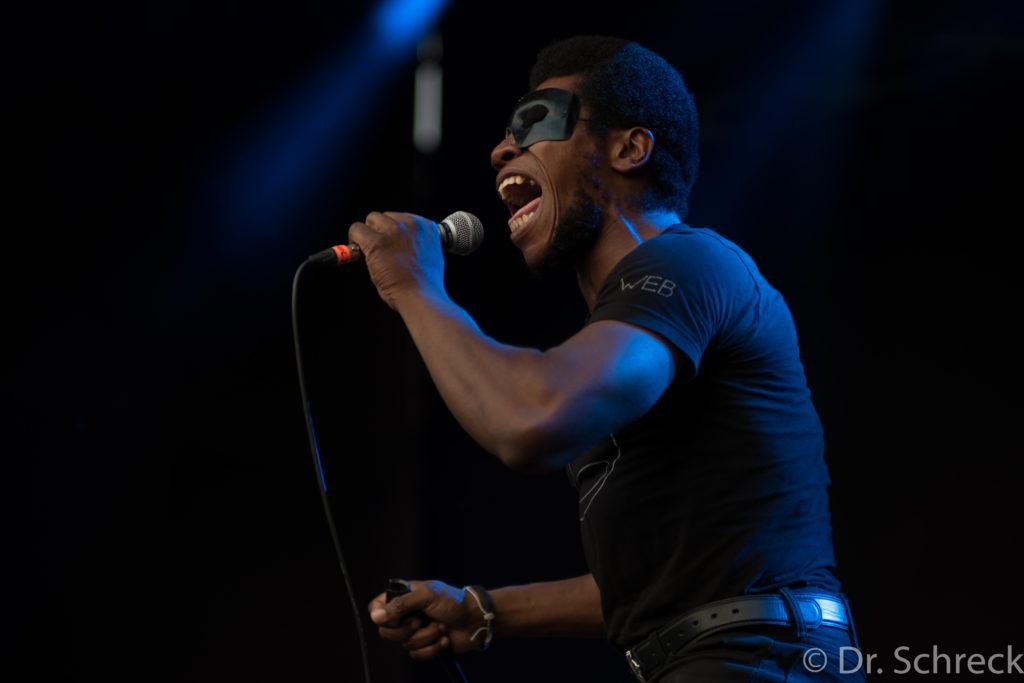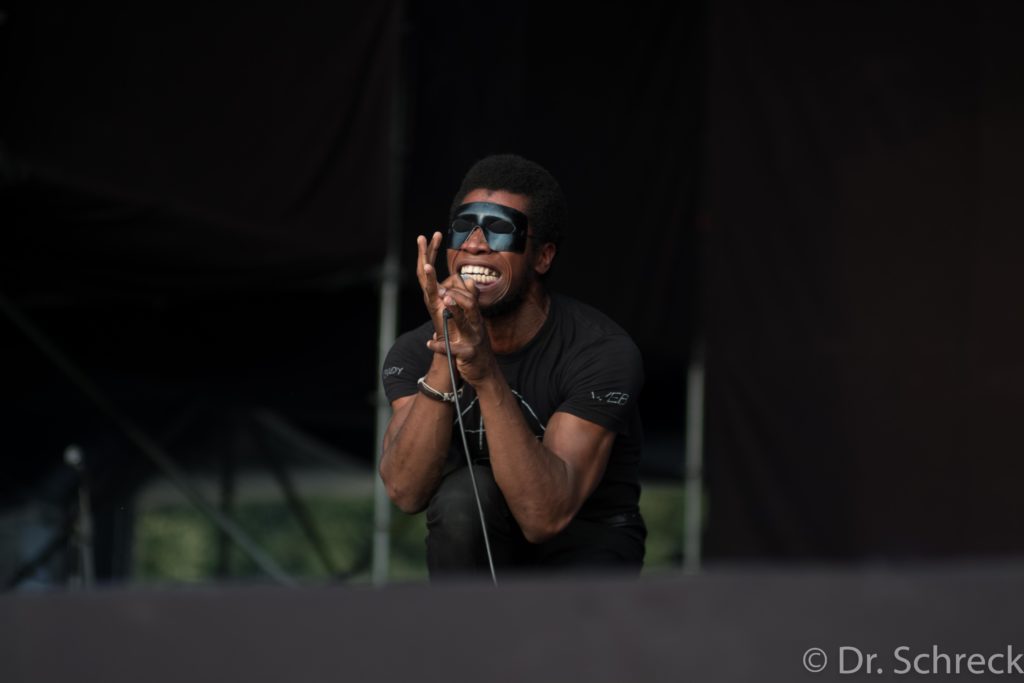 Seguimos con la propuesta electrónica en el escenario Experimental por parte de Jenny Hval. Una actuación electrónica y reivindicativa que seguro encanto a muchos de los asistentes. La afluencia fue bastante notable ya en ese concierto.
We continue with the electronic proposal from Jenny Hval in the Experimental stage. An electronic and demanding performance that for sure charm many from the audience. The attendance was quite remarkable at that concert.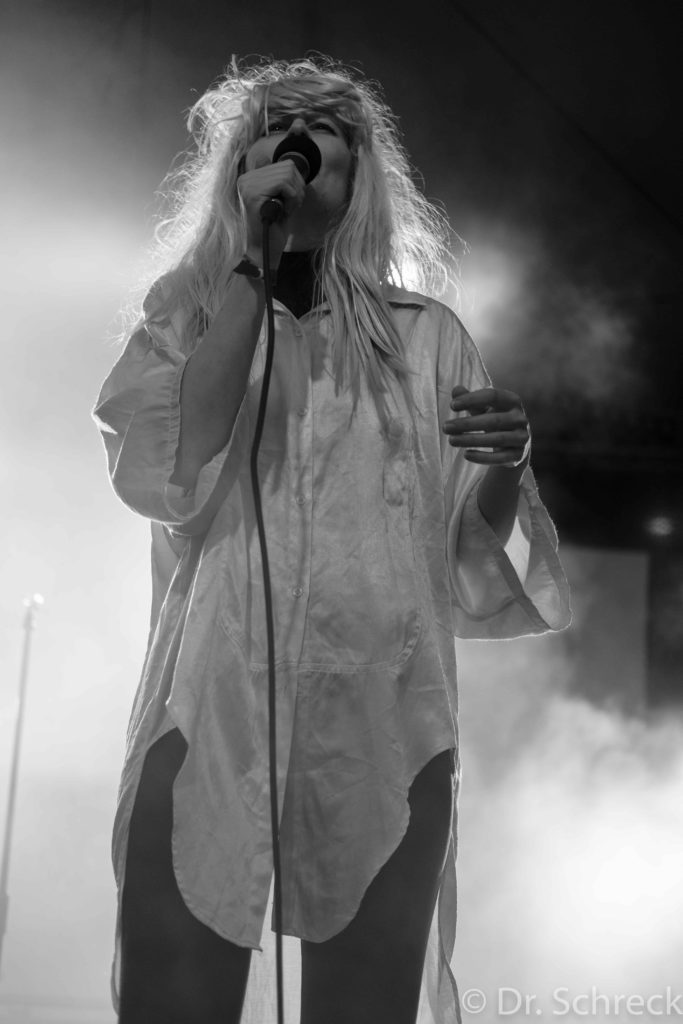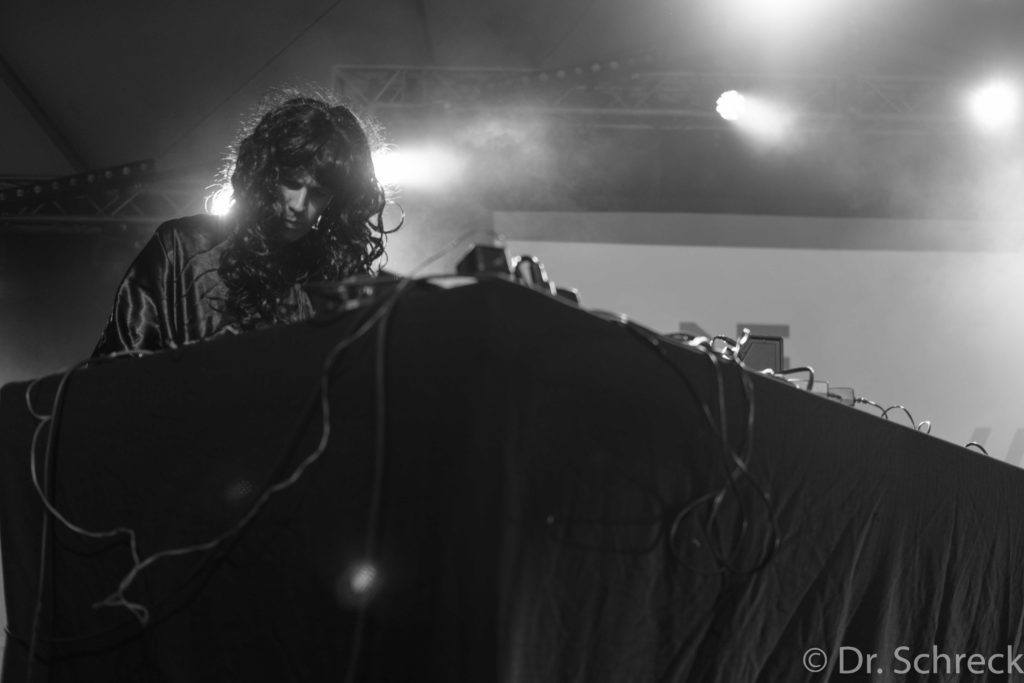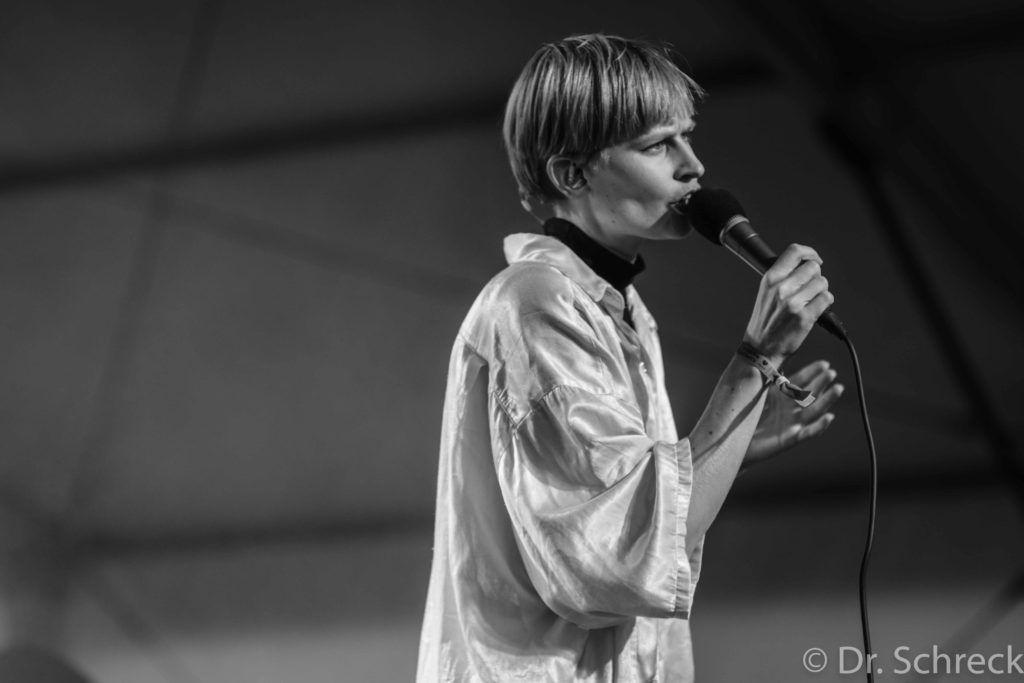 El siguiente concierto fue una de las típicas disyuntivas que se presentan en los festivales, elegir entre Clutch y Minor Victories. A ambas bandas las hubiese visto con gran agrado, pero mi devoción por Clutch gano la partida y al ser la primera vez que tocaban en Polonia, puede volver a oír Electric Worry en directo (la ultima vez que los vi en Berlin, omitieron su tema bandera del repertorio).
The next concert was one of the typical dilemas when you are at festivals, choose from Clutch and Minor Victories. Both bands tI would like to see with pleasure, but my devotion for Clutch win the game and the fact that it was their first time in Poland, I manage to hear Electric Worry live another time (the last time I saw them in Berlin, they omitted their biggest hit from the setlist).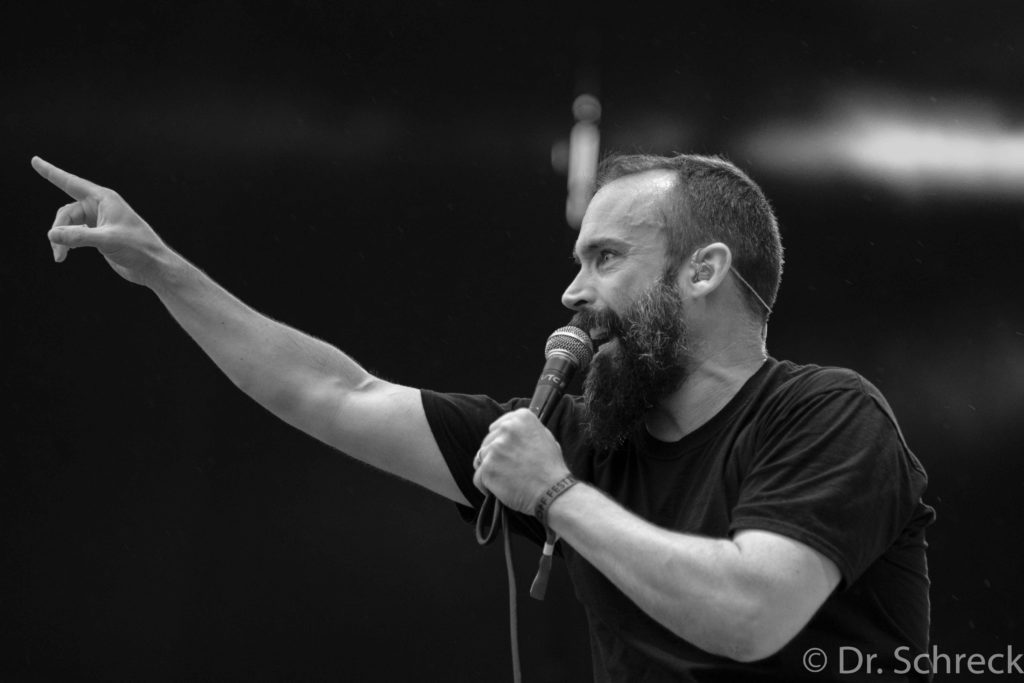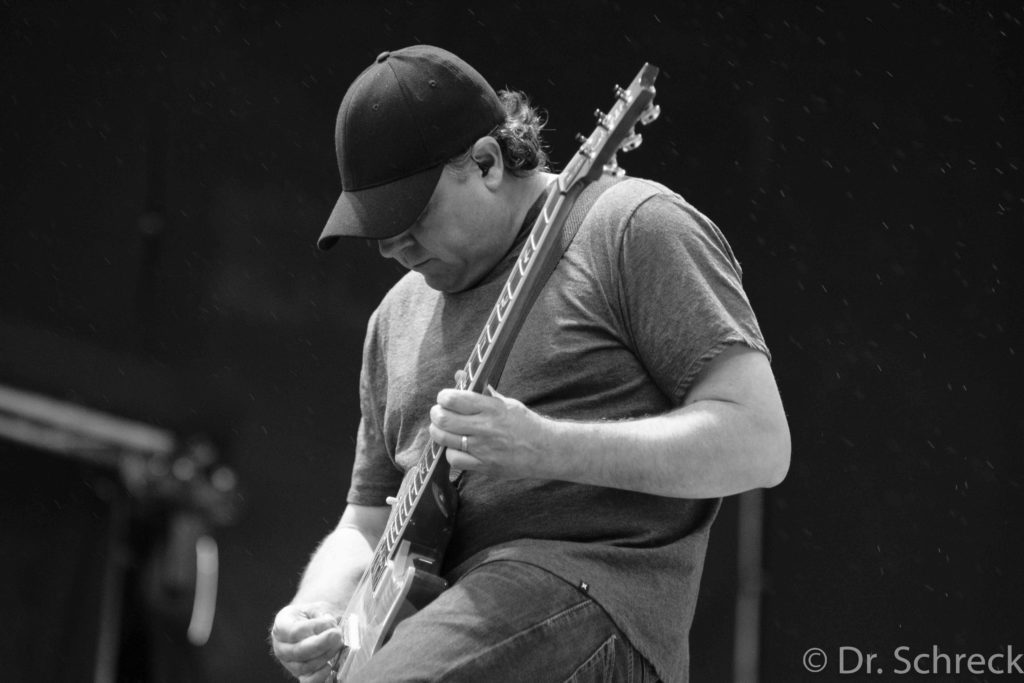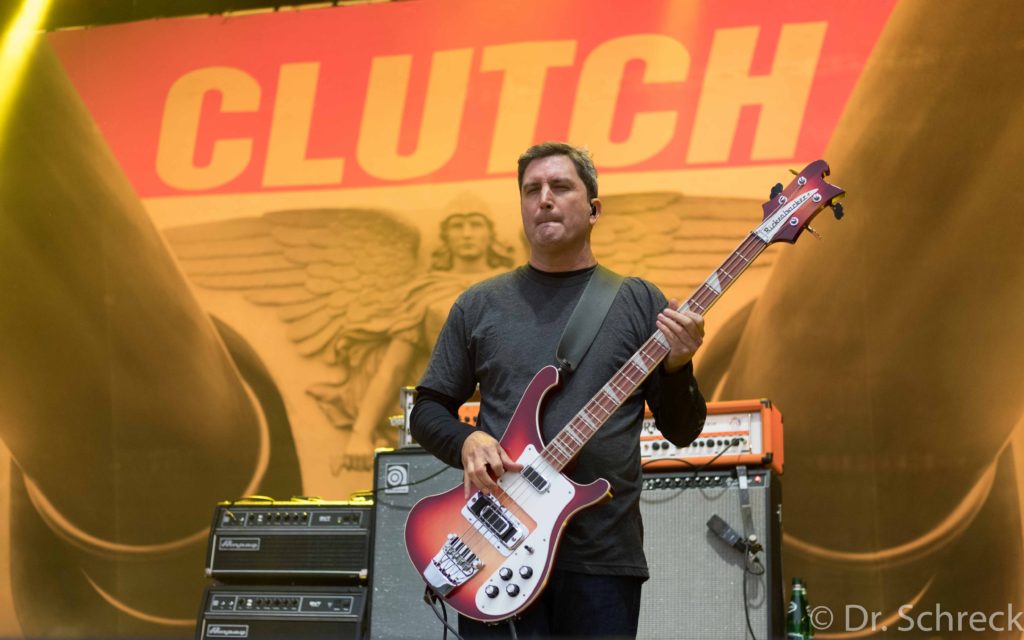 Ademas de Electric Worry, hubo 2 o 3 clásicos mas (Gravel Road, The Mob Goes Wild o Mice And Gods) pero el repertorio se centro en los temas de sus 2 últimos discos (Psychic Warfare y Earth Rocker)
Apart from Electric Worry addition, there were 2 or 3 classic more (Gravel Road, The Mob Goes Wild or Mice And Gods) but the setlist was focused of their last two albums (Psychic Warfare and Earth Rocker)
Un concierto compacto para ser el primero de la gira pero hablamos de una gran banda y que no deja de motivarme en verlos una y otra vez.
Knowing that it was the first concert of their tour  everything was well synchronized but we talked about a great band with a wide experience and that 's what makes me see them live again and again.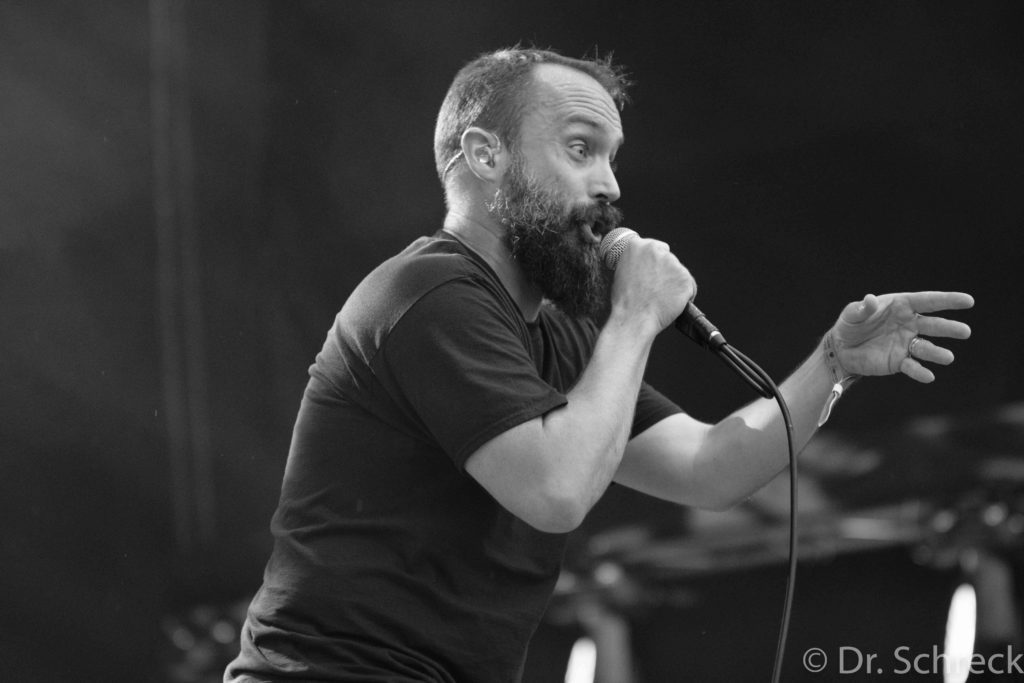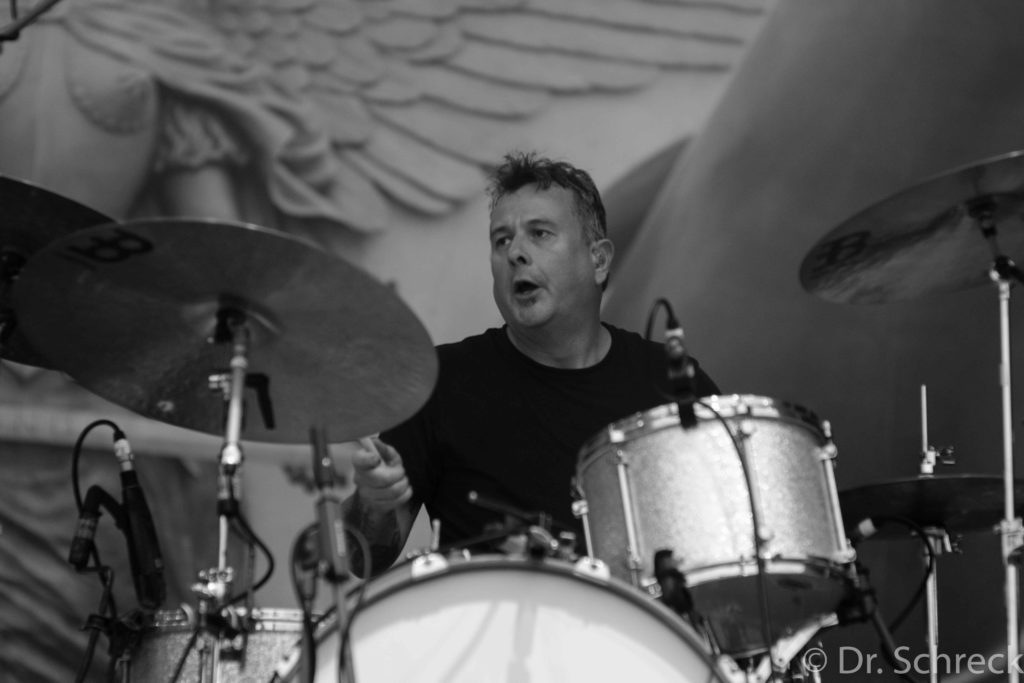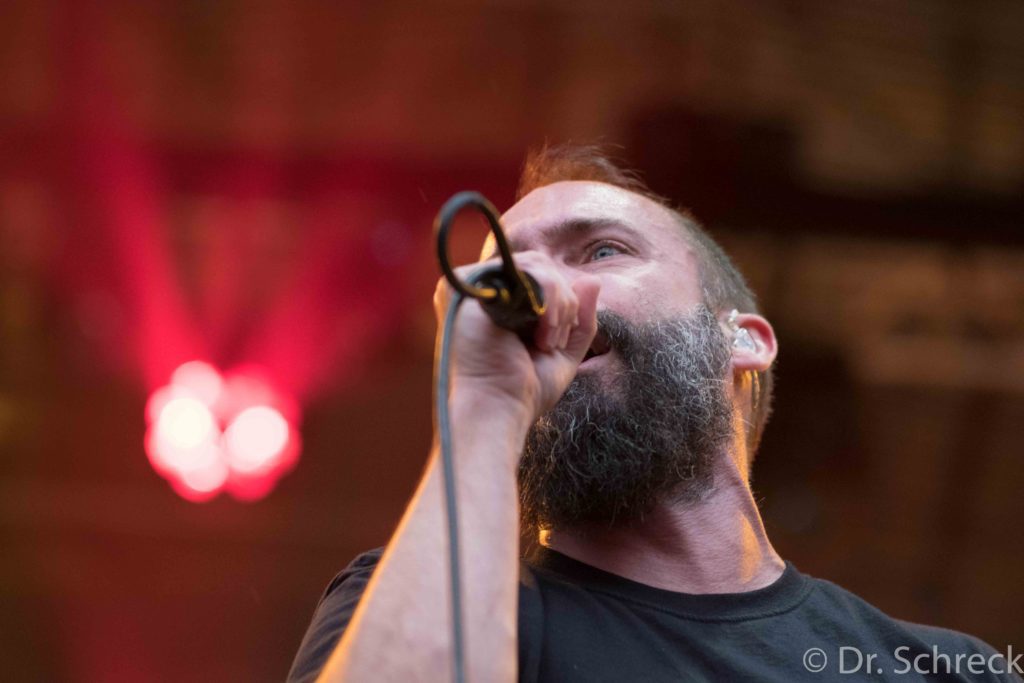 Tras Clutch un cambio de estilo completo con Sleaford Mods. Macarrismo británico con bases electrónica que me dejo completamente sorprendido. Con seguridad uno de los conciertos que la gente con gana de fiesta estaba esperando y que yo disfrute como pocas veces disfruto de este tipo de música.
After Clutch was time for a complete change of style with Sleaford Mods. British underground style with electronic bases that left me completely surprised. Surely one of the concerts that people in party mood were waiting for and I enjoy as rarely do with this kind of music.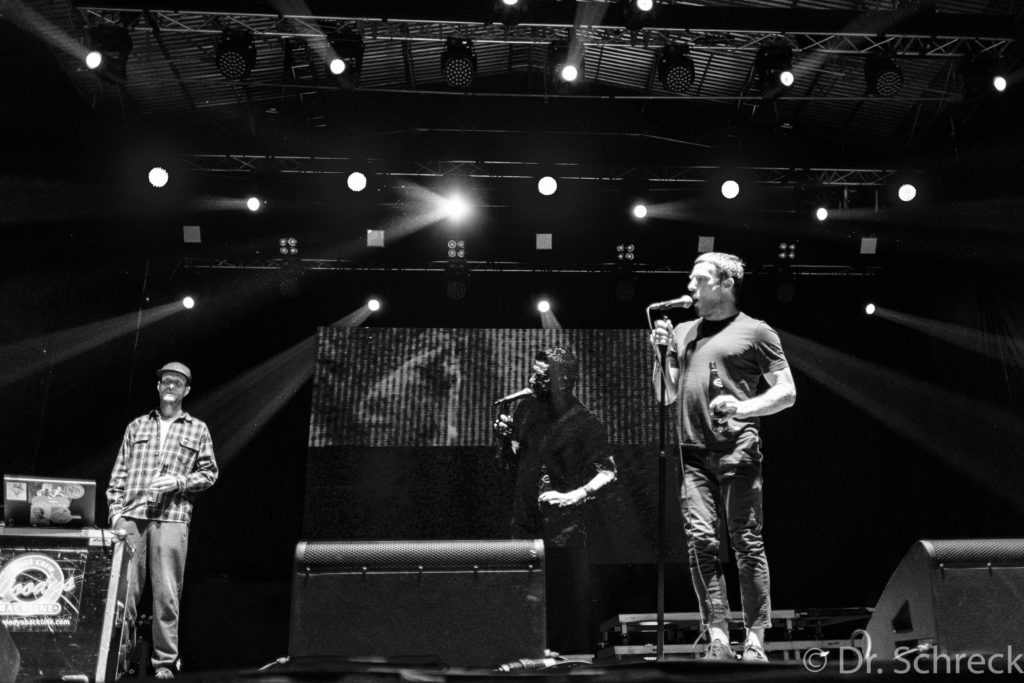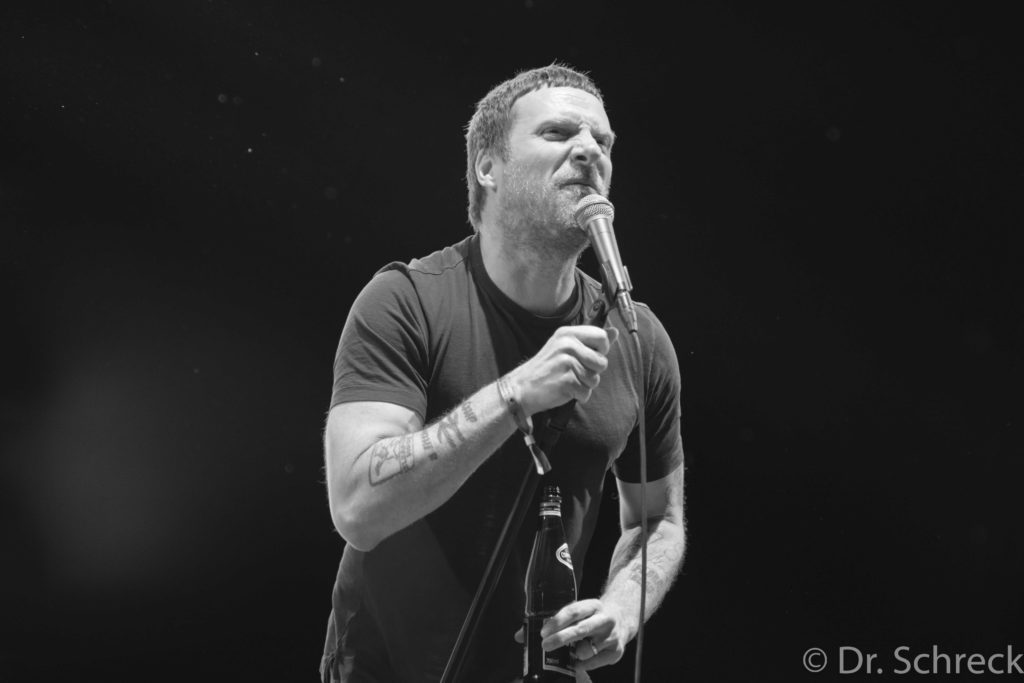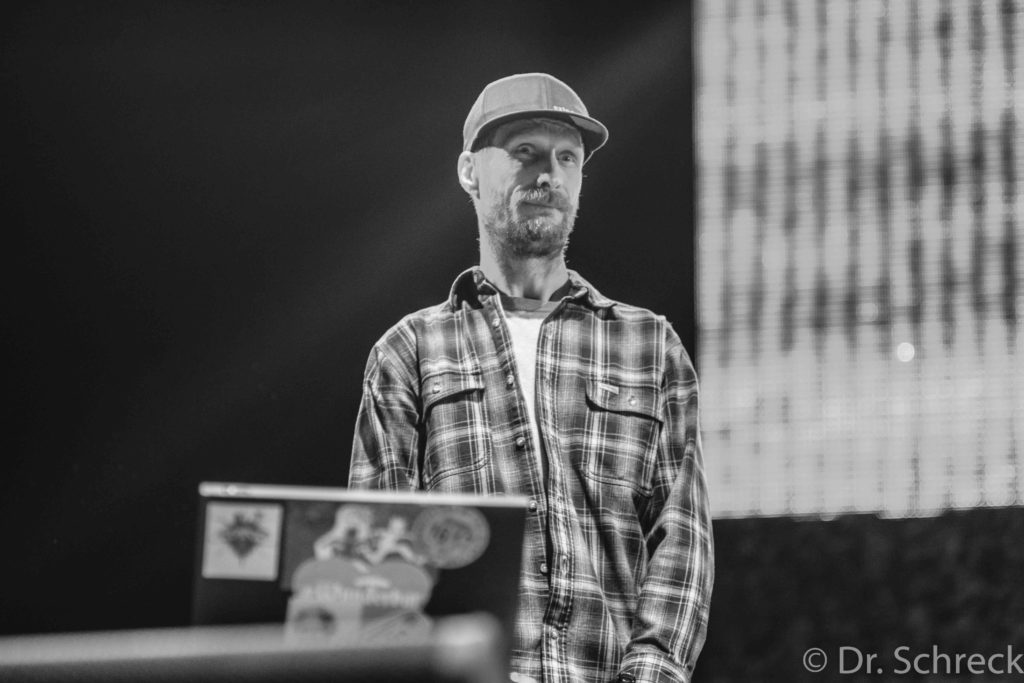 Pocas veces he visto un cantante con una botella de agua de plástico en la mano que transmitiese esa rabia incontrolable. Otro gran concierto del festival.
I have rarely seen a singer drinking water who shows that uncontrollable rage. Another great concert of the festival.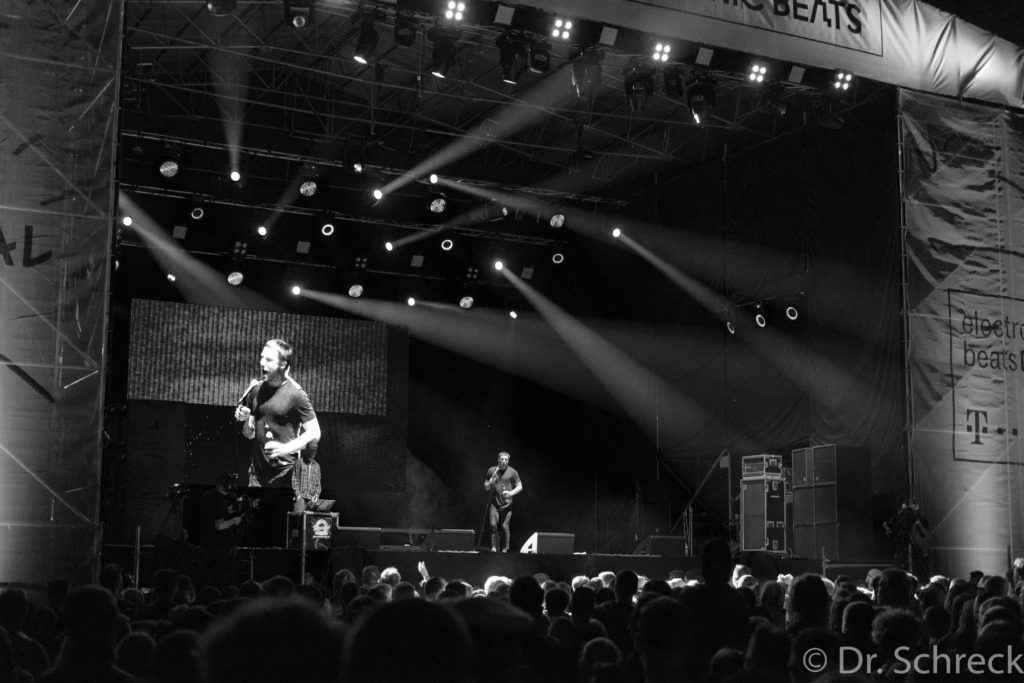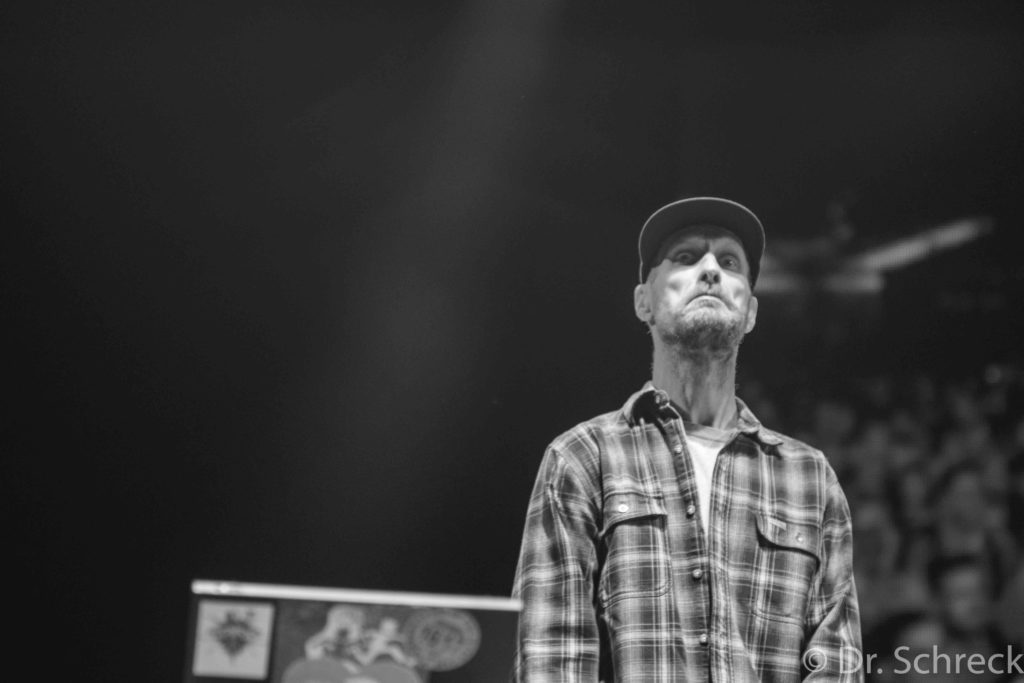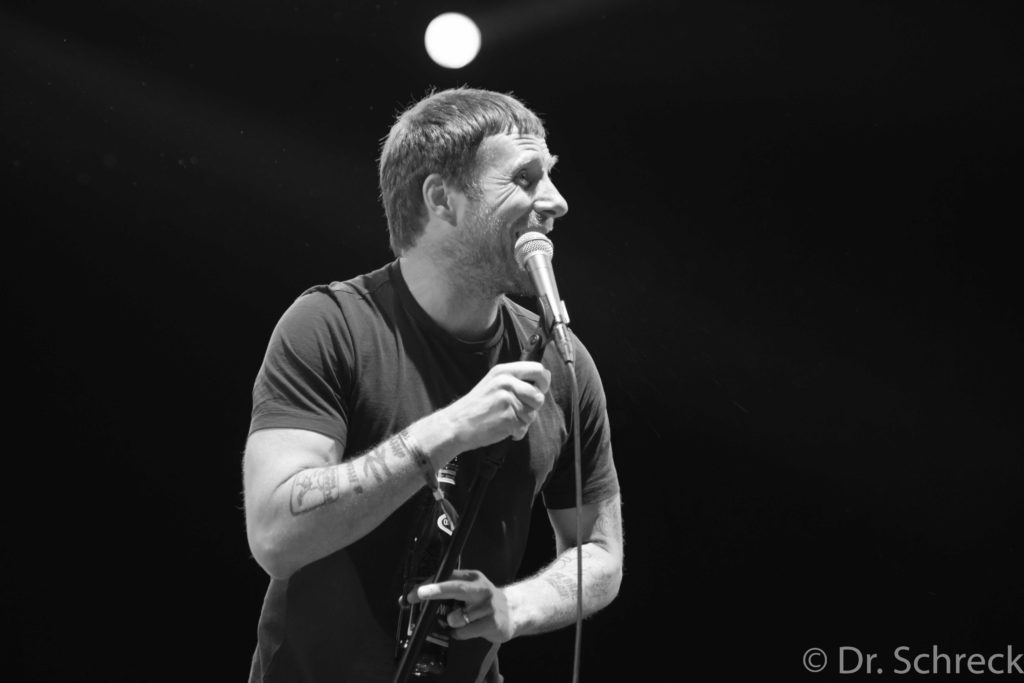 Y tras Sleaford Mods, otro salto y giro completo de estilo con los incombustibles Napalm Death arrasando en el escenario Trojka. 
And after Sleaford Mods, another absolute change of style with pioneers Napalm Death sweeping  the Trojka stage.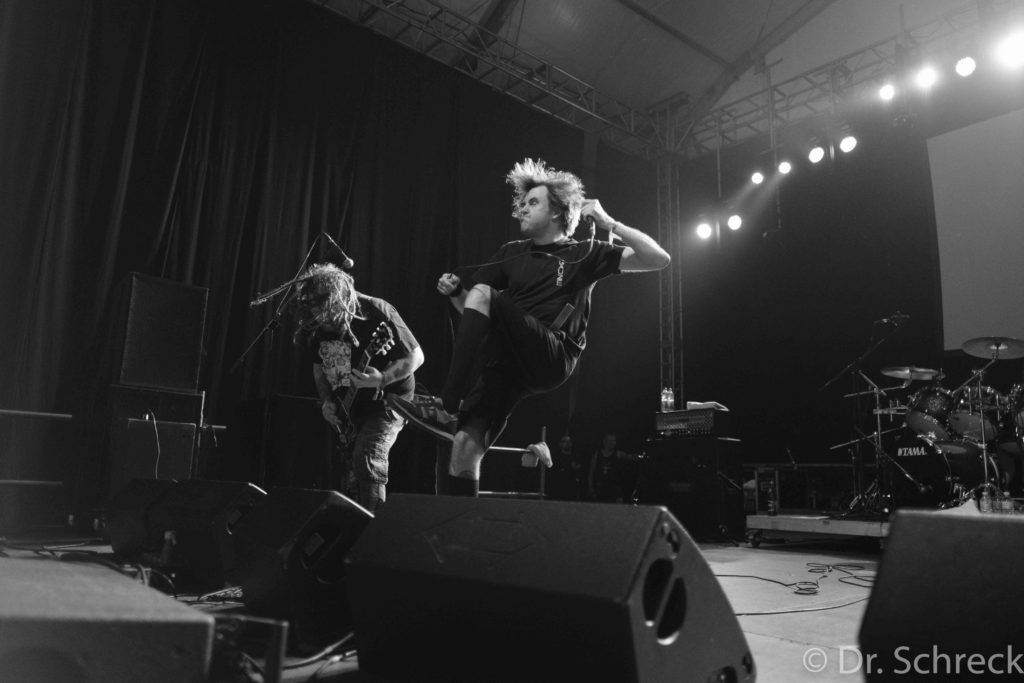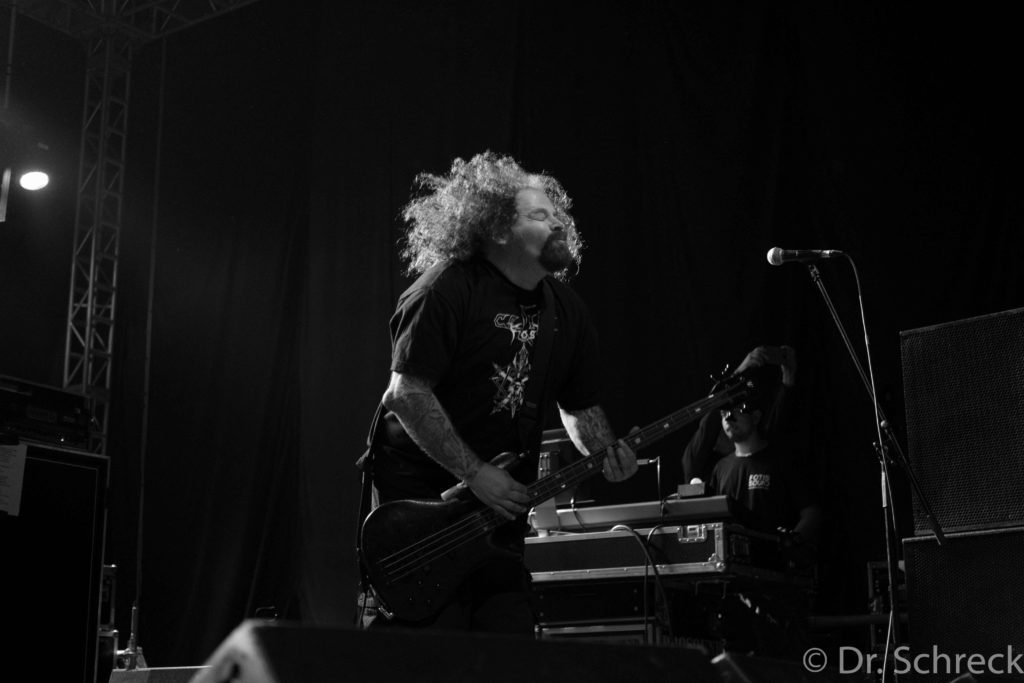 Increíble como siguen arrasando en directo y muchos de los que los vieron por primera vez en directo salieron con una sonrisa de oreja a oreja. Otros no comprendieron de que va esa cultura del Moshpit, pero eso ya es mucho pedir.
It's incredible how, after all these years, they are leaders in live attitude and energy on their performance. Many of those, who saw them live for the first time, left with a smile from ear to ear. For sure, others didn't understand what it's about Moshpit, but that's too much for this lines.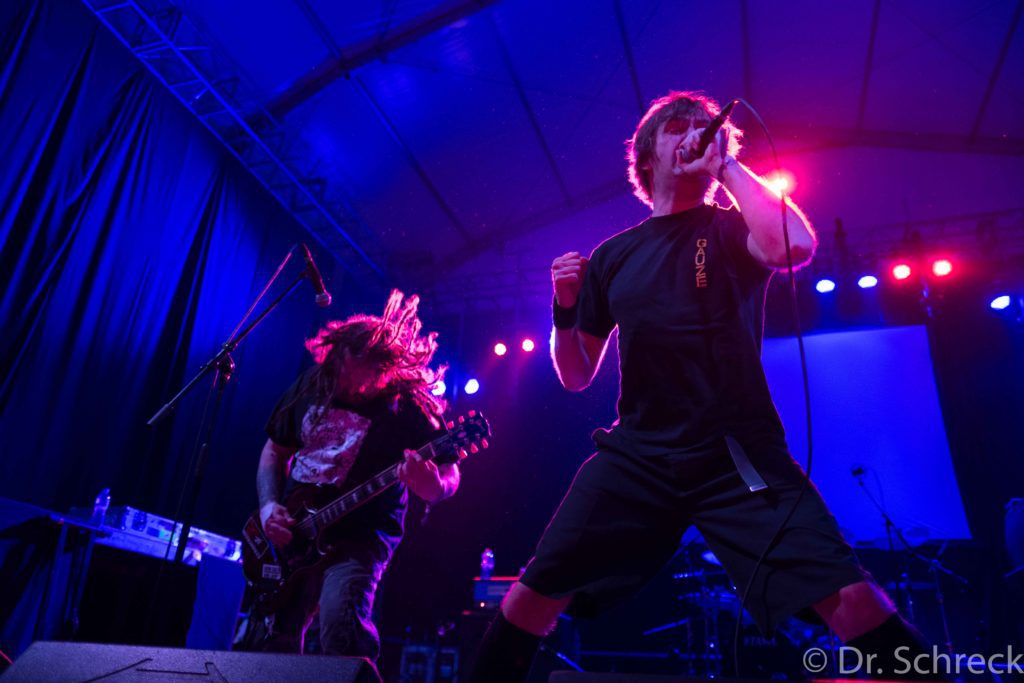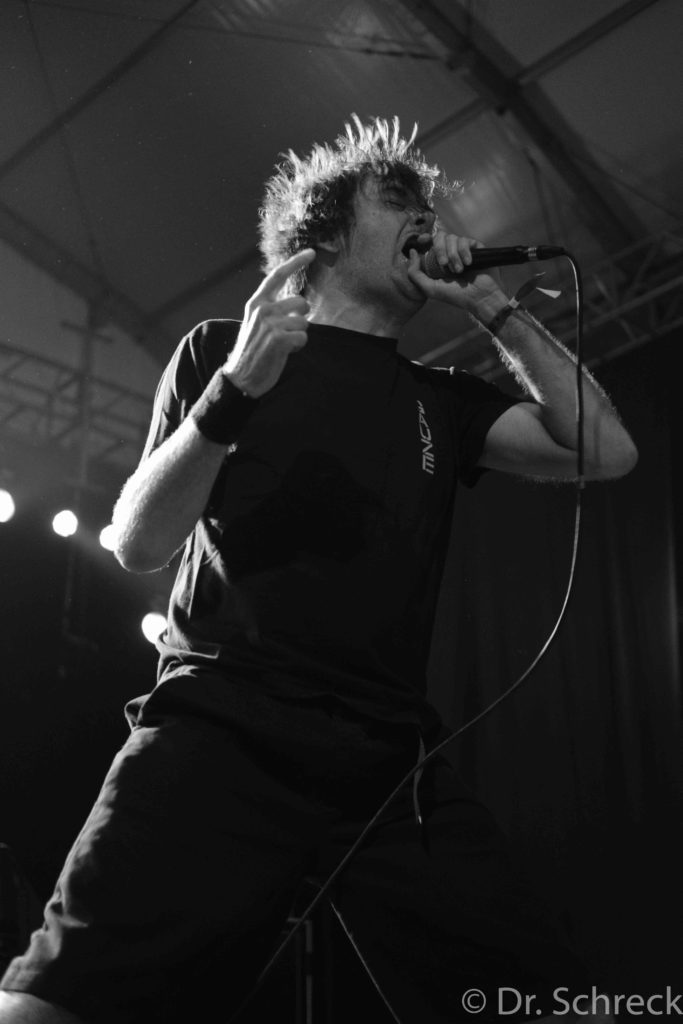 Pero, habiendo visto a Napalm Death en múltiples ocasiones, decidí ir a ver un raro a Brodka. Todo el mundo hablaba maravillas de ella, como una actuación sin compromisos para una interprete pop. Y las canciones que puede ver en el final de su actuación así lo acreditaron. 
But, having seen Napalm Death many times, I decided to take a look what was about with Brodka. Everybody was saying nice words about her, as a performance without compromise for a pop singer. And the songs that I manage to see at the end of her performance confirmed all rumors.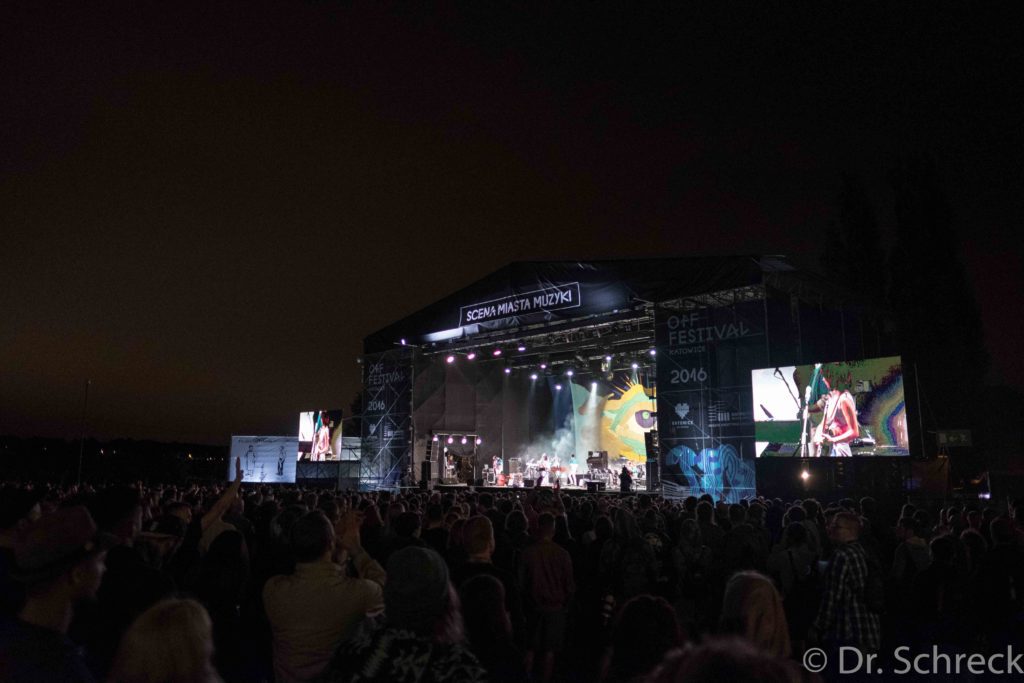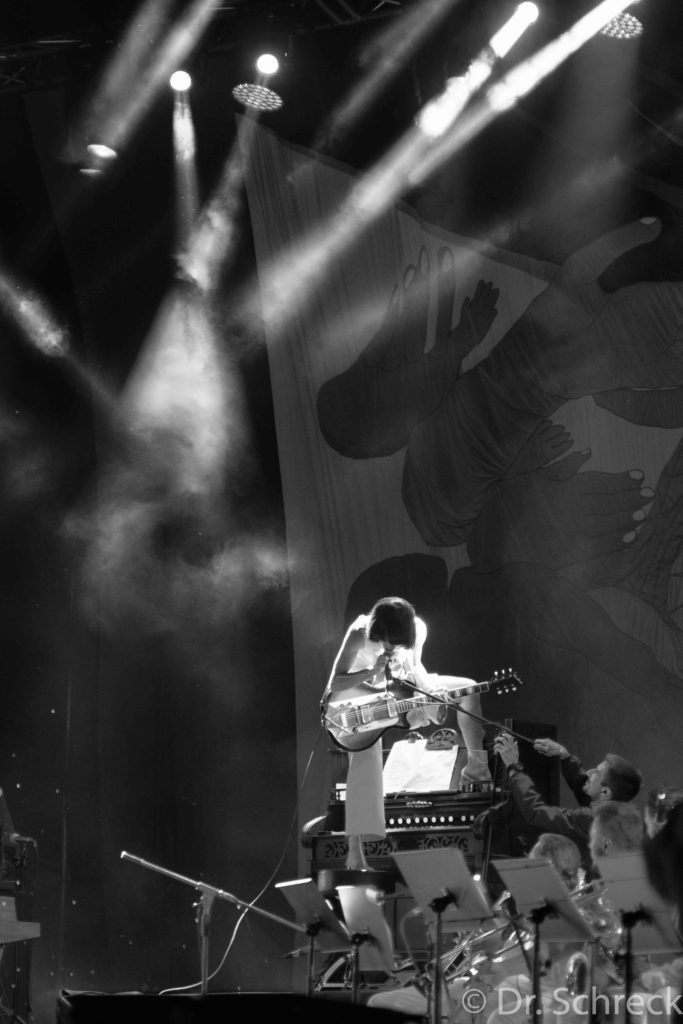 Una banda potente en todos los sentidos y una juego de luces muy cuidado dejaron a la gente muy contenta.
A powerful band in every way and some lights well implemented fulfilled a fine concert.
Viendo las previsiones del tiempo, aproveche el siguiente cambio para descansar y refugiarme de la tormenta que se avecinaba y una vez que termino era el momento de Devendra Banhart. 
Knowing the weather forecasts, I take some time to rest and kept away from the coming storm and once it almost passed, it was time to see Devendra Banhart.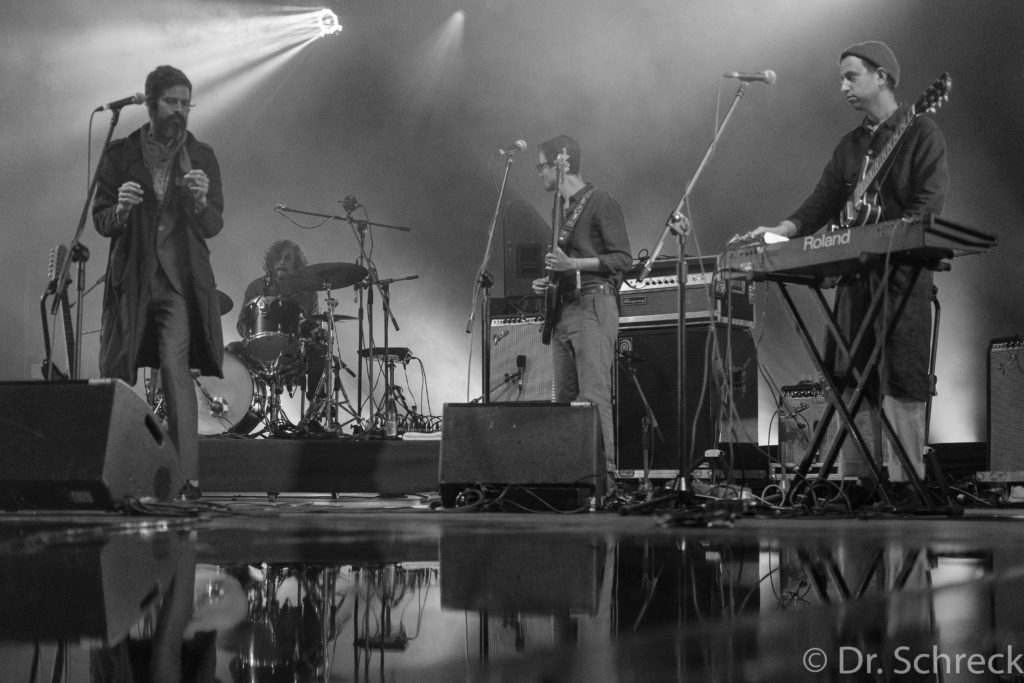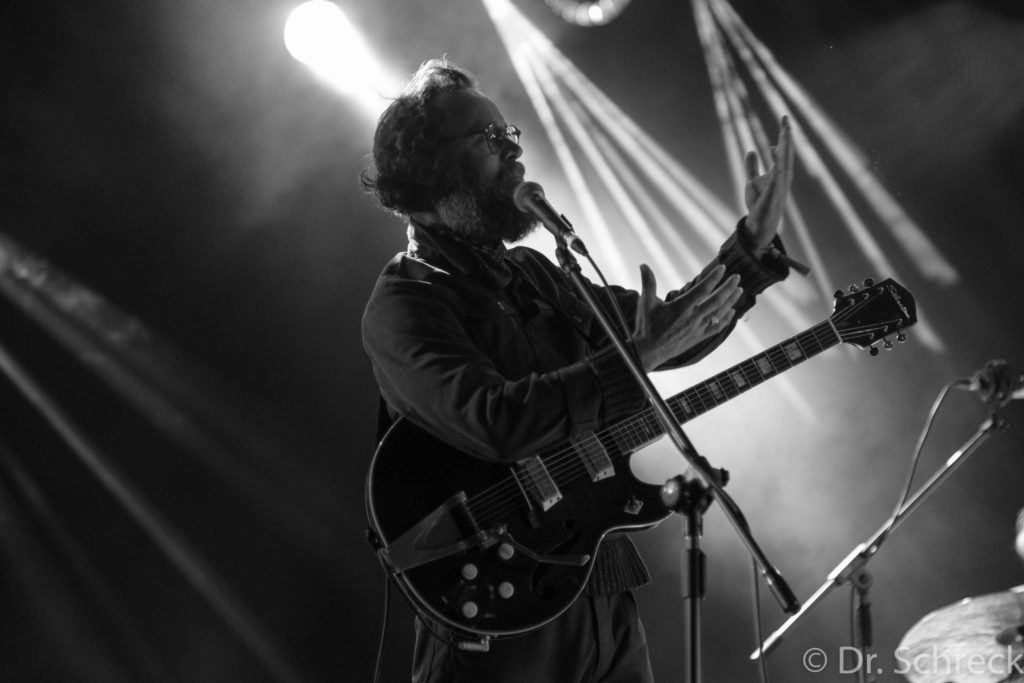 Un estilo completamente distinto de música mas relajada.que en sus primeras canciones introdujeron un tema que le propuso una chica mexicana desde la primera fila (supongo que durante la prueba de sonido se la pidió de manera insistente). 
A completely different style of music more relaxed and one of his first songs was introduced by request of a Mexican girl from the first row (I guess during soundcheck she asked for this song quite a lot).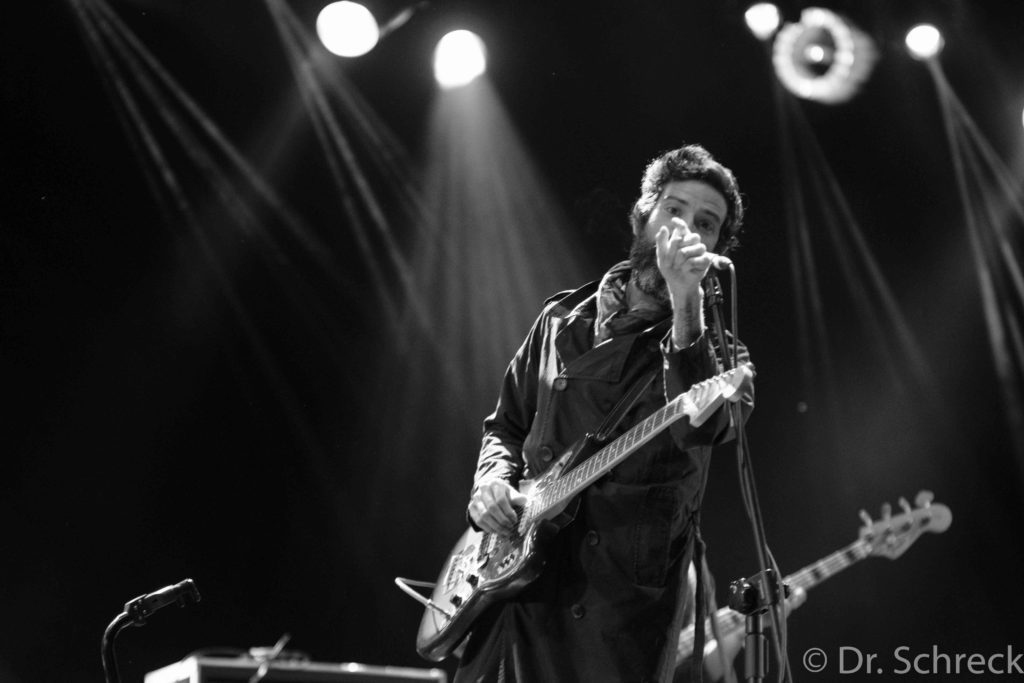 En su concierto, Devendra Barnhart se declaro enamorado de la actuación anterior por parte de Brodka lo que me pareció un detalle por su parte.
During his concert, he declared to be blown away by Brodka performance, what looks to me like a gent touch from him.
A esas horas de la noche, la propuesta tranquila de Devendra Barnhart me pareció muy apropiada para ser acogido por los brazos de Morfeo y así termino mi primer día.
At that hour of the night, the quiet Devendra Barnhart proposal seemed to me very appropriate to be embraced by the arms of Morpheus and so comes to an end my first day of the festival.