Sábado 6 de Agosto de 2016
La lluvia del día anterior dejo paso a un sol radiante y el día comenzaba para mi con The Feral Trees. Una propuesta que no sabría clasificar pero que conecto con el publico presente. Una banda con una cantante americana y el resto de componentes polacos que dirigieron su música rock con independencia de ser las primeras horas del festival.
The rain of previous day disappear and lead to a bright sunny day and the day started for me with The Feral Trees. One proposal that I wouldn't classified but connect with the audience. A band with an American singer and the rest of the band from Poland looks that drove their rock music regardless of the early hours.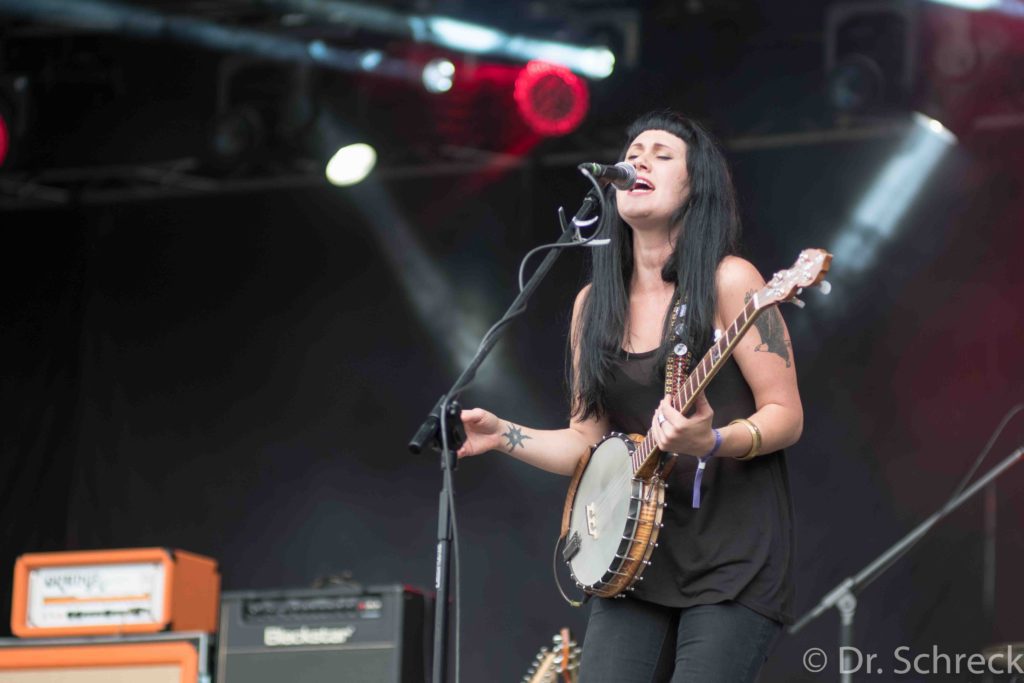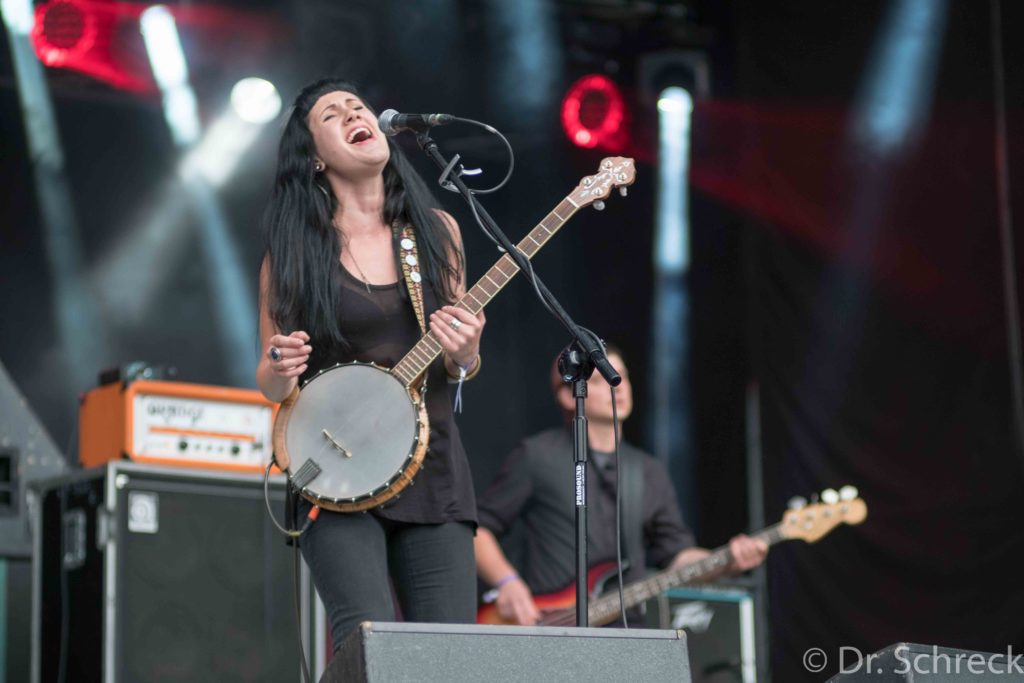 Tras ellos me acerque a ver a los japoneses Goat y con una propuesta diferente y con una combinación discordante de sonidos que no termino de llegarme, decidí darme otra vuelta por el área del festival. Tal vez interesante en otra ocasión pero no me atrajo lo suficiente esta vez
After them I went to see the Japanese band Goat and with a different proposal and a discordant combination of sounds didn't catch me, I decided to take another turn around the festival area. Maybe on another occasion but not this time.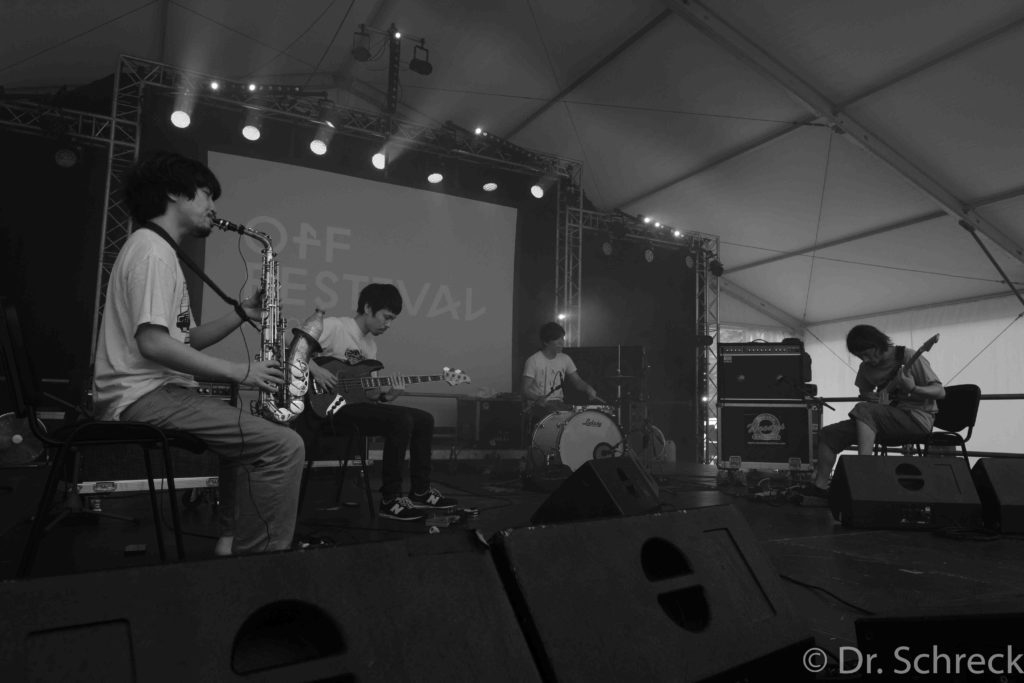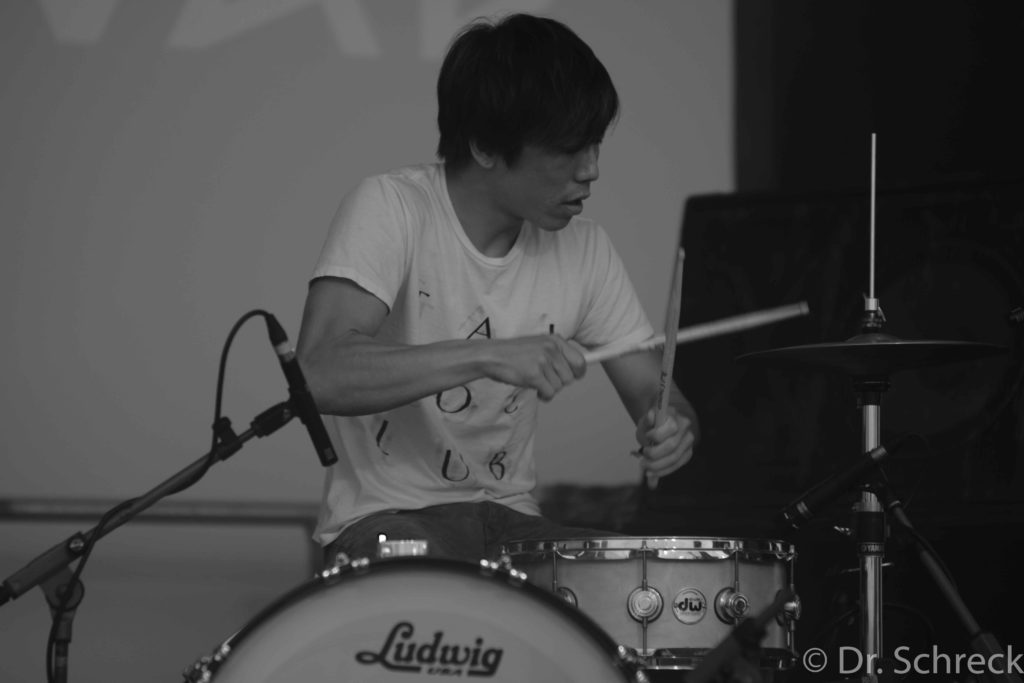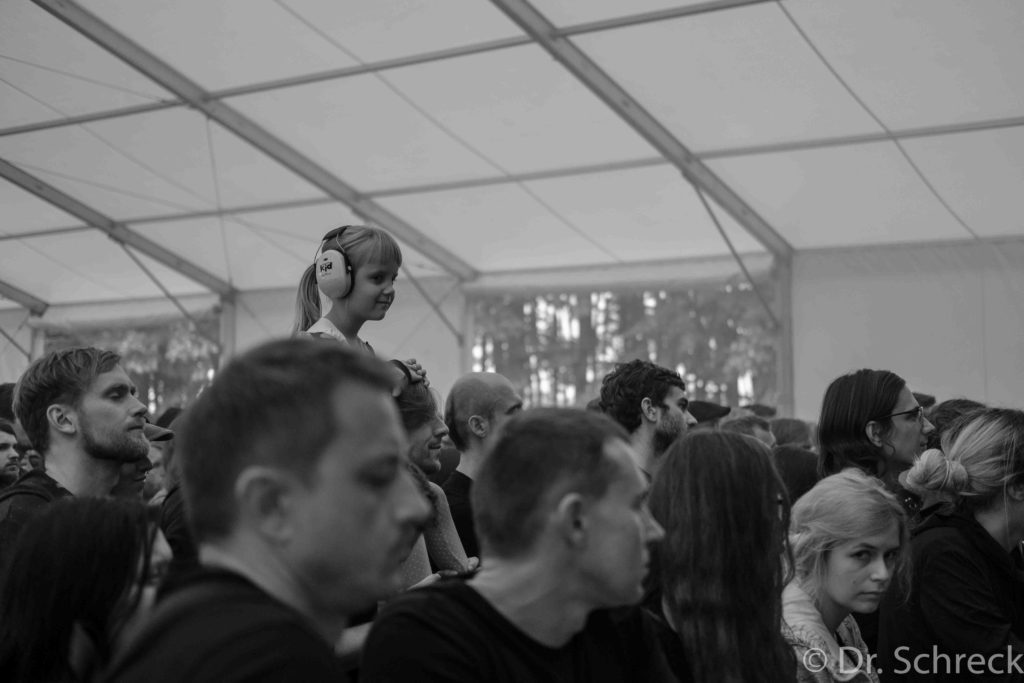 A continuación era el momento de ver a Fidlar, quienes comenzaron el concierto con una versión del Sabotage de los Beastie Boys, lo cual fue bastante curioso. 
Then it was time to see Fidlar, who began the concert with a cover of Sabotage from Beastie Boys, something quite curious.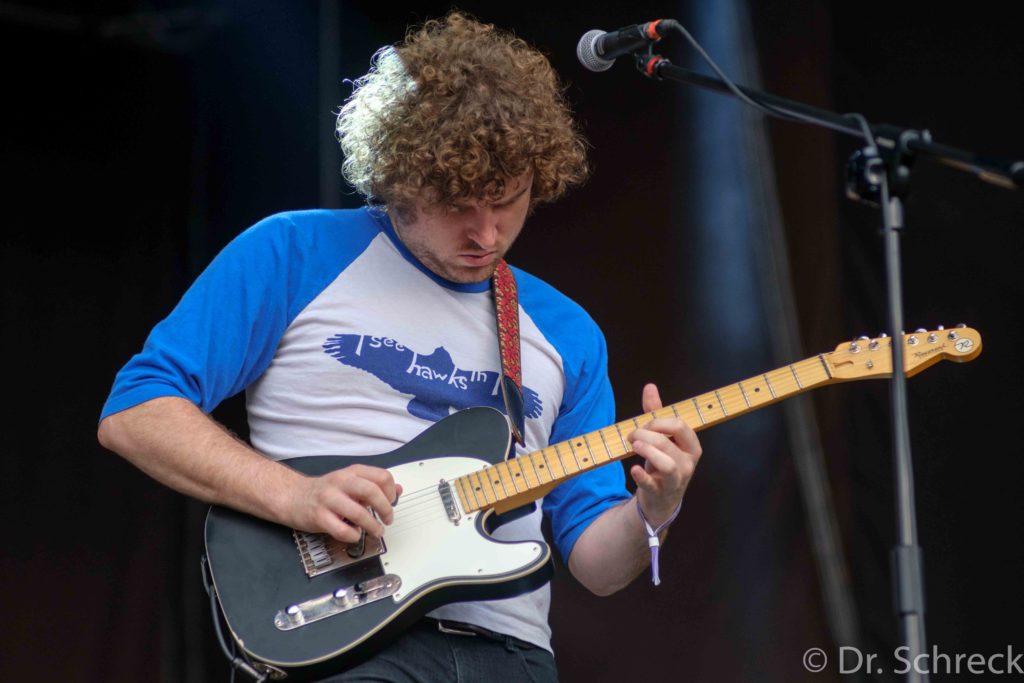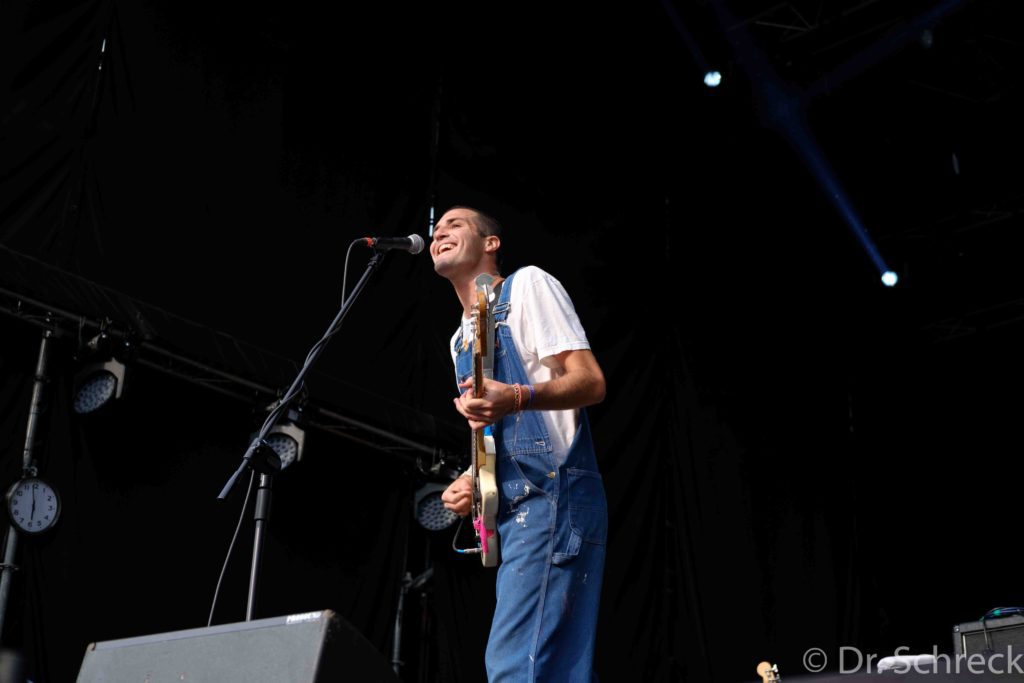 A partir de ahí, una sucesión de temas con esencia punk rock que animaron mucho al respetable y   que elevaron el ritmo del festival. 
From there, a succession of songs with the essence of punk rock exuding them that drove to endless joy to the audience and accelerate the heartbeats of the attendance.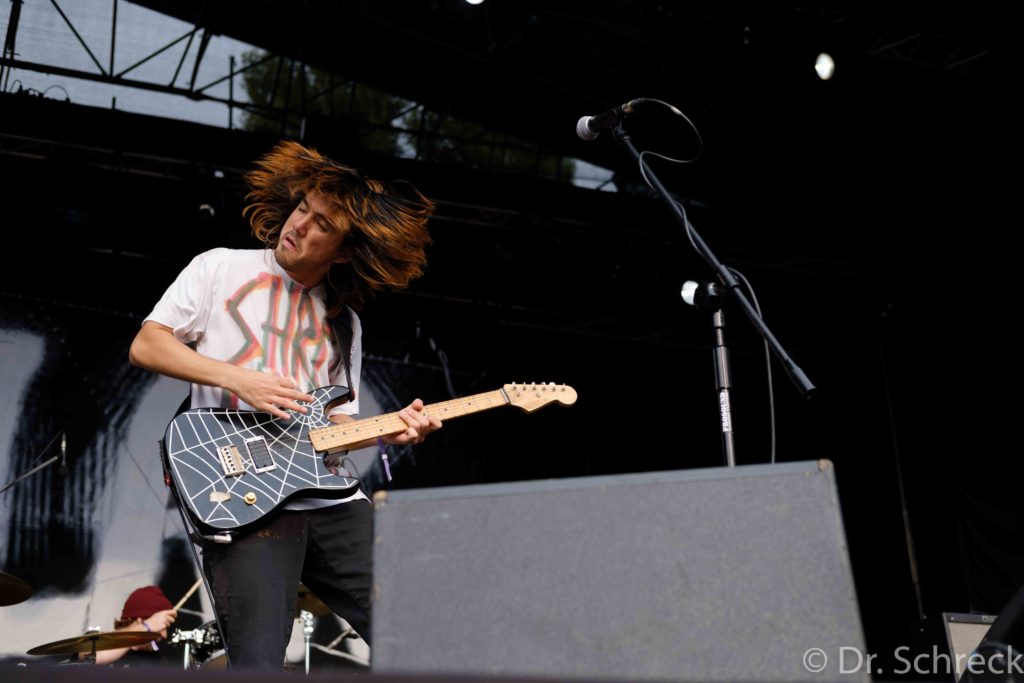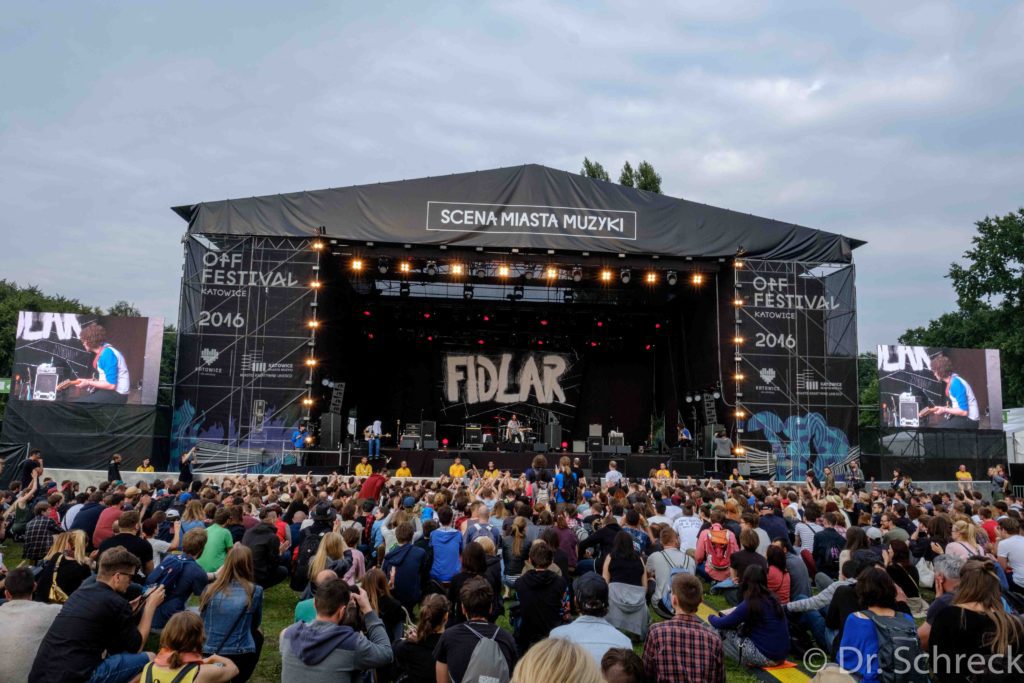 Un concierto muy festivo que no esperaba ver en el OFF ( como me ocurriría el día siguiente con Beach Slang). Sorpresa, sorpresa.
Kind of concert that I wasn't expecting to see during OFF (like me would happen the next day with Beach Slang) but that's the point. Surprise, surprise.
Tuve tiempo de acercarme a ver algo de música tradicional polaca con Janusz Prusinowski Kompania pero no me llegaron tanto como lo hicieron el año pasado Hańba. Eso debió opinar gran parte de la audiencia porque no había mucha gente en su concierto.
I managed to see some traditional Polish music with Janusz Prusinowski Kompania but they didn't get me as much as Hańba did last year. Most of the audience probably has the same approach because there weren't a lot of people at the concert.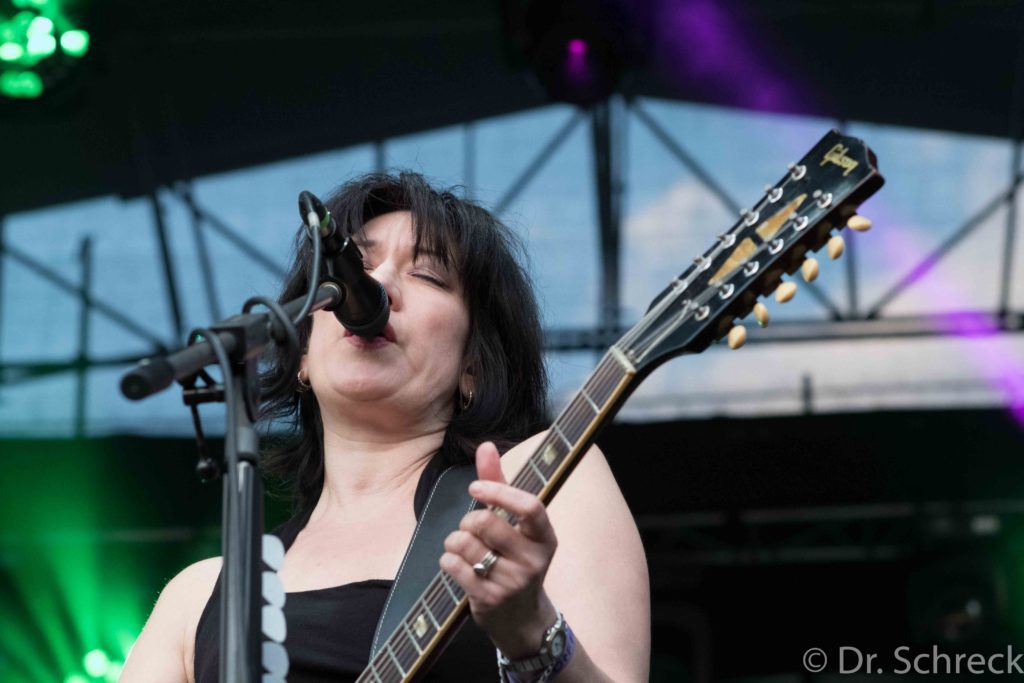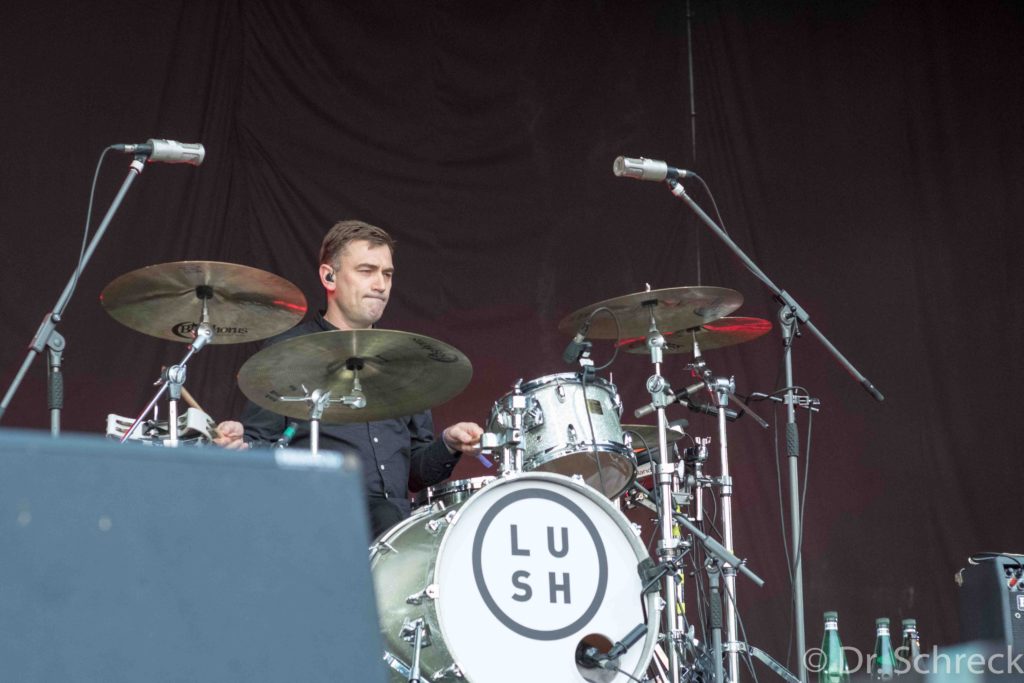 Si que congregaron a mucha gente Lush, una de las bandas que podría considerarse como una de las estrellas del festival. El area en frente del escenario principal presento una gran concurrencia durante su actuación.
Quite opposite was the case of Lush, one of the bands that could be considered as one of the stars of the festival. The area in front of the main stage had a large crowd during his performance.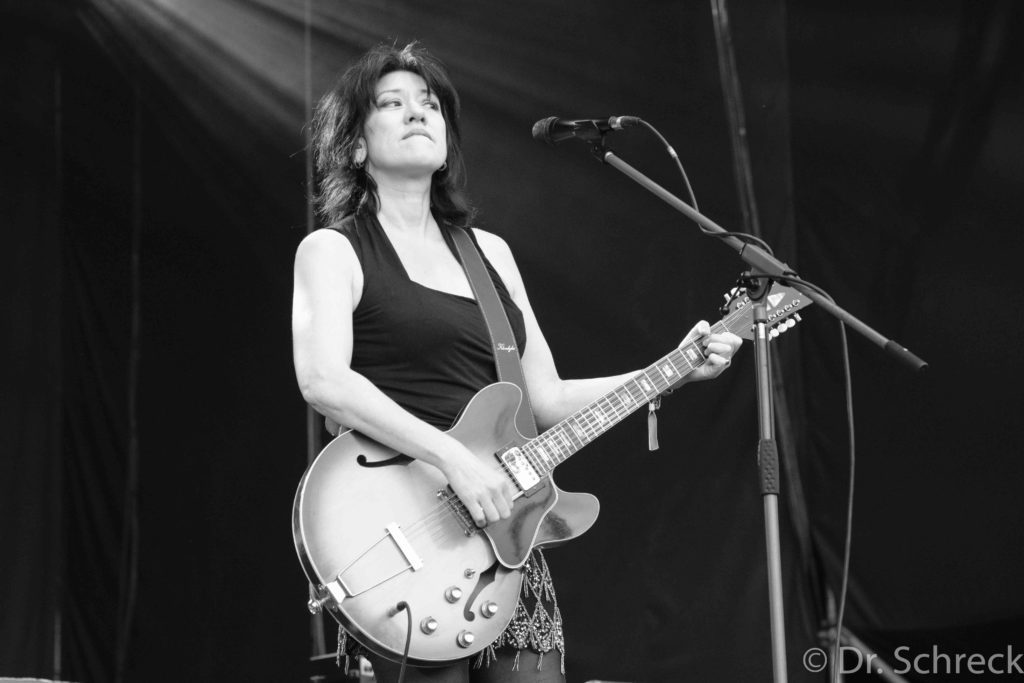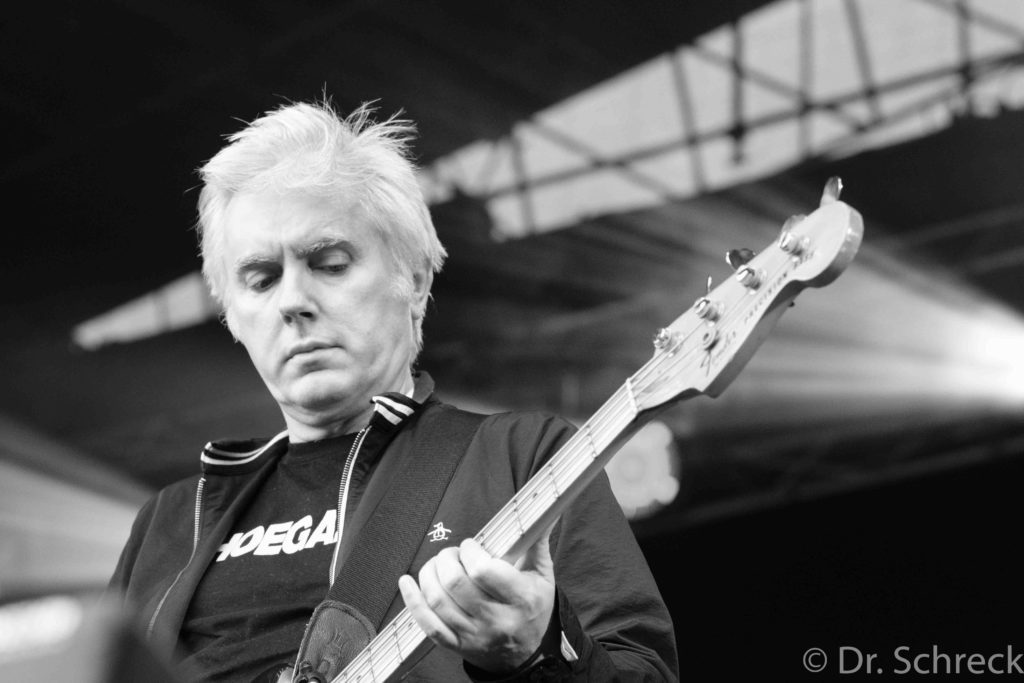 Lo primero que me impactó fue la guitarra de 12 cuerdas que llevaba la cantante, puesto que no esperaba algo así. Pero la potencia de su sonido demostró que sabían hacer buen uso de ella. No era una concesión a la galería.
The first thing that shocked me was the 12-string guitar that was using the singer, I wasn't expecting something like that. But the power of their sound showed that they knew how to make good use of it.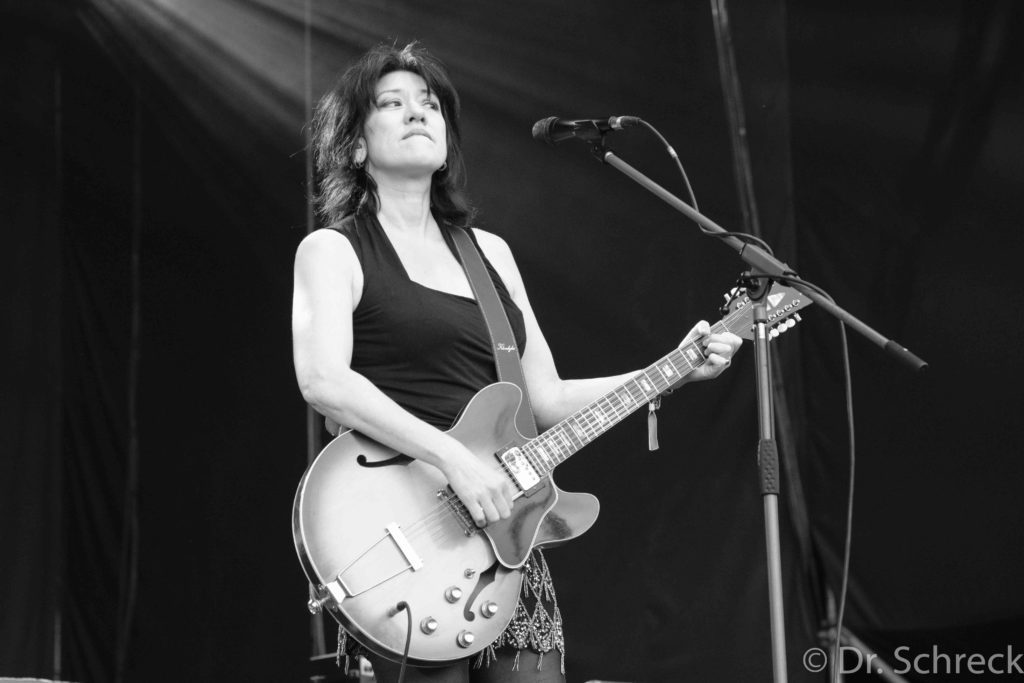 Durante el concierto se les vio disfrutar y de hecho pidieron que pasáramos del Brexit porque ellos querían seguir viniendo a Europa y que nosotros fuésemos a Inglaterra.
During the concert they were spotted enjoying and actually asked us to forget about Brexit because they wanted to keep coming to Europe and that we should go to England as well.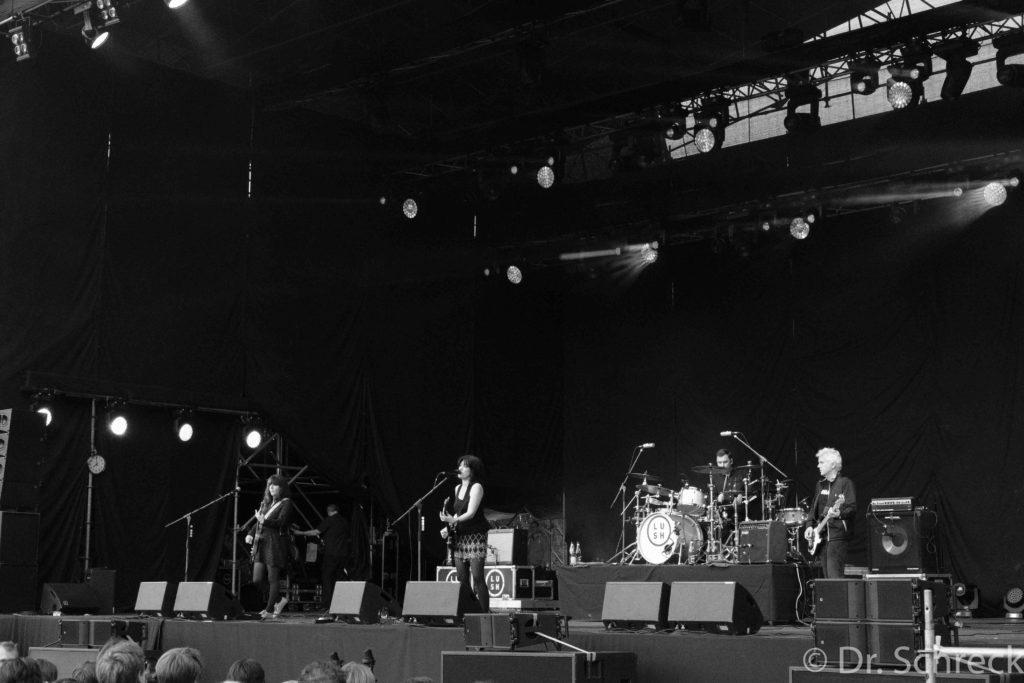 La siguiente propuesta era todavía mas interesante para mi. Se trataba de los noruegos Jaga Jazzist y en este caso sí que era algo espectacular. 
The following proposal was even more interesting to me. It was the Norwegians Jaga Jazzist and that was something spectacular.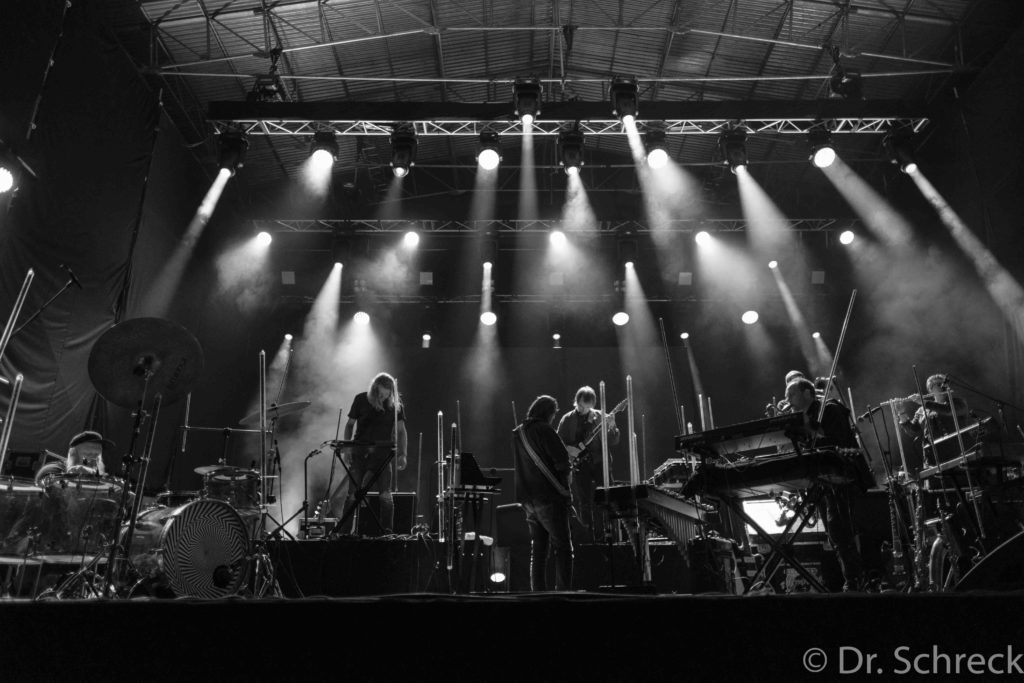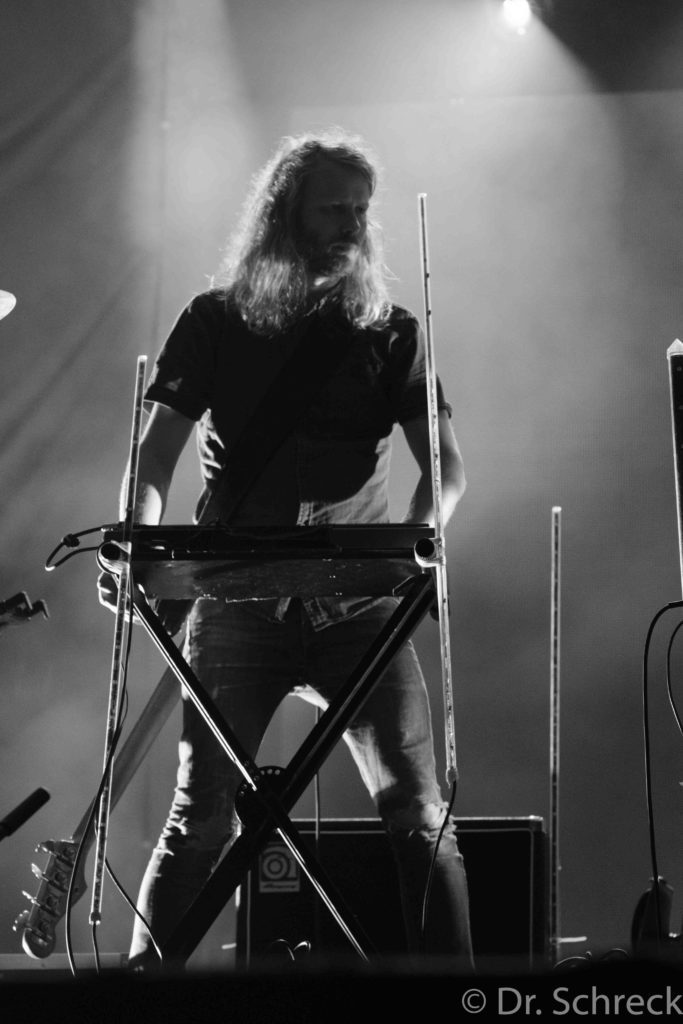 La mixtura del Jazz con todos los sonidos inimaginables no encontraban parangón con algo que hubiese presenciado con anterioridad.
The mixture of jazz with every imaginable sounds and music styles was nothing similar to anything I was witness on a live performance. Outstanding.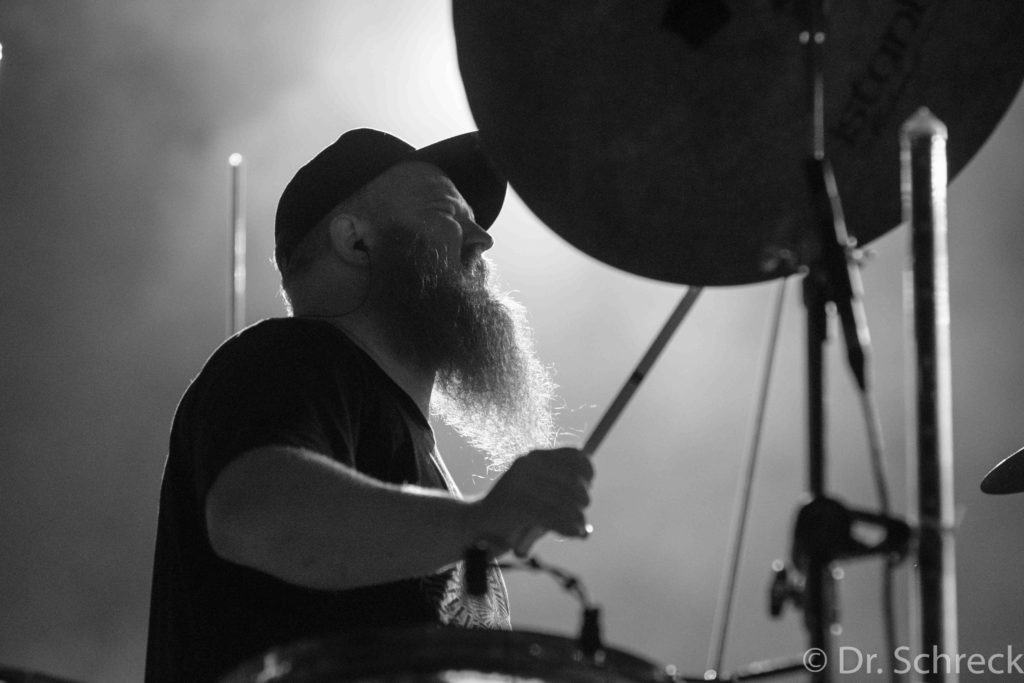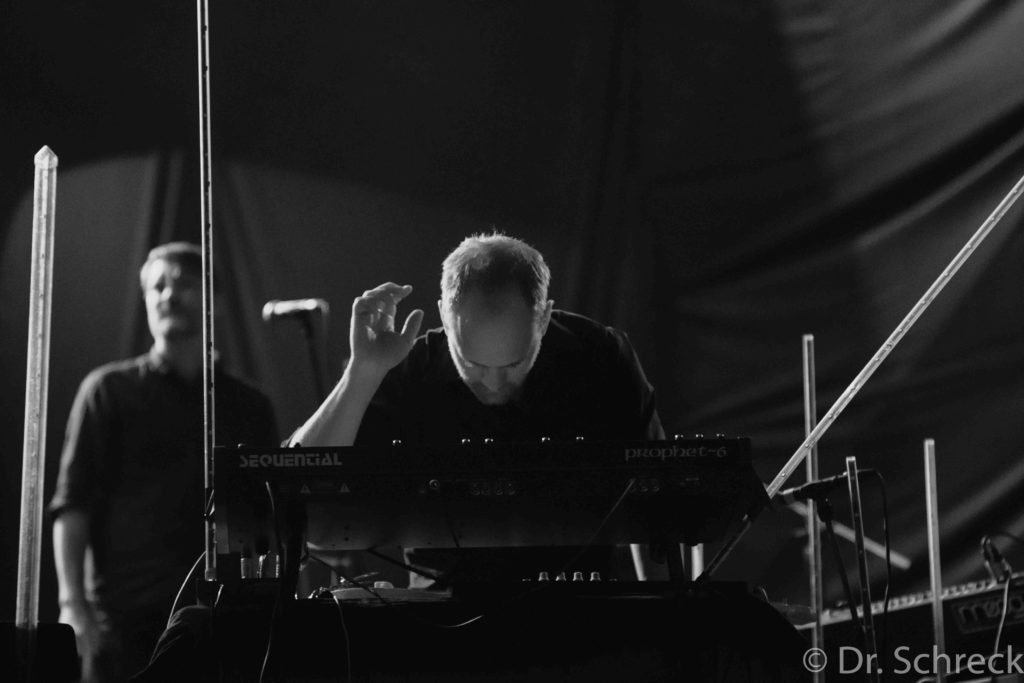 Instrumentalmente muy poderosos y con una presentación visualmente impecable, no quedo lugar a ninguna duda que fue uno de los conciertos del festival.
Instrumentally very powerful and with a visually presentation flawless, there wasn't doubt that it was one of the concerts of the festival. Amazing.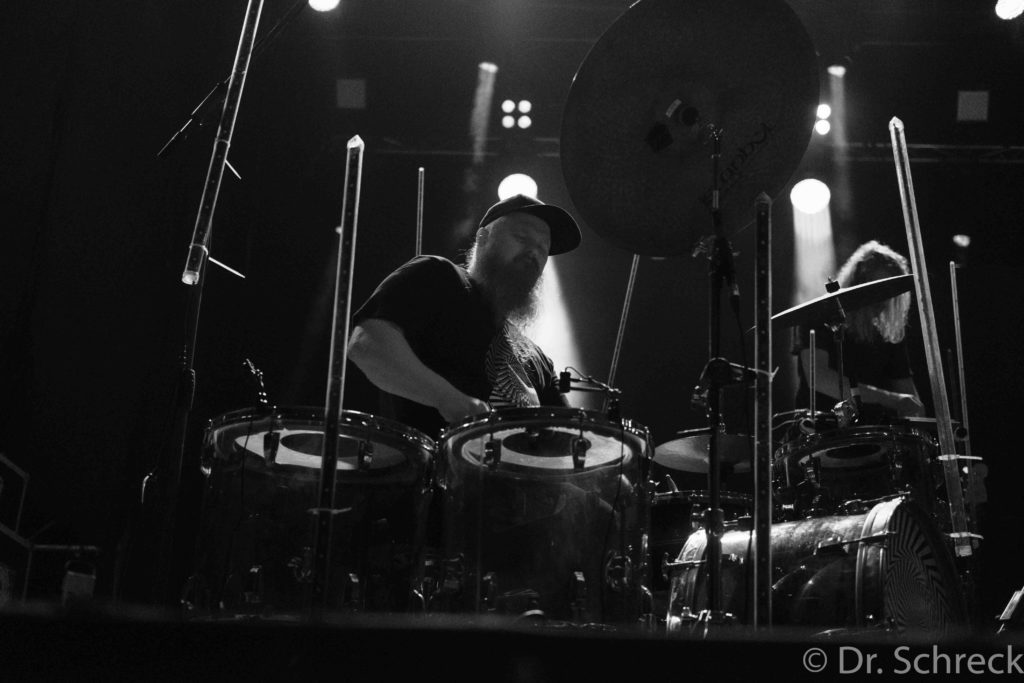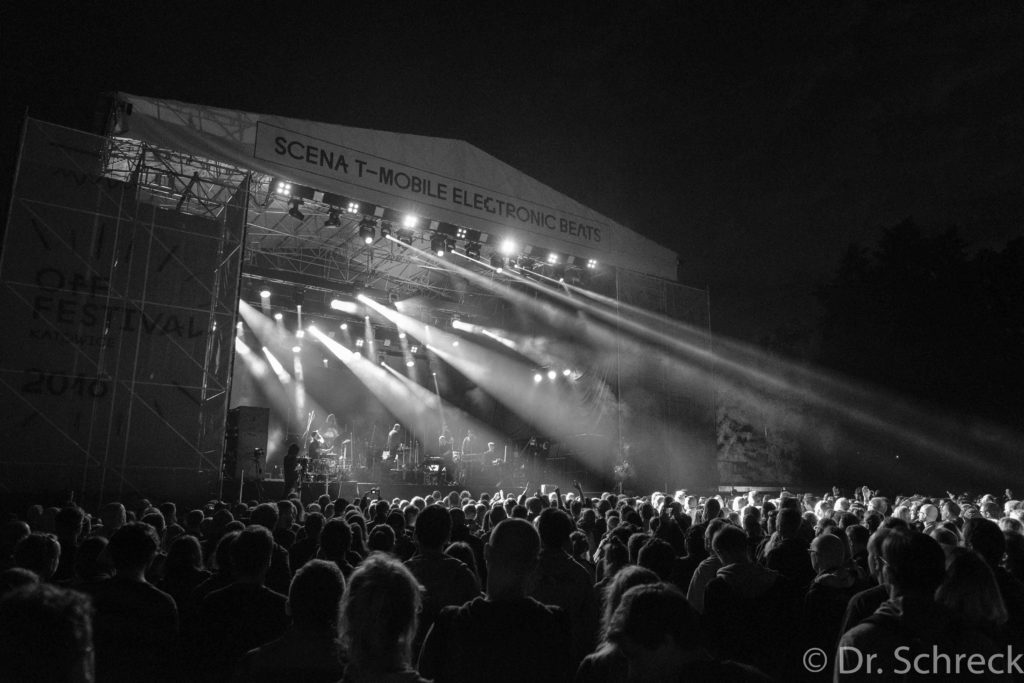 Llegaba el momento de elegir entre los polacos SBB tocando un álbum clásico de su rock progresivo en el escenario Trojka o los coreanos Jambinai en el escenario principal con su desconocida propuesta y opte por estos últimos.
It was time to choose between the Polish SBB at the Trójka Stage playing a classic progressive rock album or the unknown Koreans Jambinai playing at the Main Stage. I decide to opt for the latter.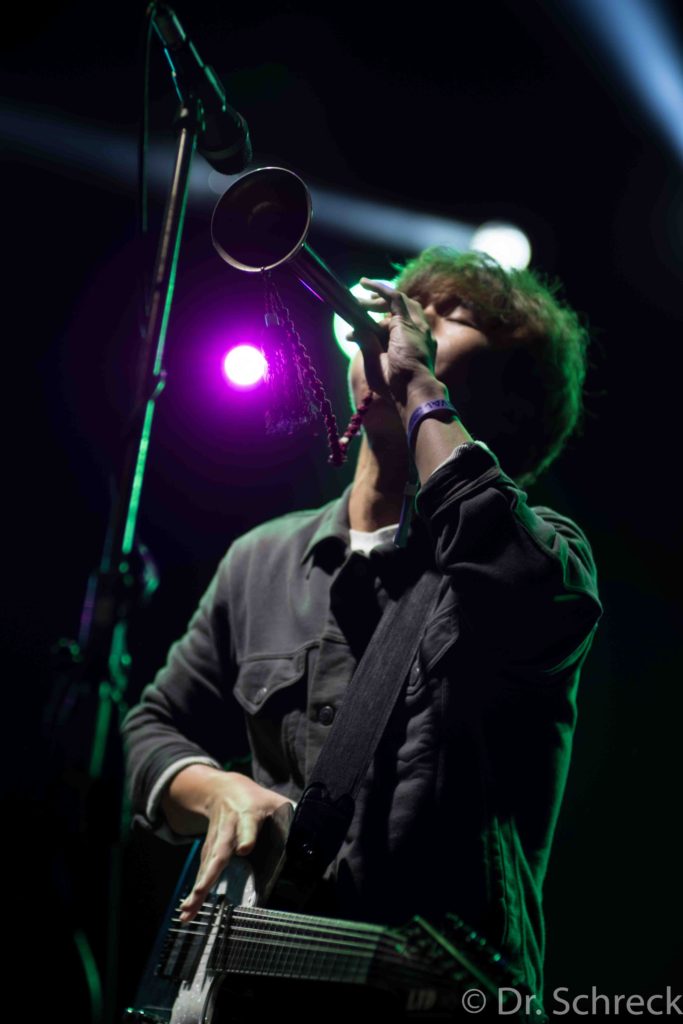 La verdad es que no tuve ninguna queja. Tenían la difícil situación de sustituir en la posición del cartel a The Kills y su propuesta que me recordaba a la de los japoneses Envy con el añadido de los instrumentos tradicionales coreanos fue un soplo de aire fresco. 
I must say that I had no complaints. They had the difficult situation to replace (or substitute) The Kills and his proposal that reminded me theJapanese band Envy with the addition of traditional Korean instruments was a breath of fresh air.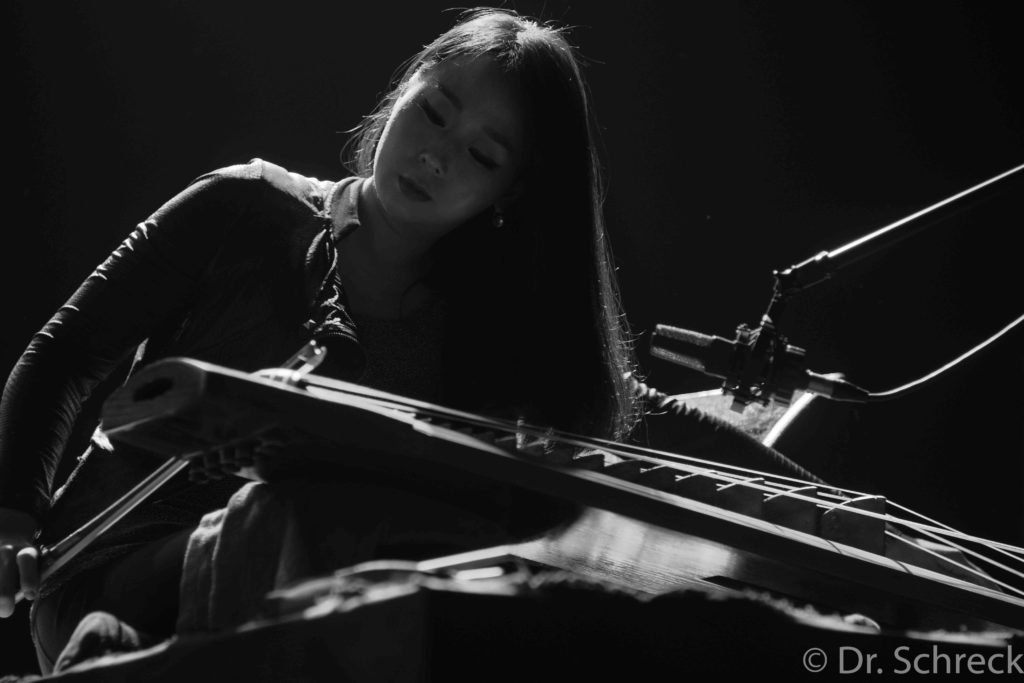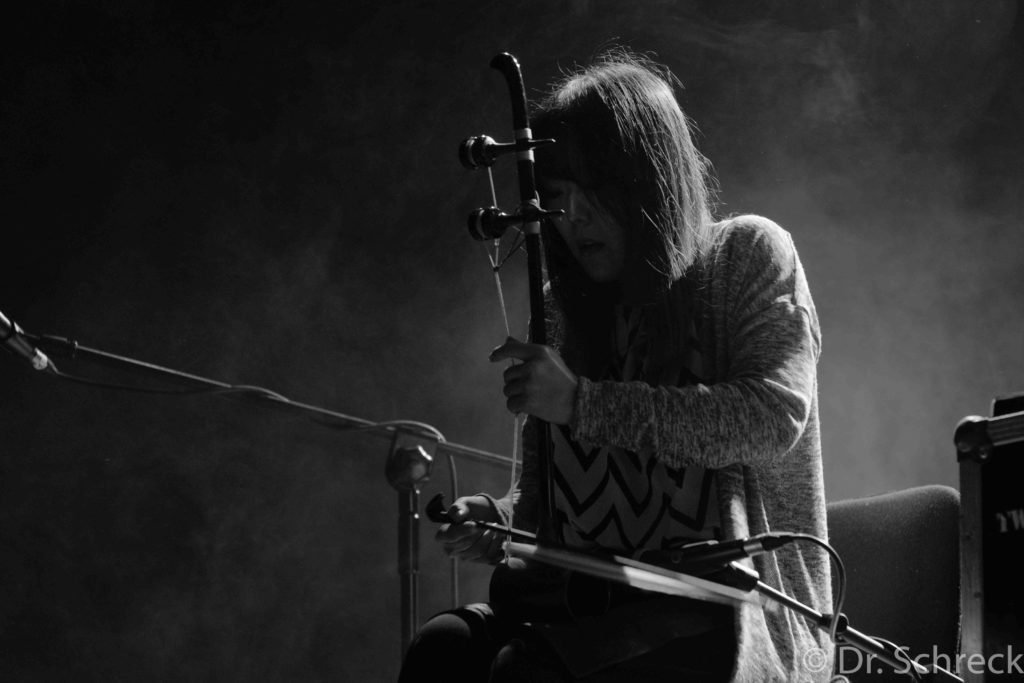 Su concierto hizo que no me acordase en absoluto de la ausencia de The Kills. Por otro lado indicar que la organización fue absolutamente correcta con los fans y permitió la devolución de los abonos a las personas para las que la cancelación de The Kills era motivo suficiente para no asistir al festival. Bravo para el Organizador del festival !!!
Their concert manage to erase of my mind the absence of The Kills. On the other hand, I have to say that the organization was absolutely fair with fans and allowed them to return the festival pass to persons whose the cancellation of The Kills was stronger enough to not attend the festival grounds. Bravo to the festival organizer !!!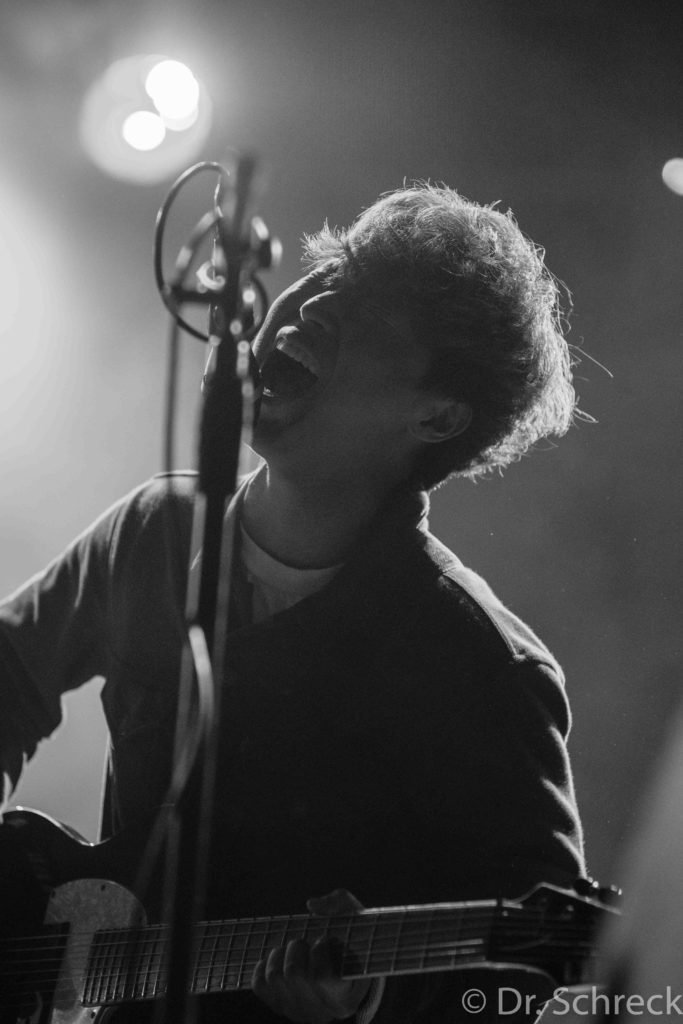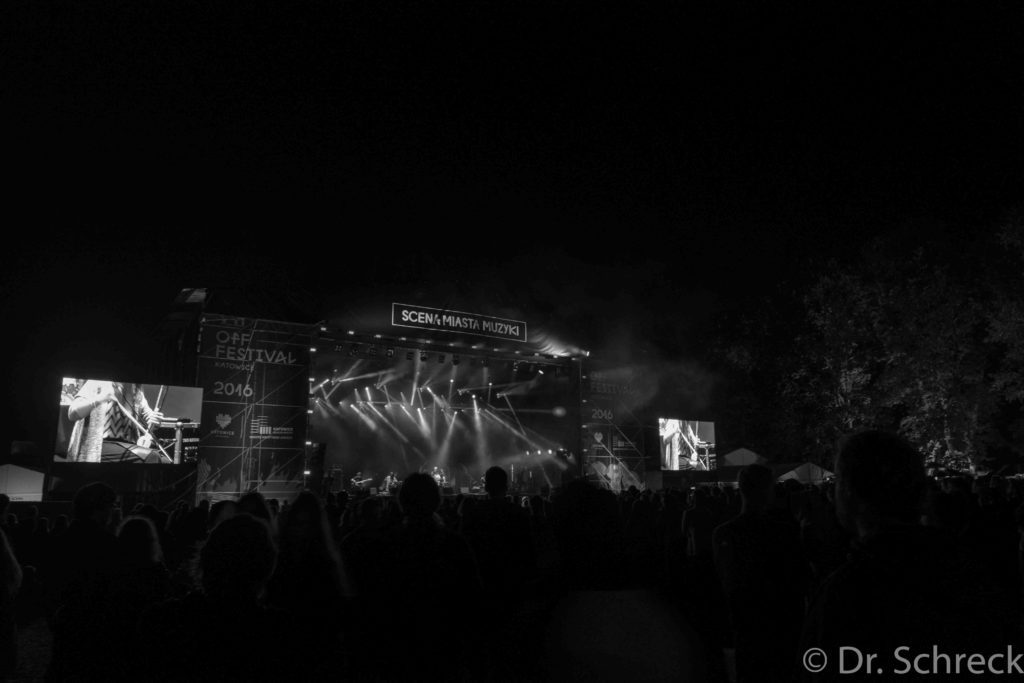 Orlando Julius & The Heliocentrics con su propuesta étnica y GusGus con una Apocalipsis Techno fueron las bandas que estuve viendo un rato esperando al concierto de Mgla.
Orlando Julius & The Heliocentrics with their ethnic proposal and GusGus with an Techno Apocalips were the bands I was seeing for a while before the Mgła concert.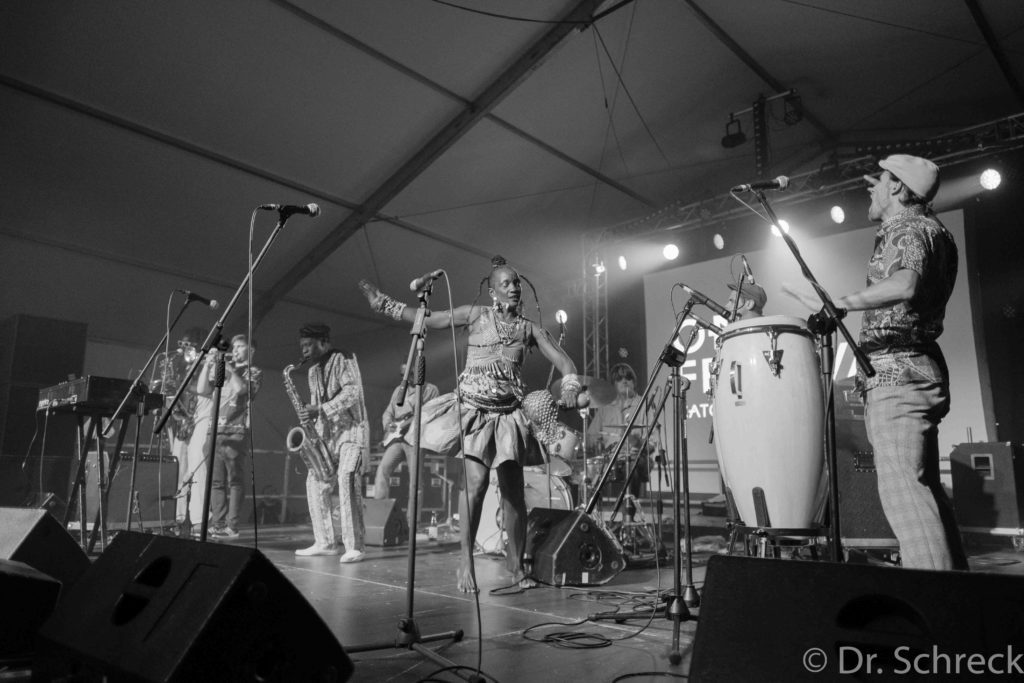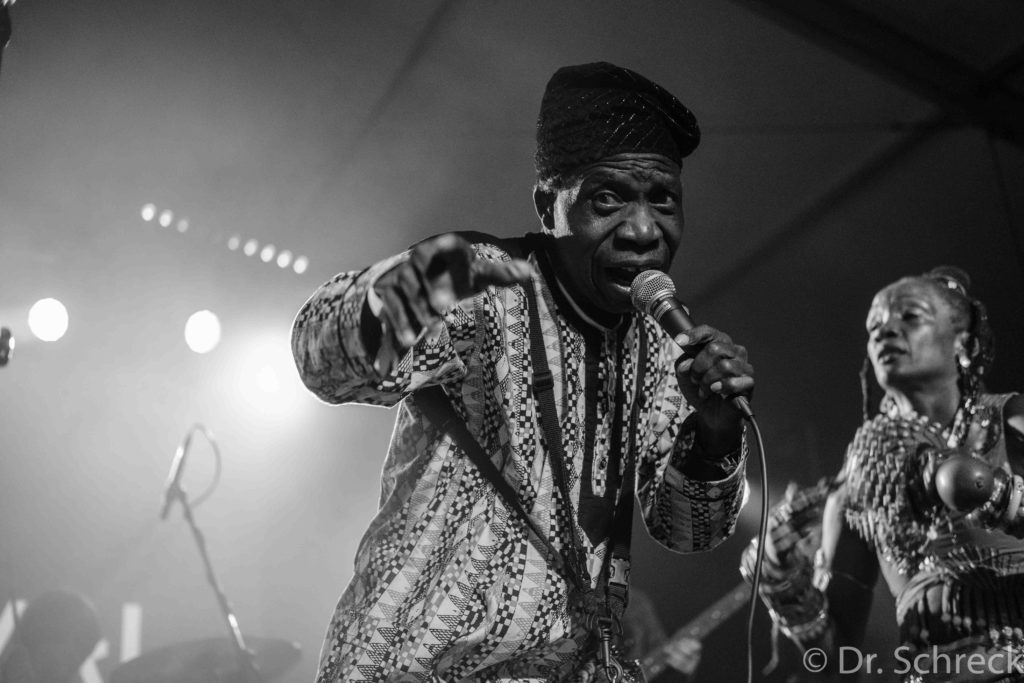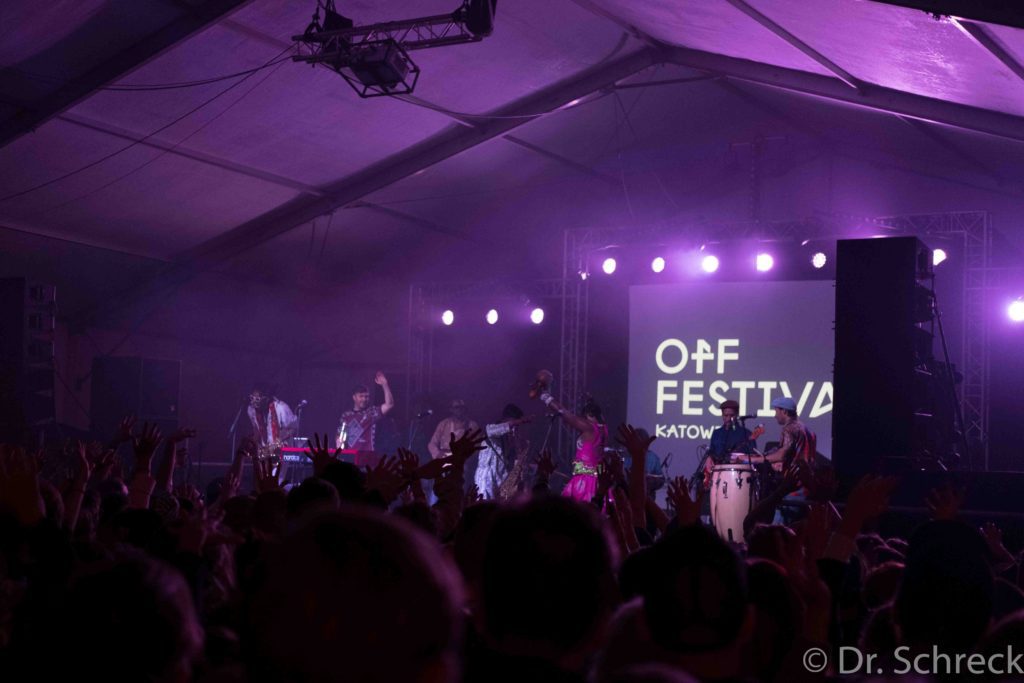 Los polacos Mgła fueron probablemente la banda mas dura en lo referente a metal dentro del festival.
The polish band Mgła were probably the hardest band in terms of metal during the festival.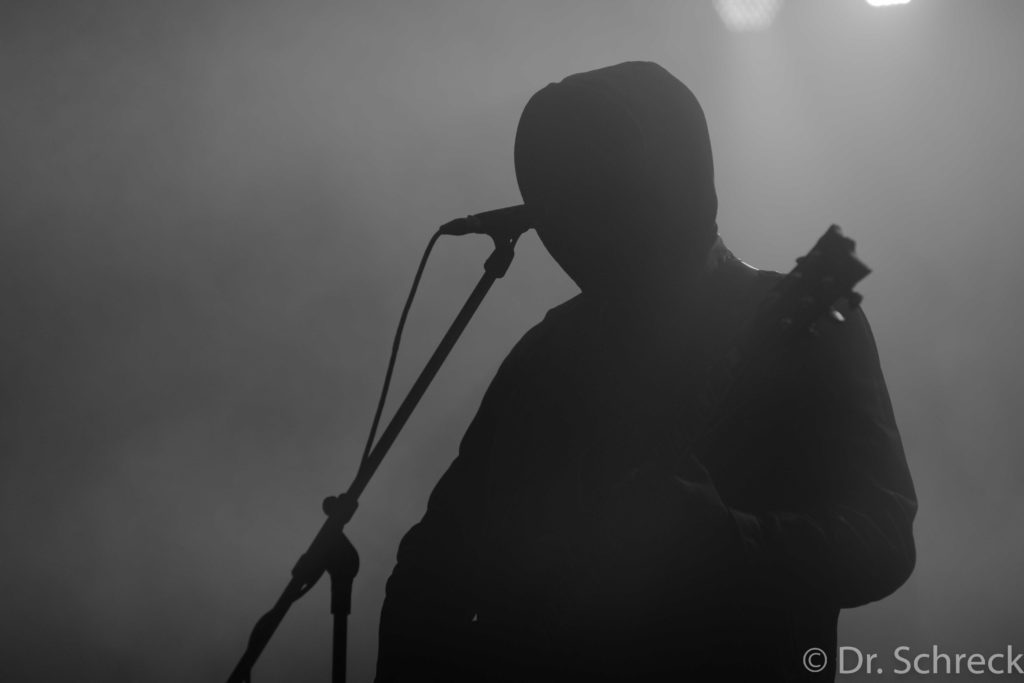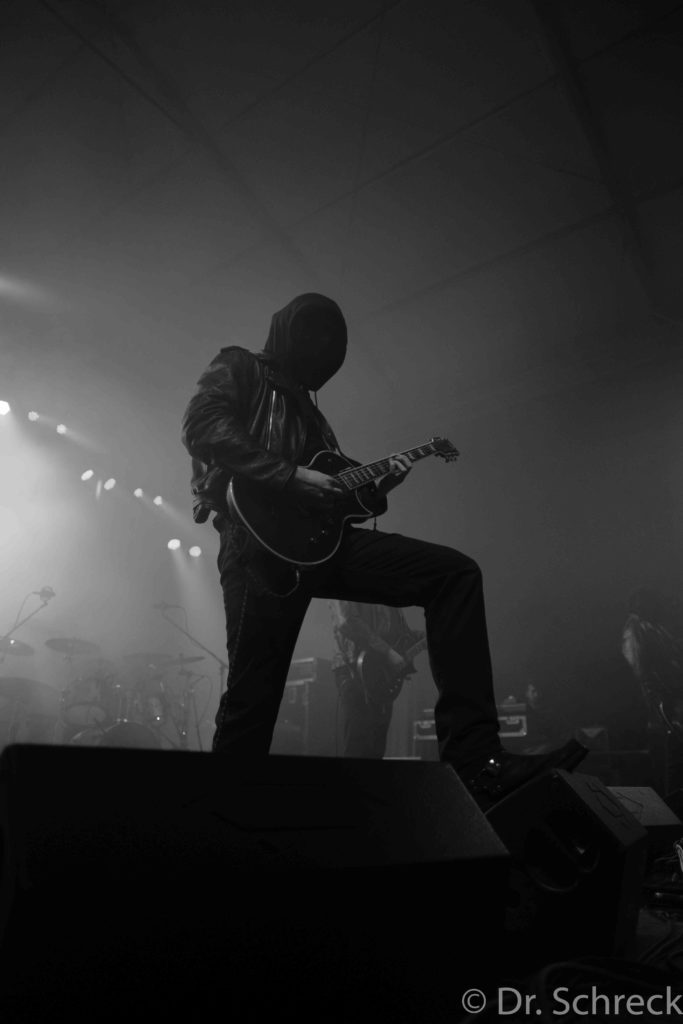 Con black metal, las cabezas cubierta por una tela y las capuchas, seguro que dejaron a mas de uno estupefacto con la propuesta.
With their black metal, their heads covered by a cloth and hoods, surely more than one was shocked with their proposal.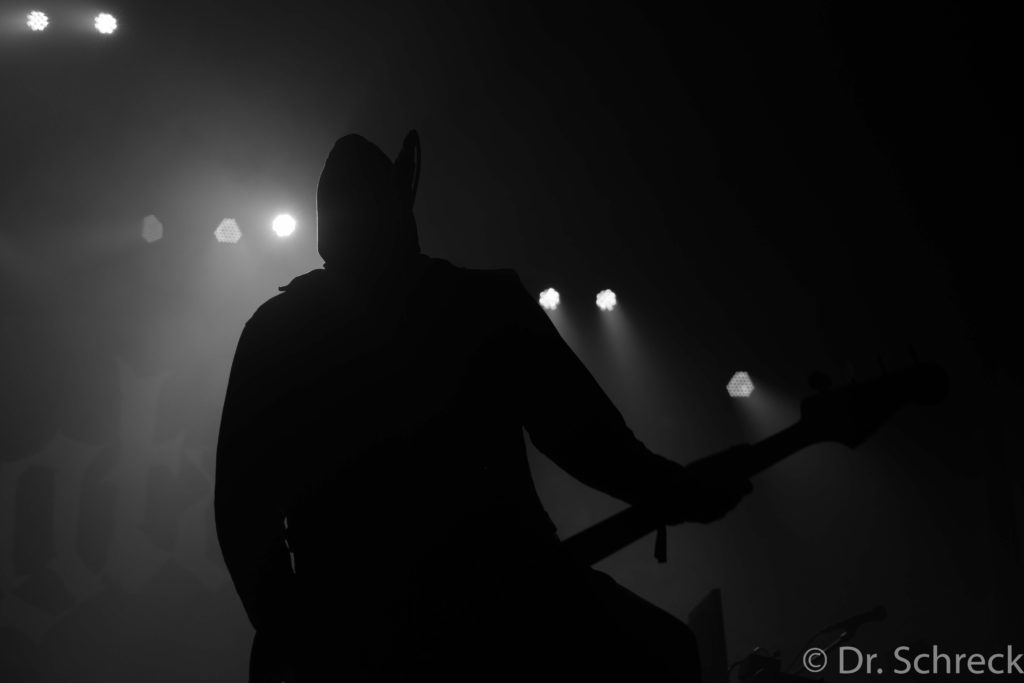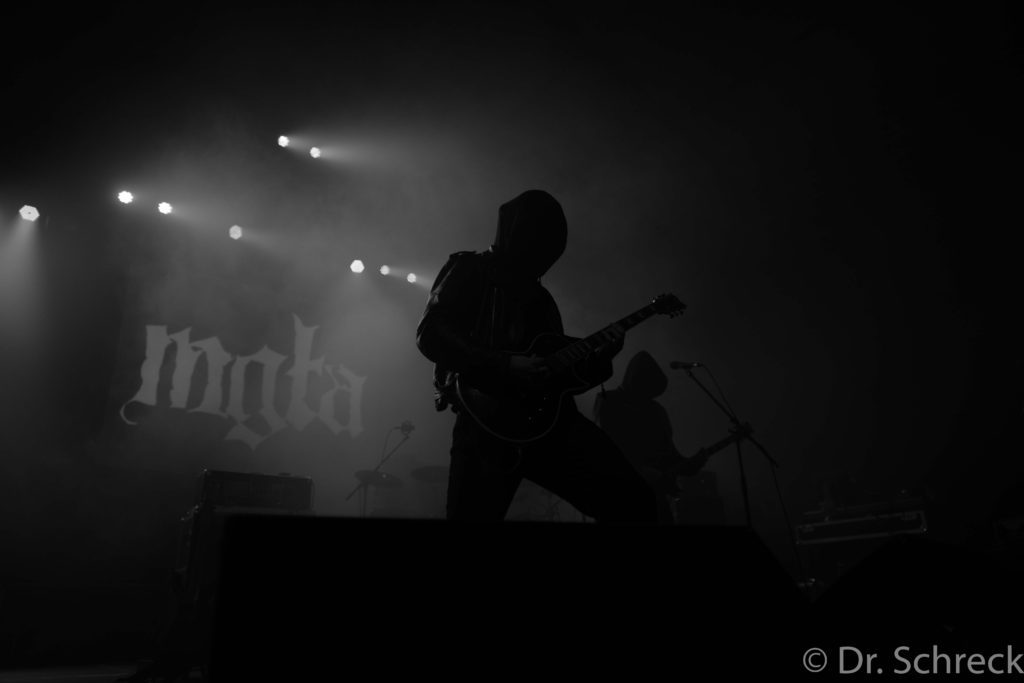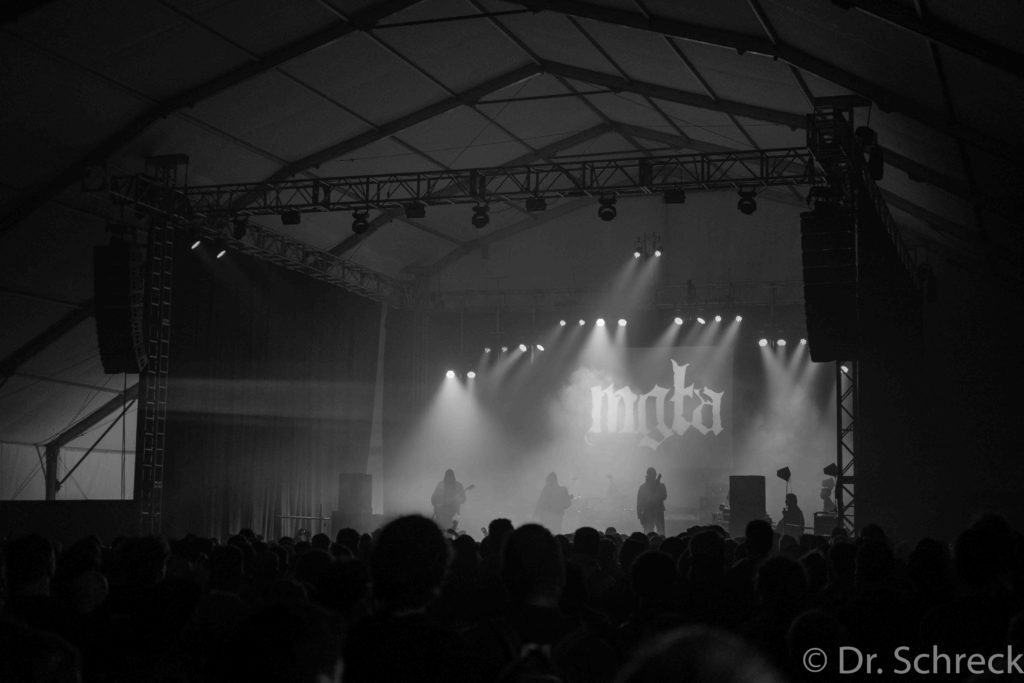 Mucho público estuvo presente en su concierto que para mi fue el colofón para el segundo día del festival. Gran manera de terminar el día.
Large audience was present at their concert that for me was the final show for the second day of the festival. Great way to end the day.