Con la llegada del otoño tuve la oportunidad de asistir a algunos conciertos dignos de reseñar. Uno de ellos fue el que dio TRIGGERFINGER en la sala Proxima en Varsovia.
With the arrival of autumn I had the opportunity to attend some concerts that are worth a review. One of them was performed by TRIGGERFINGER at Proxima klub club in Warsaw.
Los belgas son una de las bandas de rock que te aseguran un buen show. Siempre que he podido ver sus actuaciones en otra ocasiones, nunca me han defraudado. Por ello, era obligado asistir a su concierto.
The Belgians are one of the rock bands that assure you always a good show. Whenever I have been able to see their performances on other occasions, they have never disappointed me. Therefore, I was obliged to attend to their concert.
Como teloneros ejercieron los polacos SMASH. no contaron con mucho publico pero se entregaron sabedores que era una oportunidad especial para presentar sus temas.
Filling the role as support band, the Polish band SMASH got their chance that day. They didn't have a lot of people during their concert, but they knew that it was a special opportunity to present their music.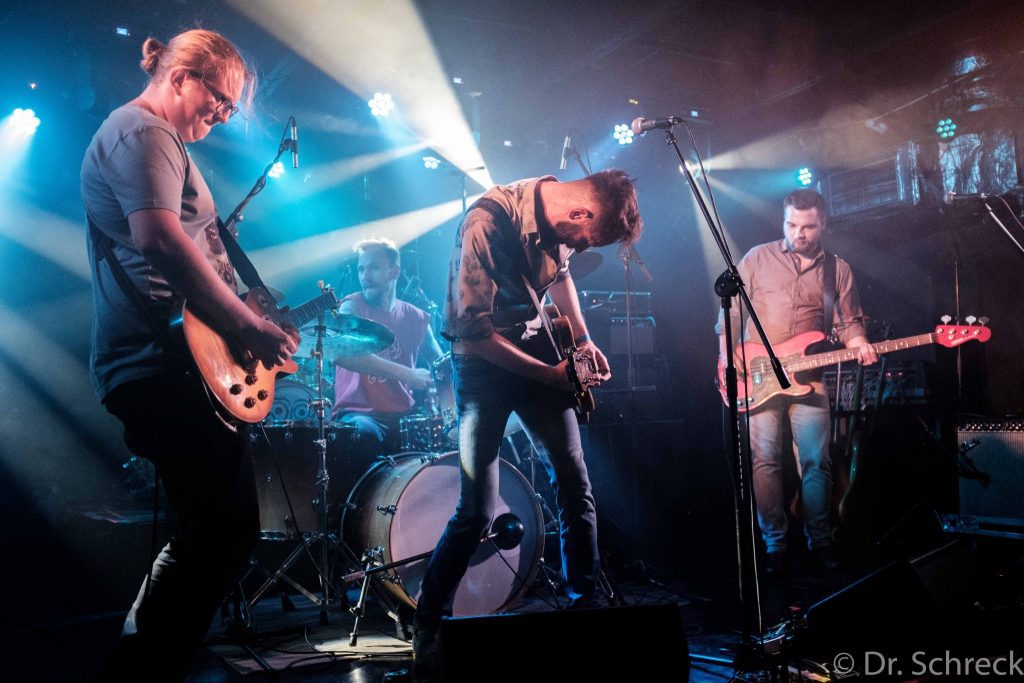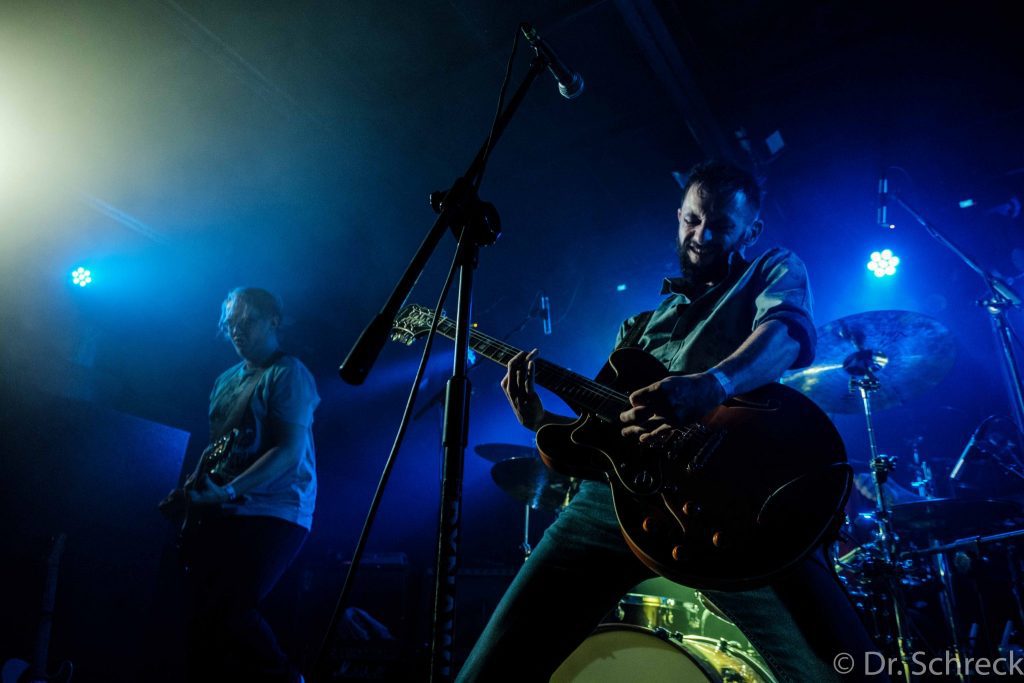 Mucha influencia de Queens Of The Stone Age así como de otras bandas similares. Rock n roll actual y con mucha vitalidad. La verdad es que amenizaron de manera fantástica el concierto.
Some inspiration from Queens Of The Stone Age was obvious as well as from other similar bands. Rock'n'roll covered by a modernity touch and with a lot of vitality. The truth is that they entertained the audience during their concert and we got warmed for the main band.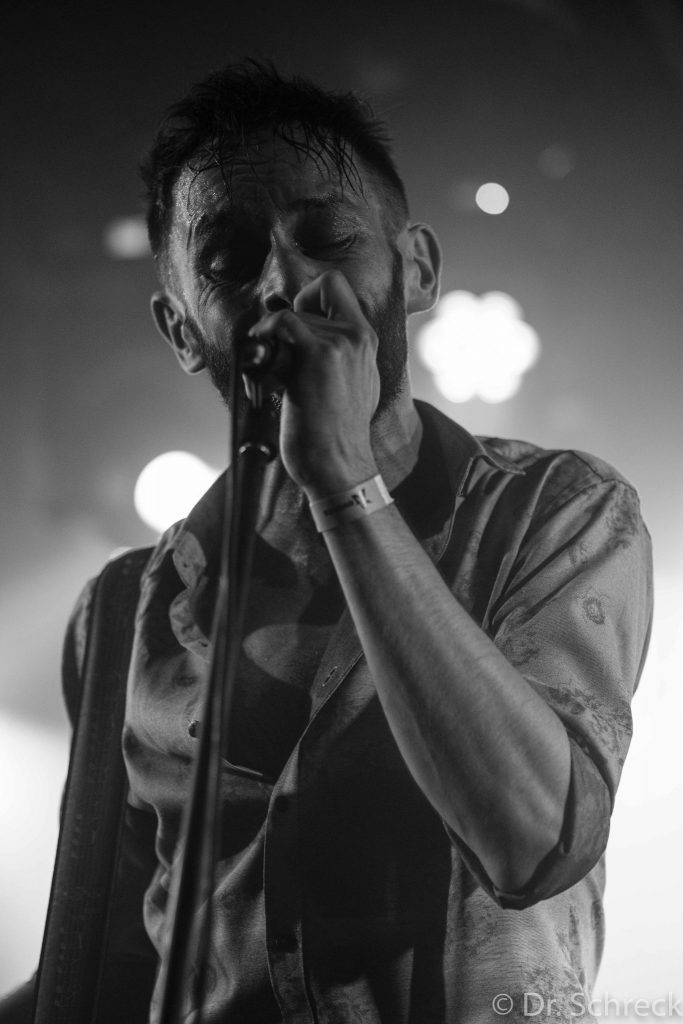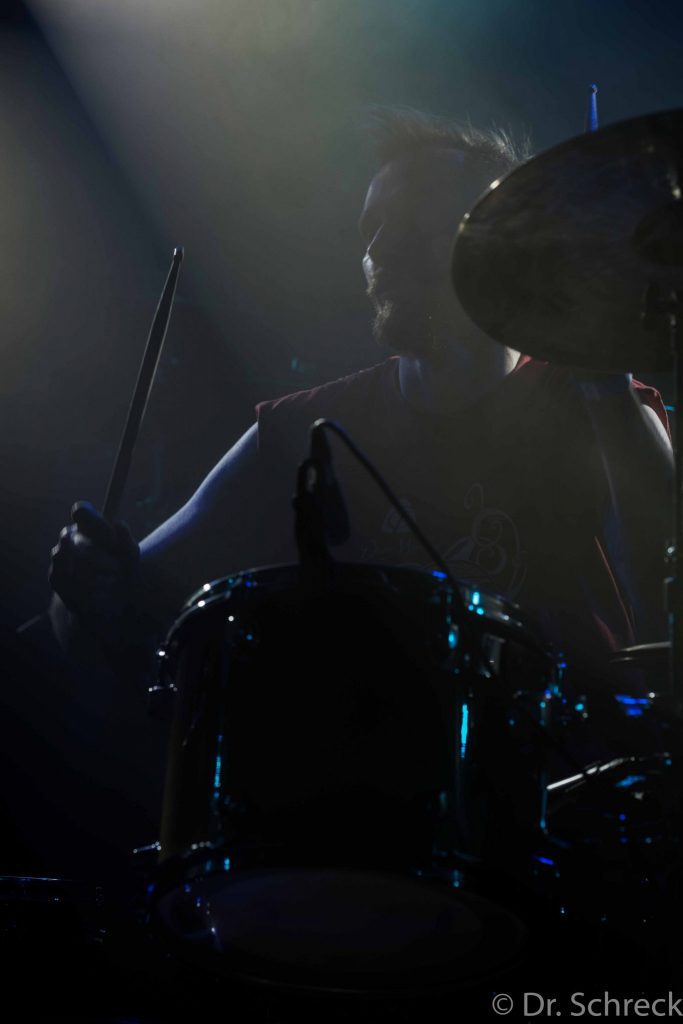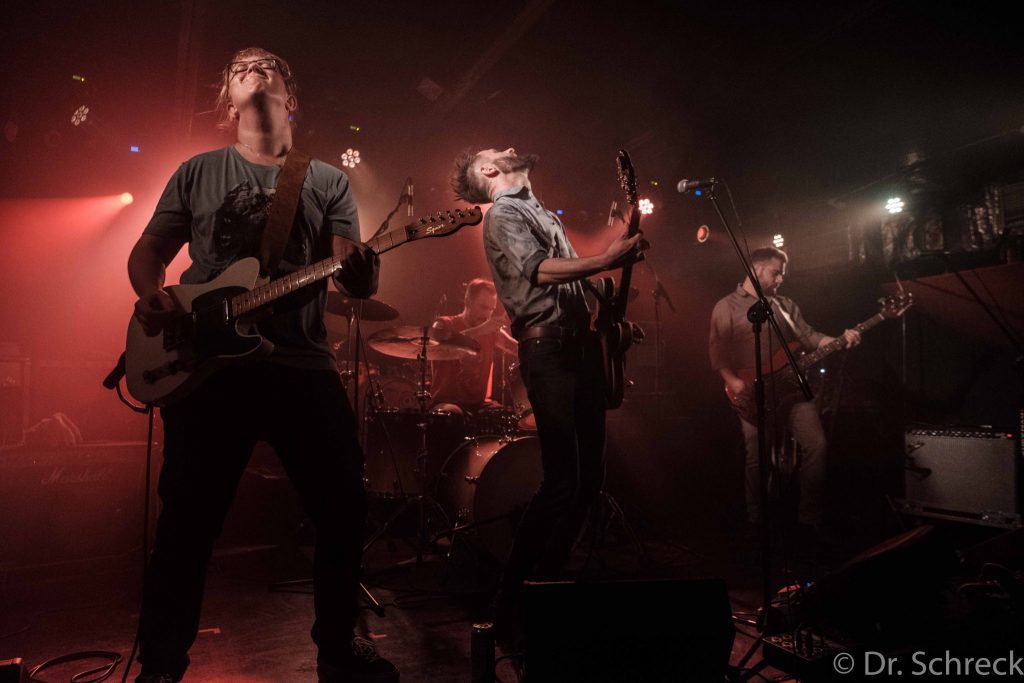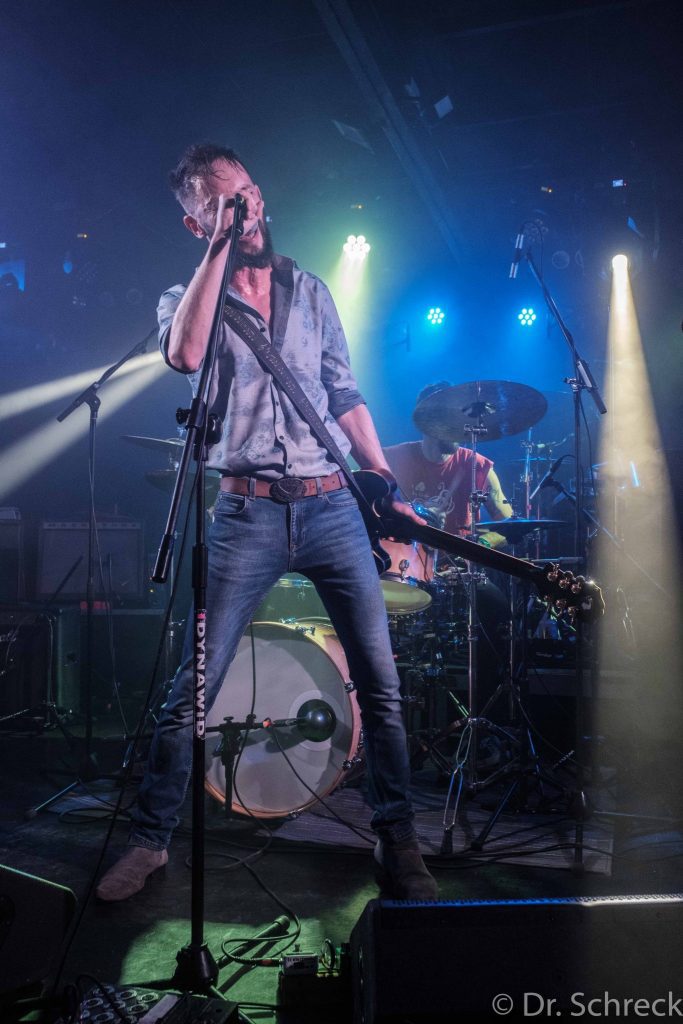 A continuación era el momento de TRIGGERFINGER que nos sorprendieron al comienzo con un tema que tocaron con bajos. Algo bastante inusual pero que ya Royal Blood han puesto de moda con su dúo de bajo y batería. Un toque distinto para empezar el concierto.
A partir de ahí, centraron su concierto en los temas de su ultimo disco Colossus así como del anterior By Absence Of The Sun. Tambien intercalaron entre ellas First Taste de What Grabs Ya y un par de temas All This Dancin´ Around.
Then it was the moment of TRIGGERFINGER that surprised us at the beginning with a song that they played with 2 basses. Something quite unusual but maybe bands like Royal Blood have made more fashionable with their duo of bass and drums. A different touch to start the concert.
From there, they focused their concert on the songs of their last album Colossus as well as from the previous one By Absence Of The Sun. They also played  First Taste from their album What Grabs Ya and a couple of songs from All This Dancin' Around.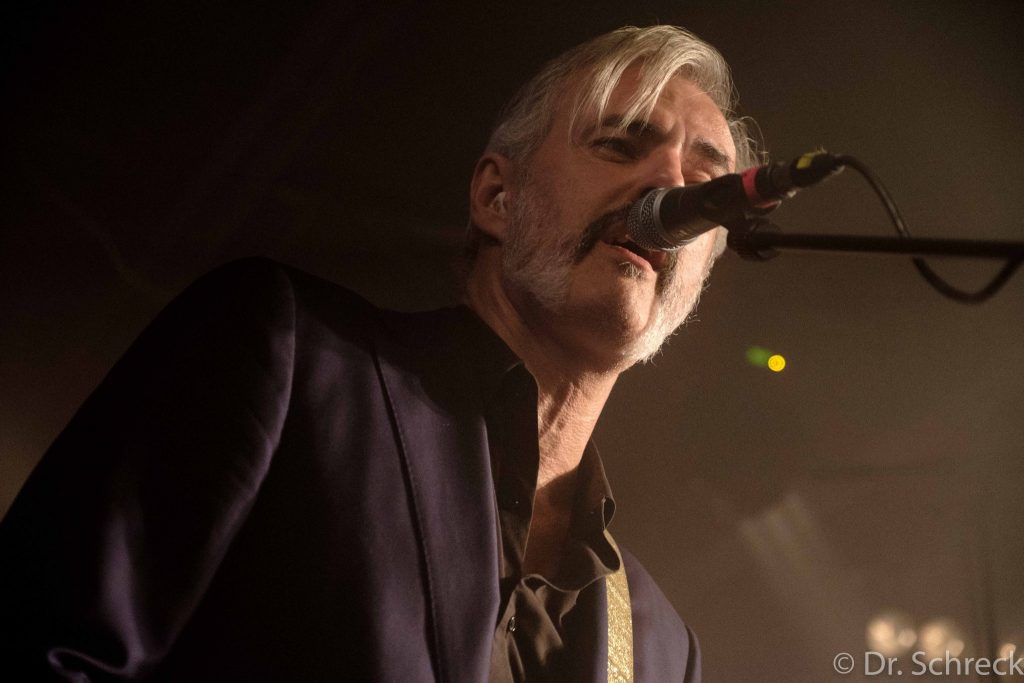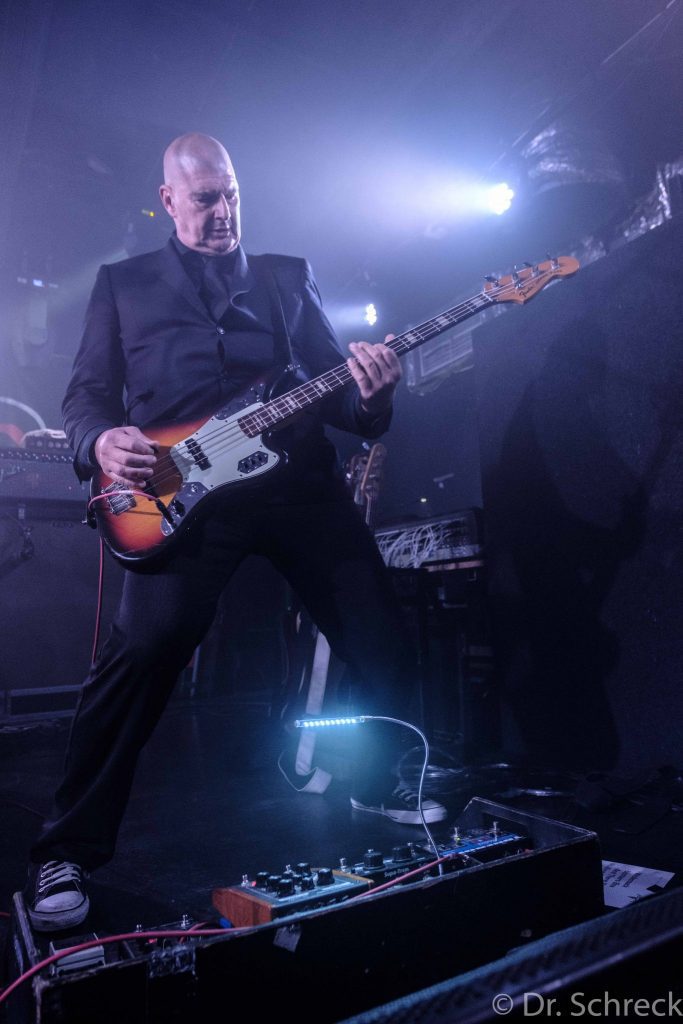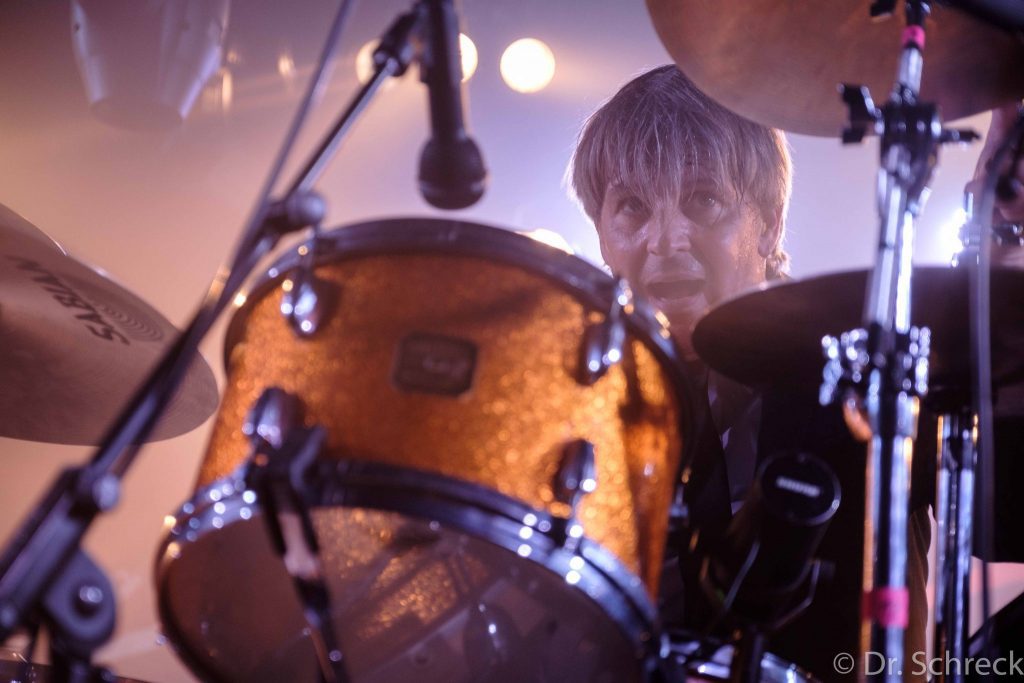 Como en otras ocasiones, la banda apareció elegantemente vestida con sus trajes y corbatas y sobre todo destacando su guitarrista y cantante Ruben Block impecablemente vestido.
Aunque la temperatura subió con su actuación no llego a los limites que pude ver en su concierto en Dresde hace unos años en los que al tercer tema estaban completamente empapados. Pero bueno, eso es otra historia.
As on other occasions, the band appeared elegantly dressed in their suits and ties and especially their guitarist and singer Ruben Block with an even more carefully selected clothing.
Although the temperature on their concert didn't reach the limits I could see in their concert in Dresden a few years ago (when after 3 songs they were completely soaked), the concert was a really hot one. But anyway, that's another story.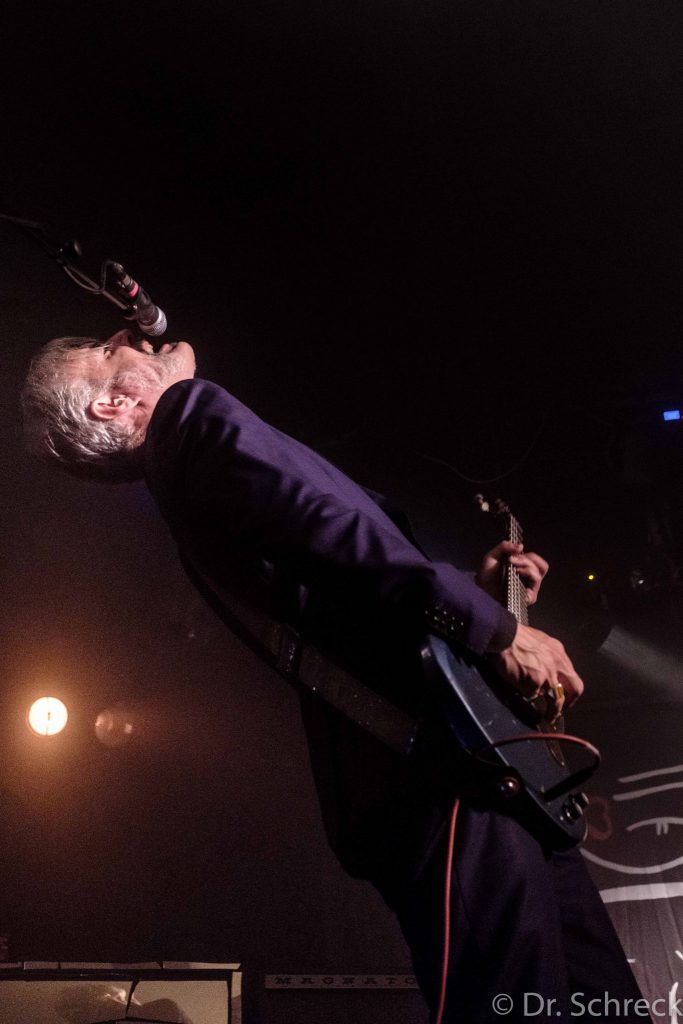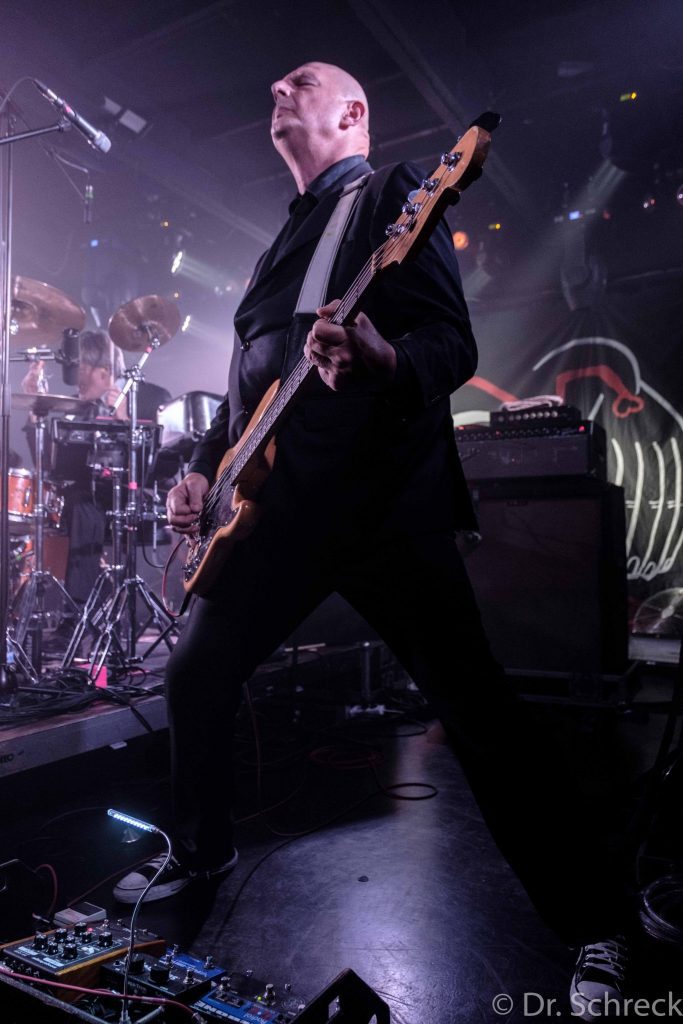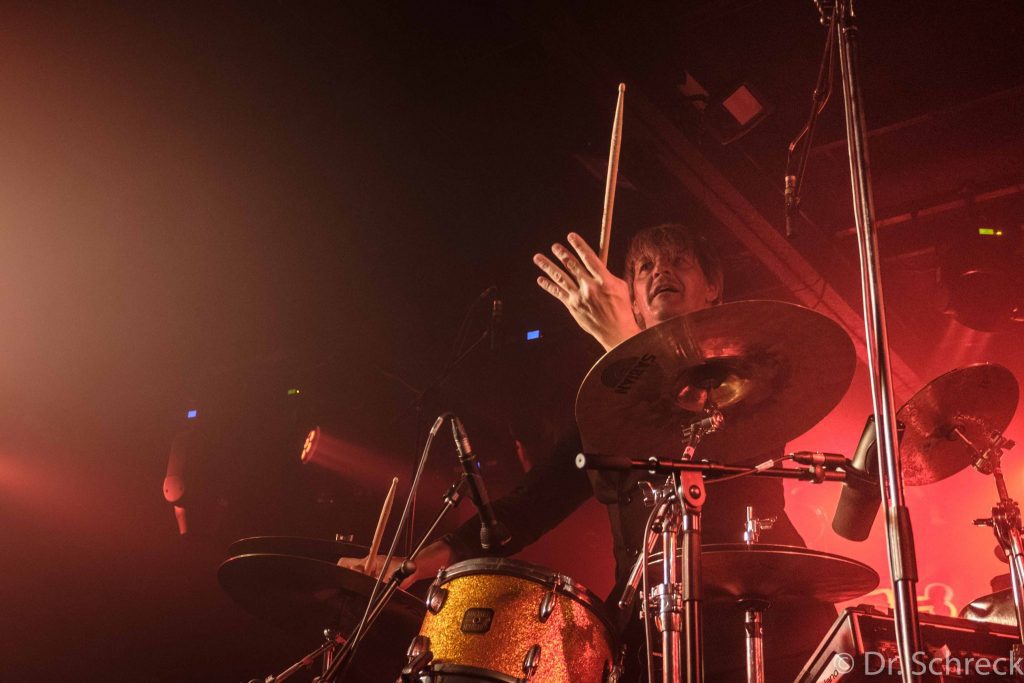 Aquí el listado de las canciones que tocaron
Here the setlist they played:
Upstairs Box

And There She Was, Lying In Wait

First Taste

By Absence Of The Sun

Flesh Tight

Perfect Match

My Baby´s Got A Gun

Black Panic

Bring Me Back A Live Wild One

All This Dancin´ Around

Colossus
Bises:
Afterglow

Man Down (version Rihanna)

That´ll Be The Day
Cuando comenzaron con los bises, el grupo se animó todavía a extender el repertorio que tenían planeado y decidieron tocar un par de temas más y uno de ellos fue una versión de un tema de RIHANNA (ya anteriormente cosecharon un gran éxito con una versión de un tema de LIKKE LI llamado I Follow Rivers).
La canción con toda su vertiente pop recibió un tratamiento rockero que le sentó muy bien (no en vano, RIHANNA lleva contratado de guitarra solista a Nuno Bettancourt de EXTREME en sus giras, un auténtico «Hired Gun» como en el documental de Netflix).
When they started with the encores, the band got encouraged by the audience to extend their set list that they had planned and decided to play a couple of other songs. One of them was cover from  RIHANNA's song Man Down (they had already a great success with a cover from LIKKE LI song called I Follow Rivers).
The song with all its pop essence received a rock treatment that fits very well (in fact, RIHANNA hired guitar soloist Nuno Bettancourt from EXTREME on her tours, a real «Hired Gun» as in the Netflix documentary).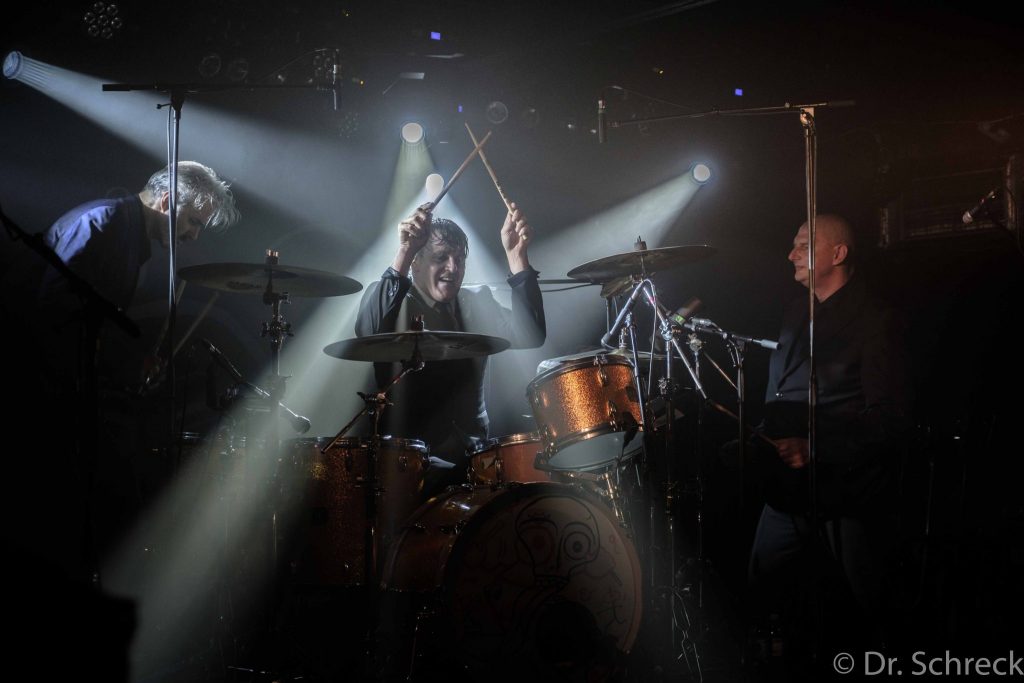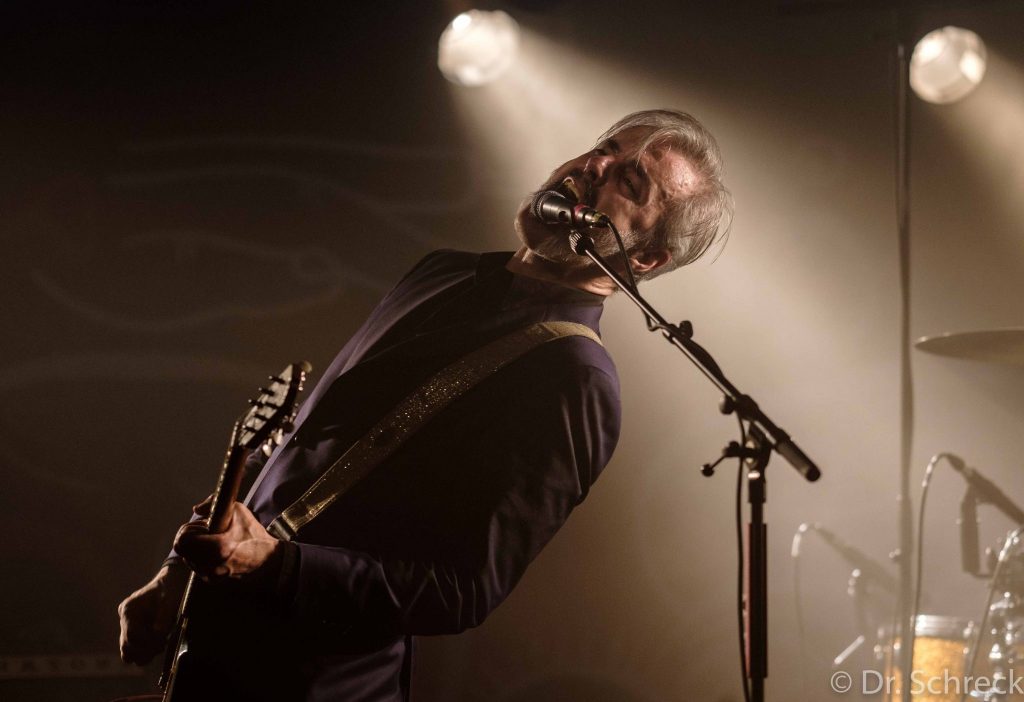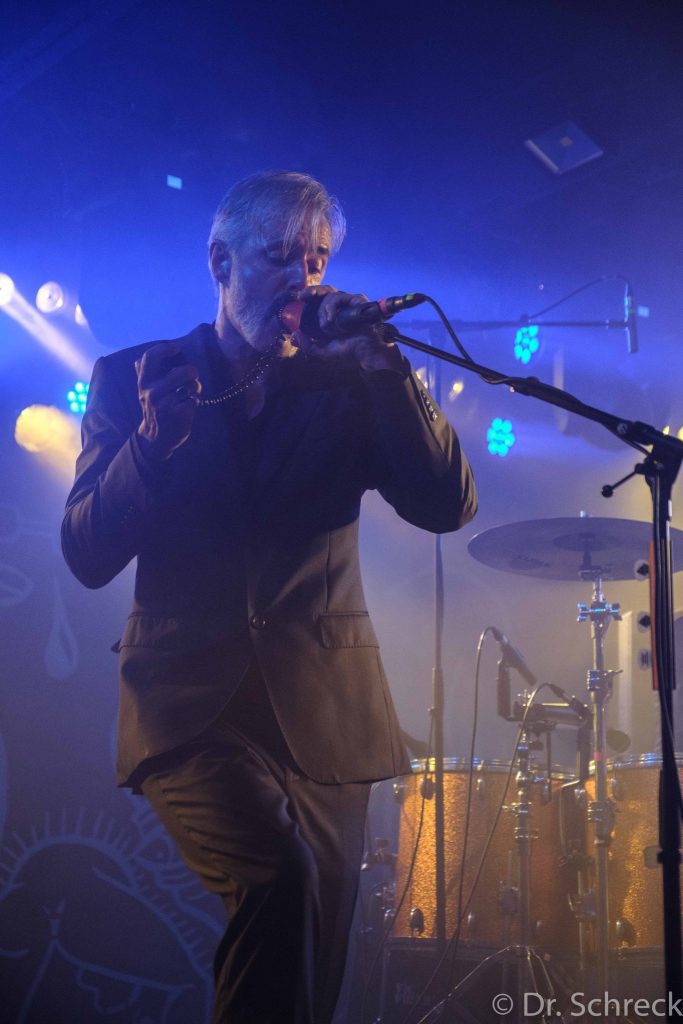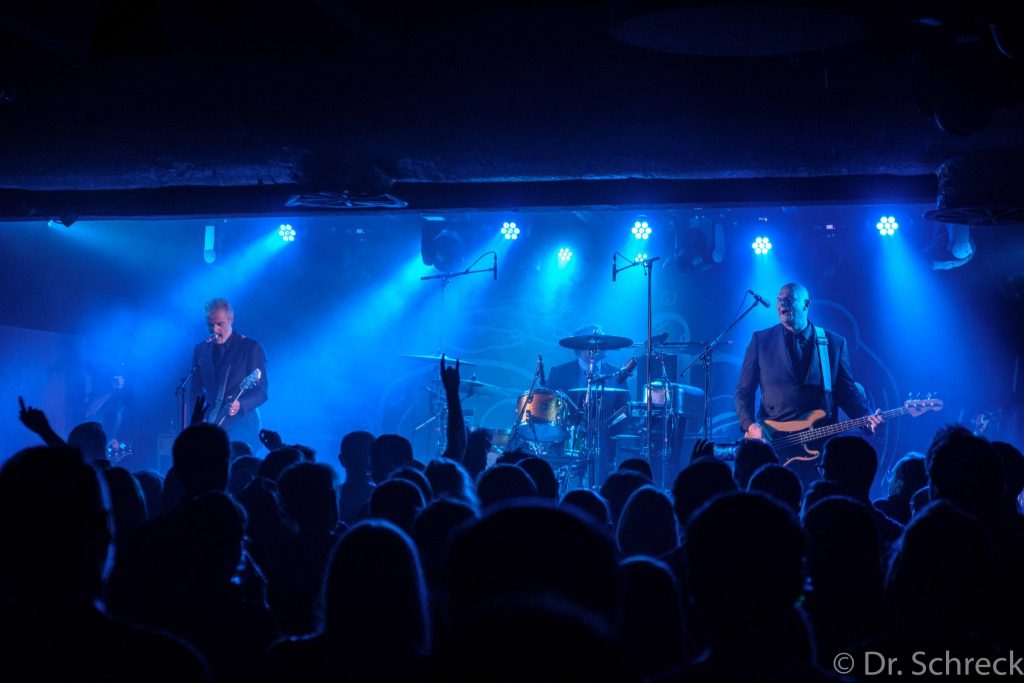 Pues en resumen, otro gran concierto de TRIGGERFINGER y espero volver a repetir en el futuro. Agradecer a PW EWENTS por la perfecta organización.
So, in summary, another great TRIGGERFINGER concert and I hope to repeat in the near future. Thanks to PW EWENTS for the perfect organization.