En esta ocasión quería hablar de algo no habitual. Y es que hay veces que la vida te hace coincidir en la misma fecha conciertos en distintas ciudades a los que querrías asistir pero que sabes que no es posible. Esto mismo me ocurrió a mi en un fin de semana de Septiembre pero la pequeña diferencia fue que los diversos conciertos a los que quería asistir tenían lugar en la misma localidad.
This time I would like to talk about something unusual. There are times when life makes that you will to attend on the same date to different concerts in different cities but you know that is not possible. The same happened to me on a September weekend but the small difference was that the various concerts that took place and I wanted to attend they were in the same city.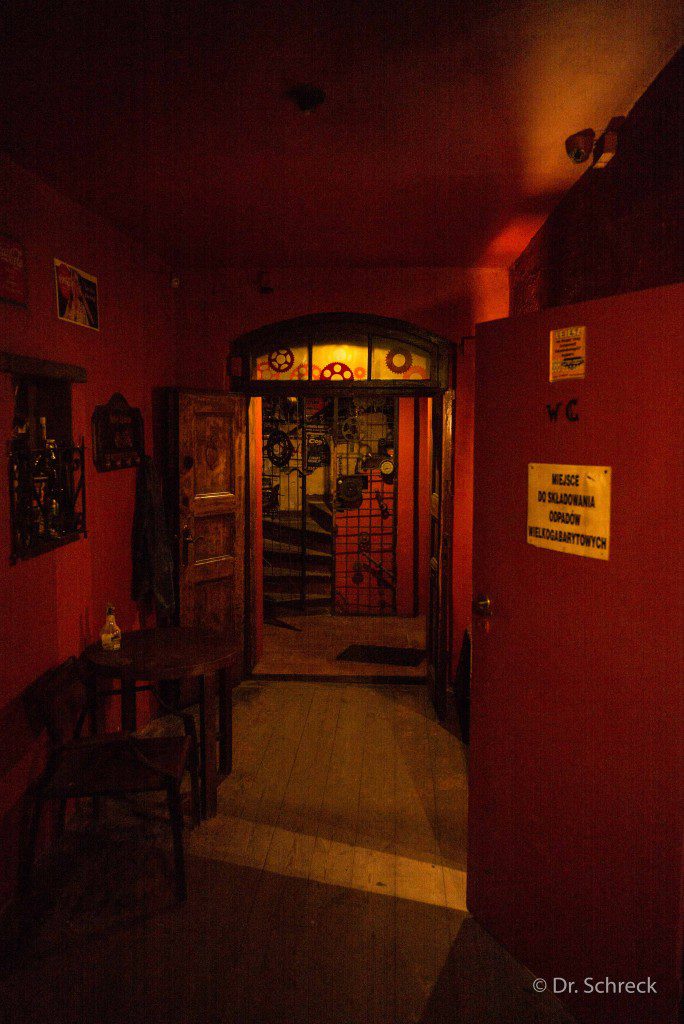 Como no dispongo del don de la ubicuidad, tuve que renunciar a alguno pero si fui capaz de (parcialmente) estar en dos de ellos.
As I do not have the gift of ubiquity, I had to give up any of them but if I was able to (partially) be in two of them.
El primero de todos fue un festival de Stoner y Doom en un pequeño pub de Katowice llamado Korba que en su menu musical suele ofrecer Rock y Metal en todas sus versiones, pero que admite también a otros estilos.
The first of these was a festival of Stoner and Doom in a small pub called Korba in Katowice that  in his musical menu usually offers Rock and Metal of all kinds, but also supports other styles.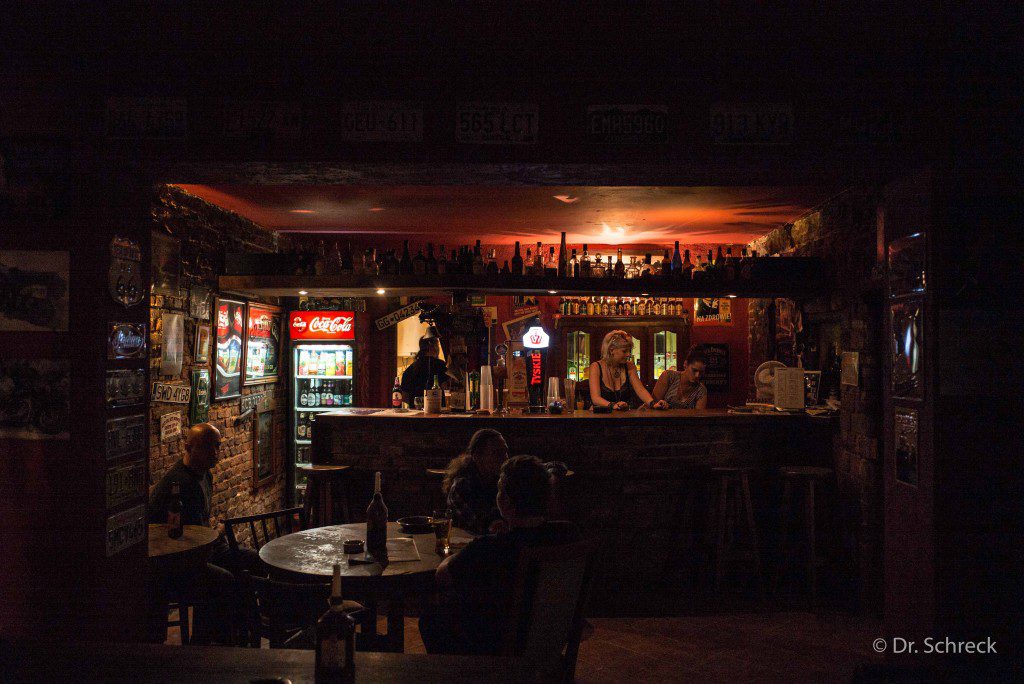 Ubicado en el interior de una casa y dispuesto en sus distintos aposentos el bar, el escenario y las zonas para el respetable, la verdad es que tiene un ambiente muy acogedor.
Located inside of a house and its various chambers arranged for the bar, stage and zones for the audience, the truth is that it has a very cozy atmosphere.
El primer día estaba mas centrado en la vertiente Doom, dejando el segundo día para el Stoner (aunque con una notable excepción).
The first day was more focused on Doom style, leaving the second day for Stoner (though with one big exception).
Todas las bandas que tocaron eran polacas pero querría dar unos pequeños apuntes sobre ellas.
All the bands that played were Polish but would give some small information about them.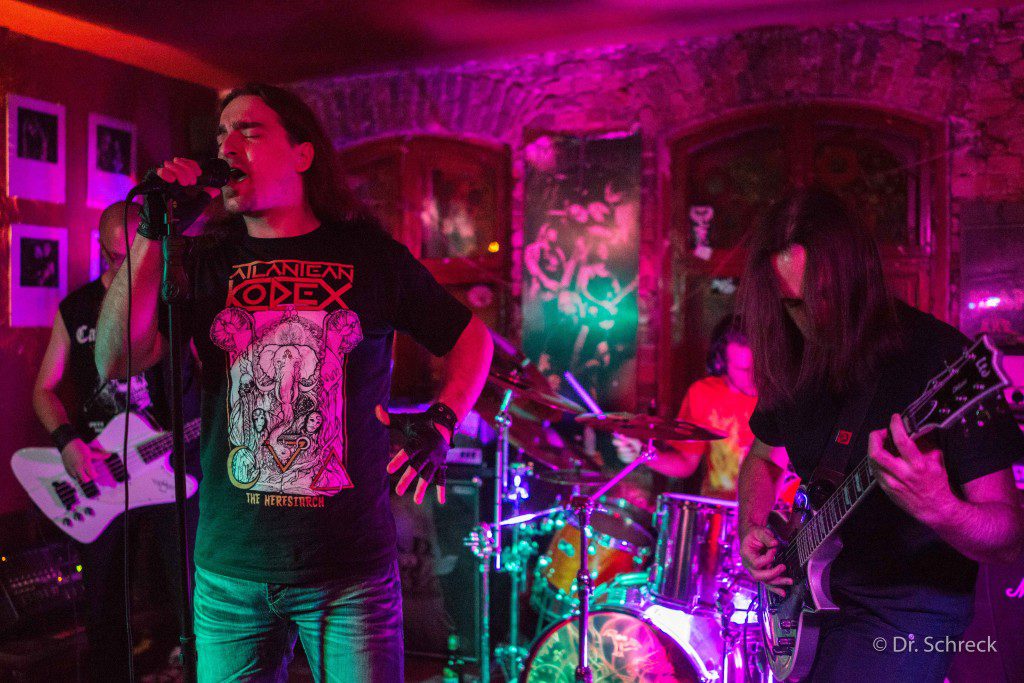 Los primeros en tocar fueron Monasterium, que tomando toda su inspiración de Candlemass (lo que es arriesgado) supieron hacerlo de un modo muy interesante. Buen comienzo
The first to play were Monasterium, they take all their inspiration of Candlemass (something that it's quite risky)  and they were able to do so in a very interesting way. Good start.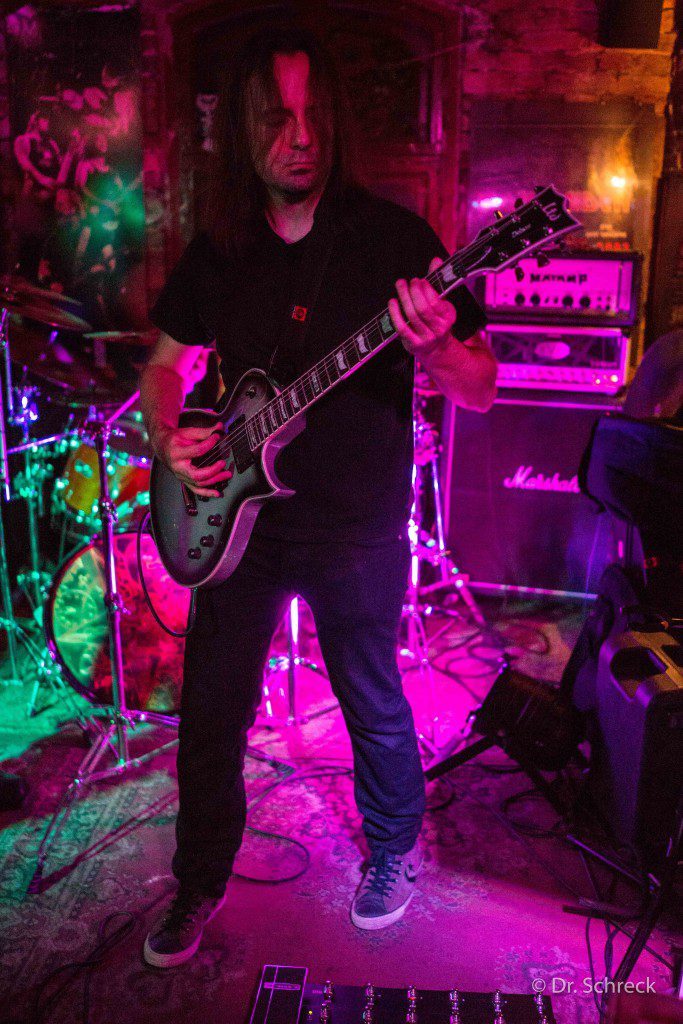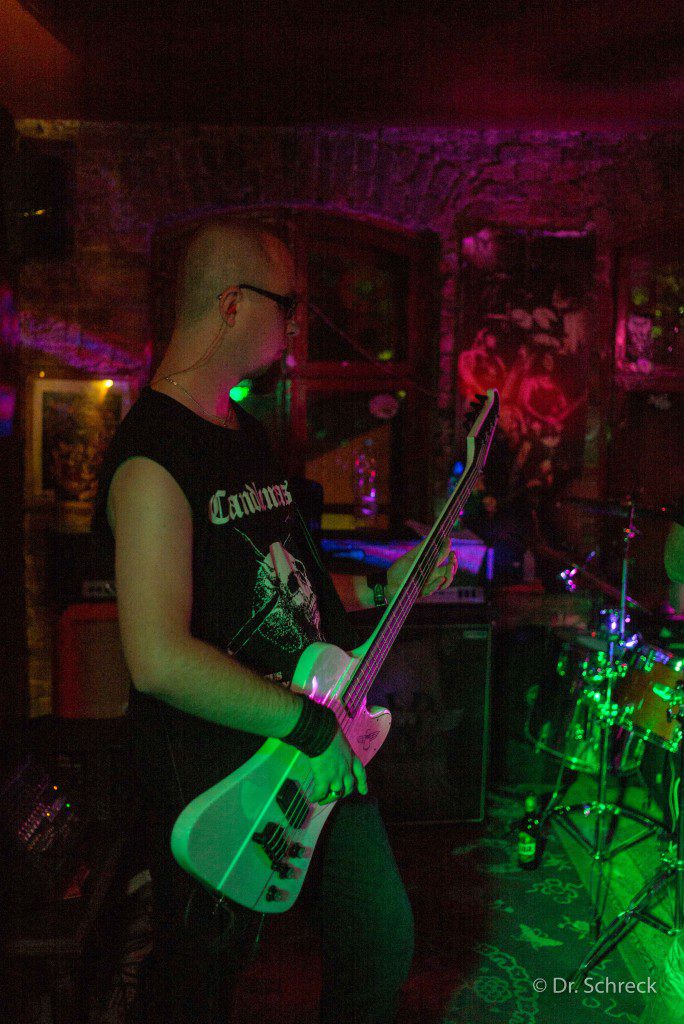 A continuación era el turno de Bitchcraft que, viniendo desde Poznan, se decantaban por la version mas clásica y mas pegada a Black Sabbath que contando con una cantante femenina no resultaba la opción mas habitual (lo cual resultaba muy diferente y al mismo tiempo aportaba algo novedoso). He de decir que estuvieron bastante bien.
After them it was the turn of Bitchcraft that, coming from Poznan, were more on the mood of  the classical doom and more Sabbath that with a female singer wasn't standard (which was very different and, at the same time, brought something fresh). I must say they were pretty good.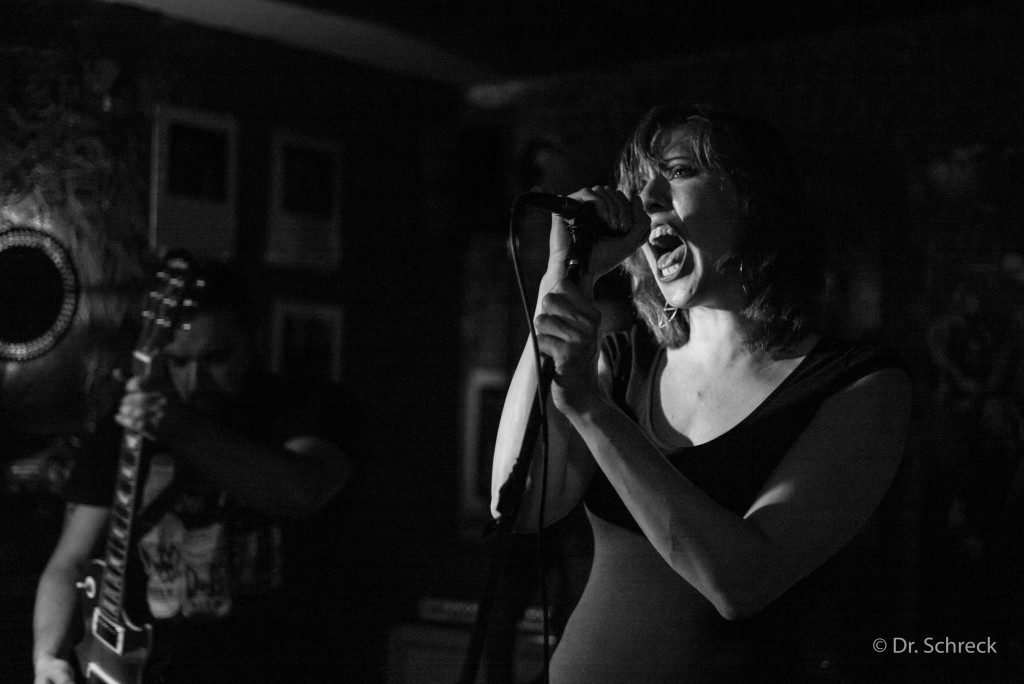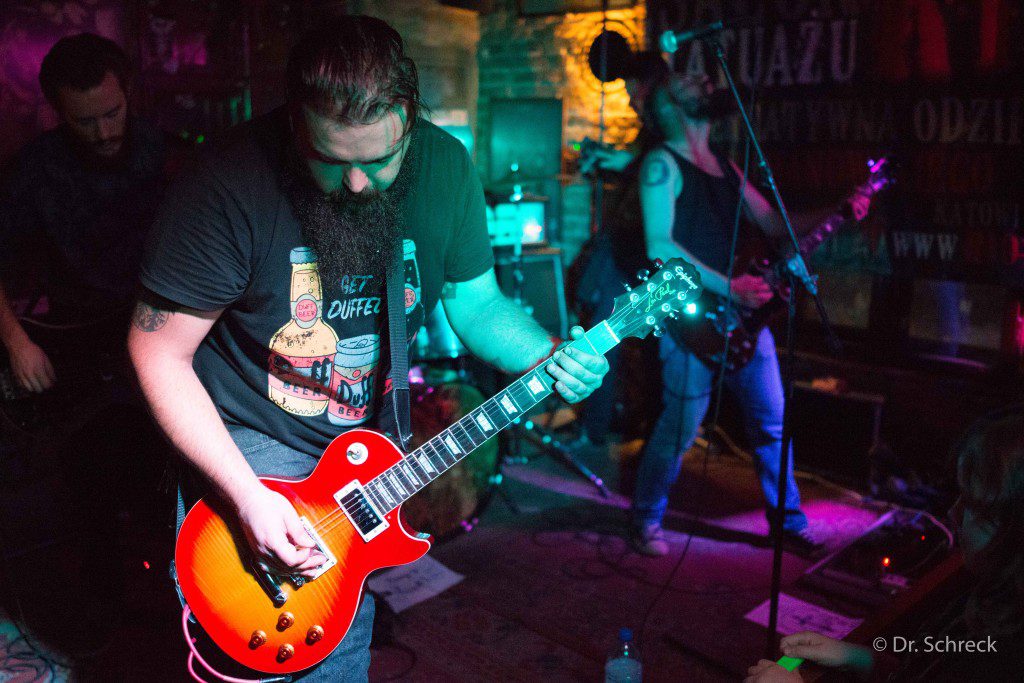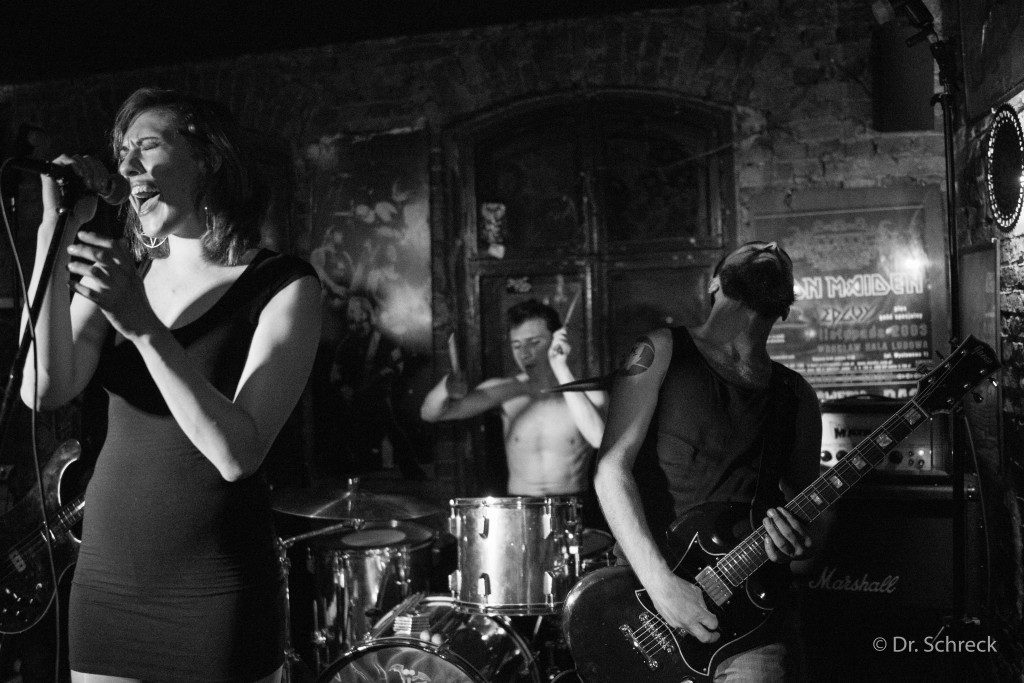 Los siguientes eran Voidsmoker, siguiendo el estilo mas instrumental del Doom y que también lograron un gran respuesta del publico. Pesado y con contundencia.
The following were Voidsmoker, following the more instrumental style of Doom and they managed to get a great response from the public. Heavy as a rock.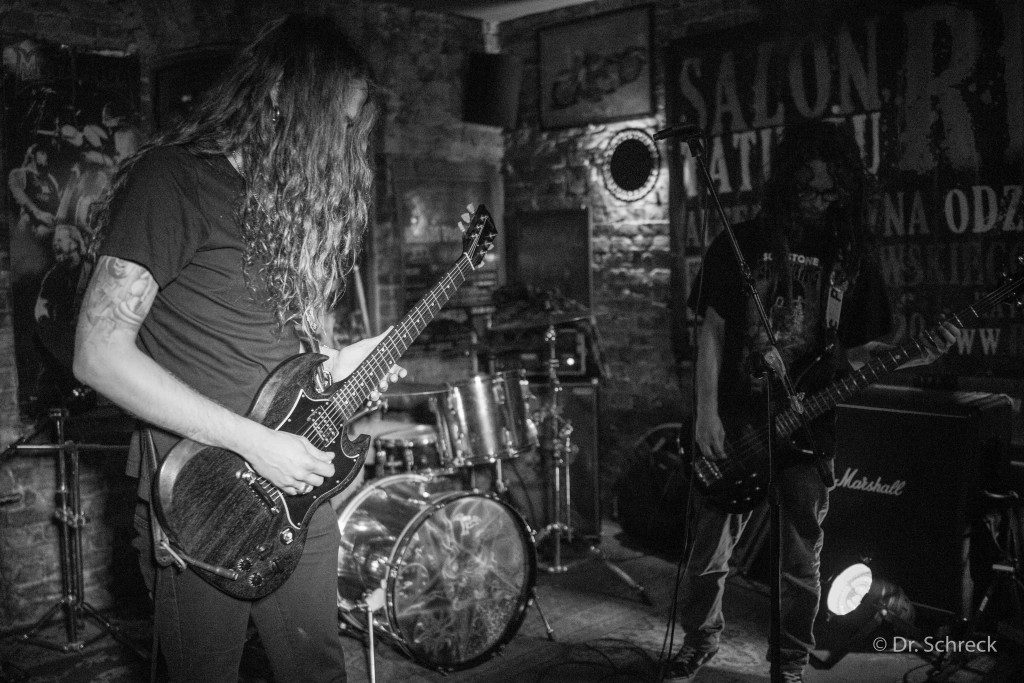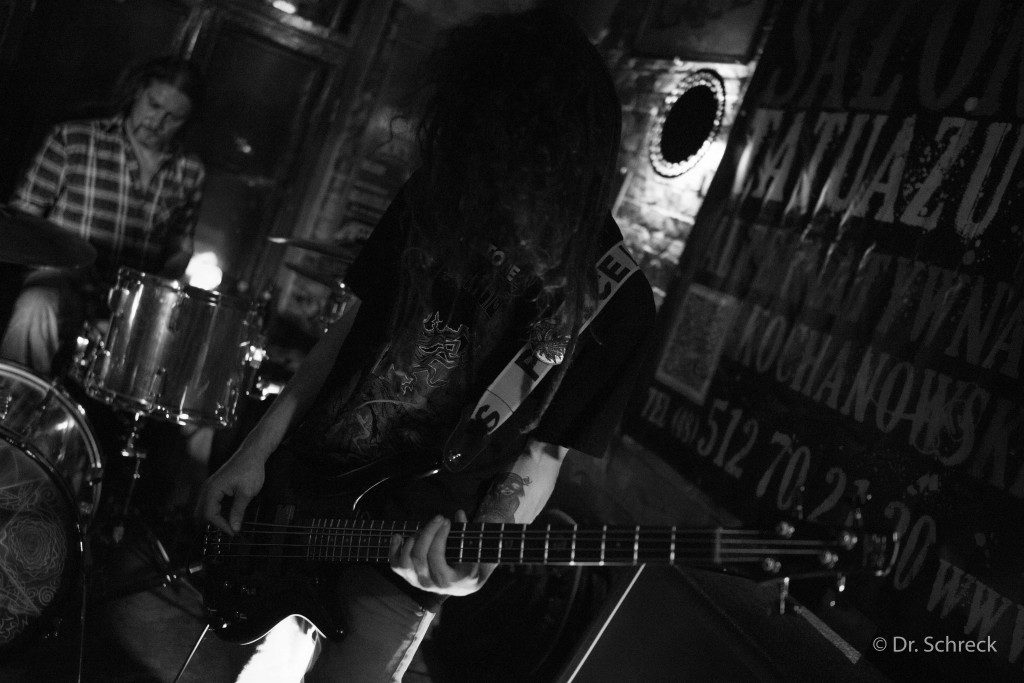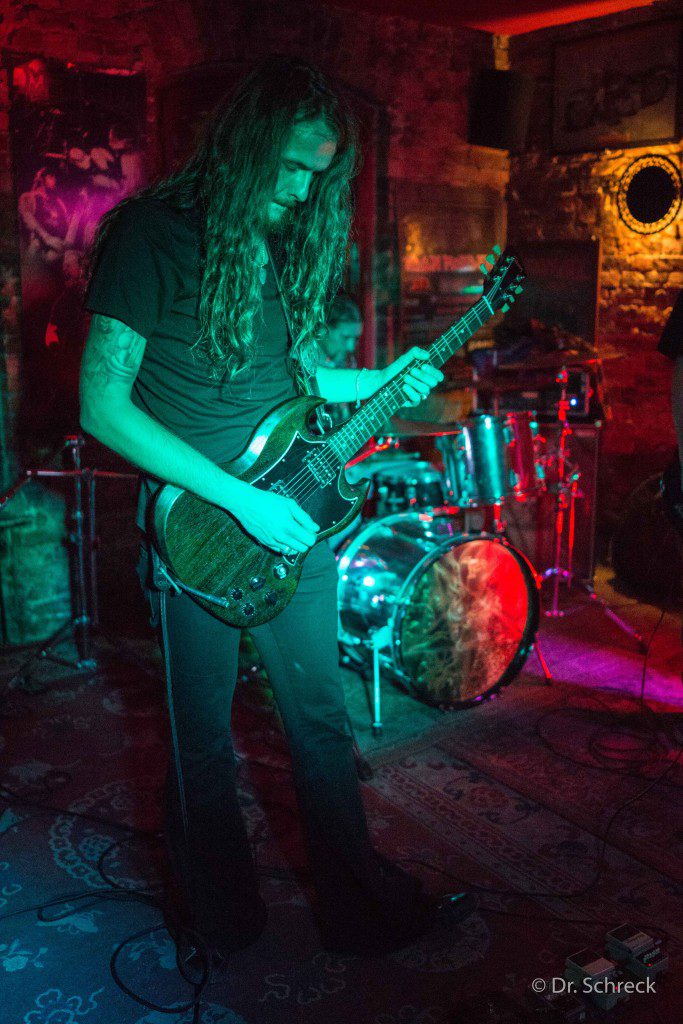 Por ultimo, tocaban Gallileous. Un poco mas "stoner" que el resto de grupos y con un ambiente mas psicodélico. Los había visto con anterioridad y me parecieron bastante curiosos. El cantante y guitarrista me parece un cachondo y te lo pasas bastante bien.
Finally, it was the time for Gallileous. A little more «stoner» than the other groups and with a more psychedelic atmosphere. I had seen them before and found  that they were quite curious. The singer and guitarist was quite a character and he carried without problems the stage presence.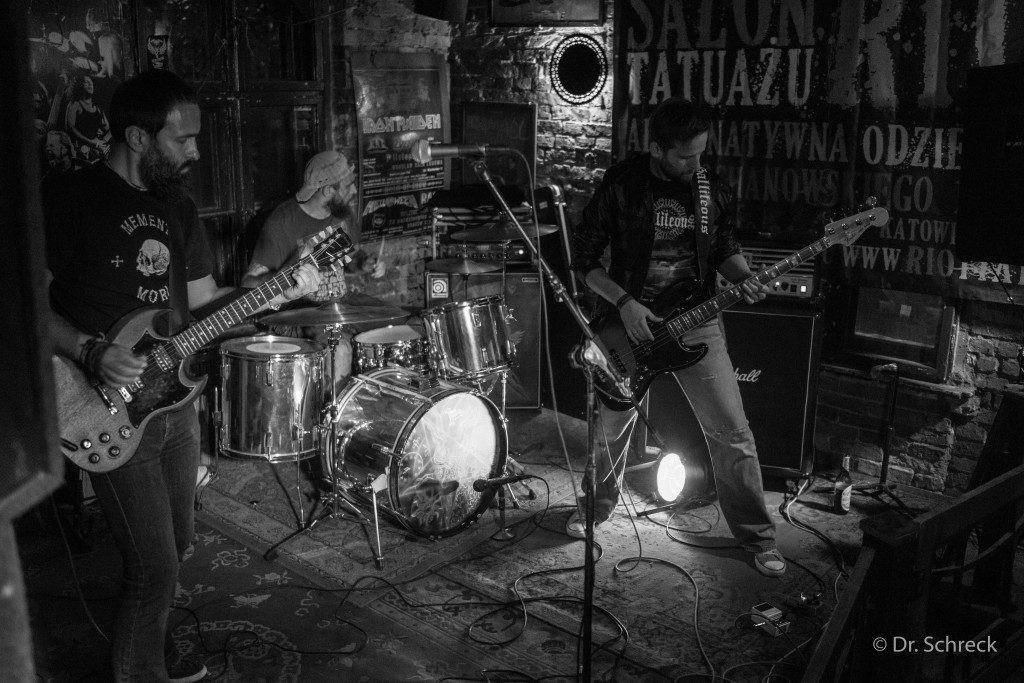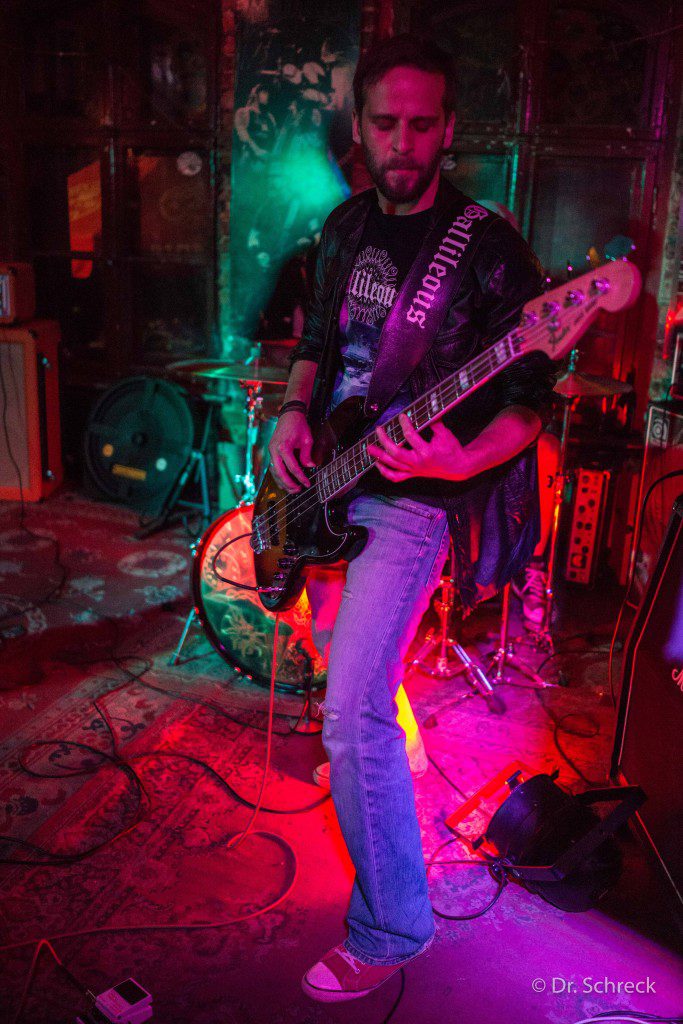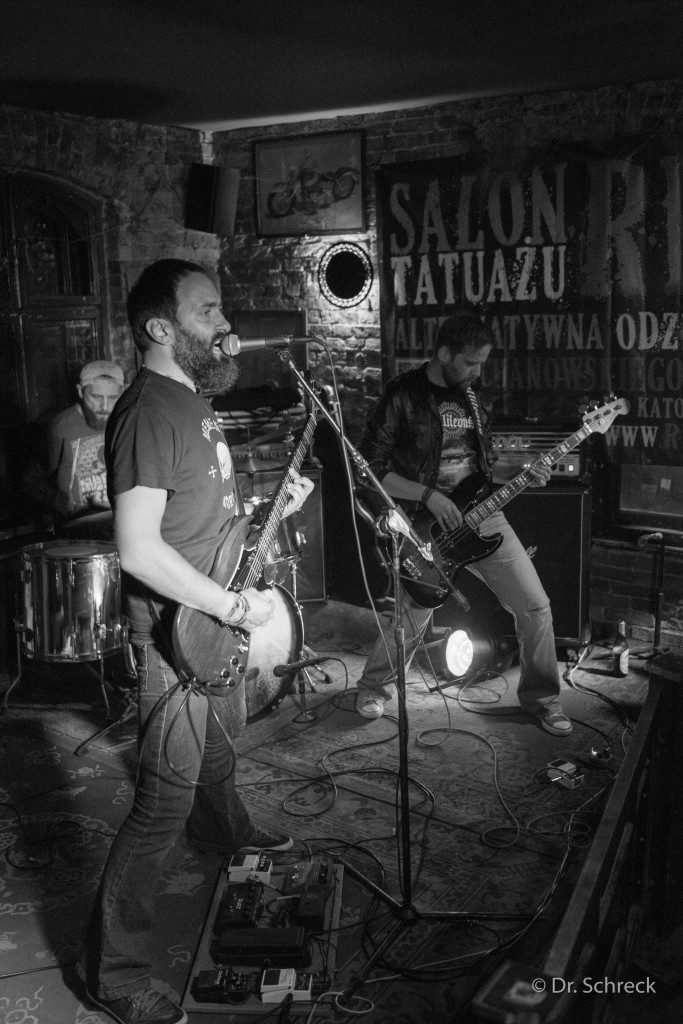 El segundo día todo se volvía mas complicado porque a la segunda jornada del festival se unía el concierto de God Is An Astronaut en la sala Megaclub y el concierto de Thaw y Czerń (de los que ya hable con anterioridad en el concierto de Crowbar) en el Tattoo Fest.
The next day everything became more complicated because together with the second day of the festival it was the concert God Is An Astronaut at Megaclub and the concert of Thaw and Czerń (of who I spoke earlier when I review of Crowbar concert) at the Tattoo Fest.
La opción elegida fue asistir primero al concierto de God Is An Astronaut (puesto que ya tenia la entrada comprada cuando se anunciaron los otros dos) y después unirme al final de festival.
The option for me it was to attend to the concert of God Is An Astronaut (since I already had purchased the ticket were the other 2 were announced) and later on join at the end of the festival.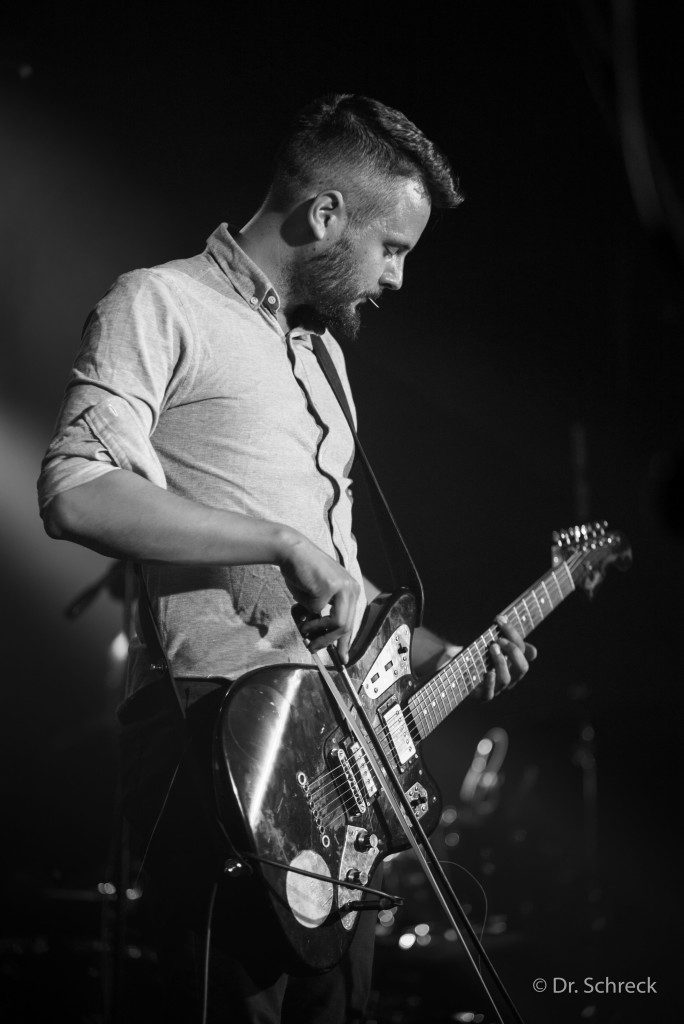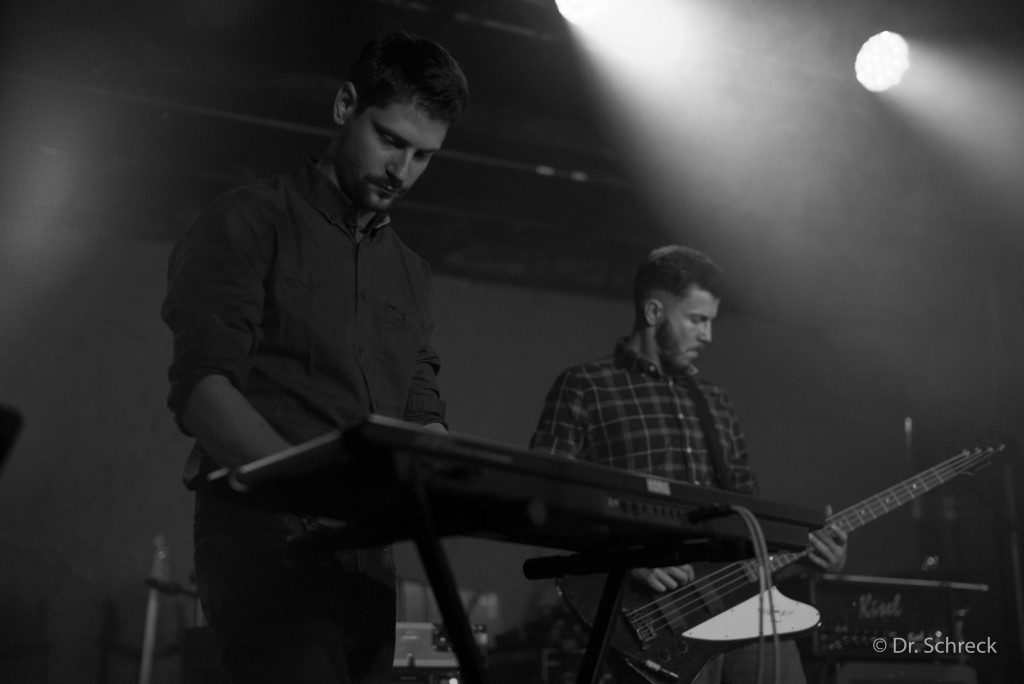 Así que me traslade a la sala Megaclub que es el lugar donde los conciertos un poco mayores se celebran en Katowice y primero fue el momento de una banda llamada Spoiwo que viene de Gdansk en el norte de Polonia.
So I arrived to the Megaclub that is the place where concerts are held for a slightly higher audience in Katowice. The support role got a band called Spoiwo coming from Gdansk in northern Poland.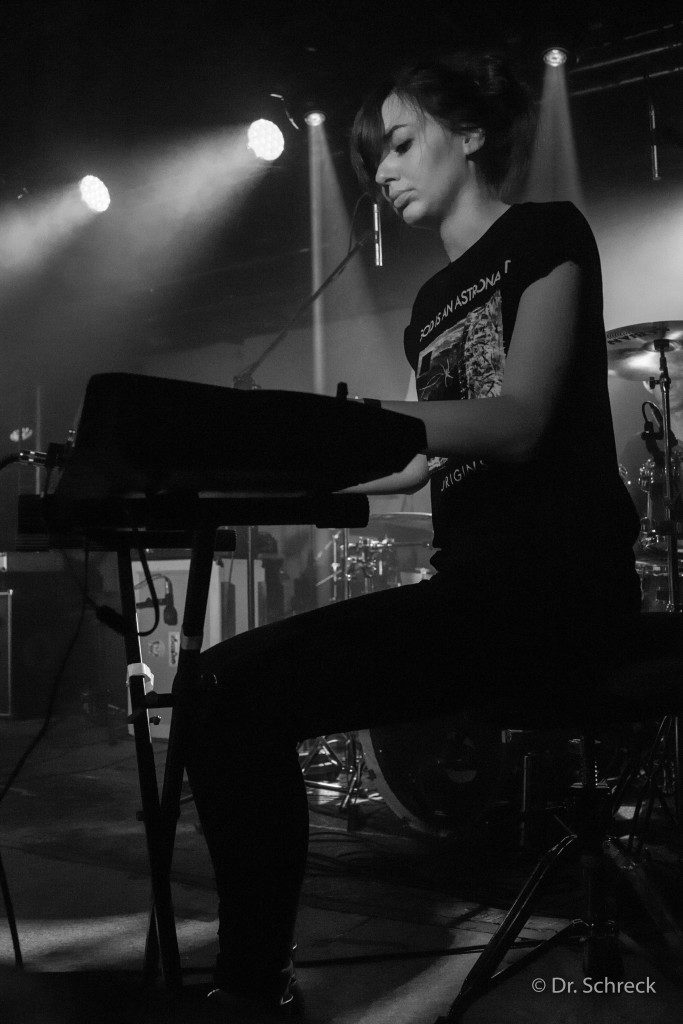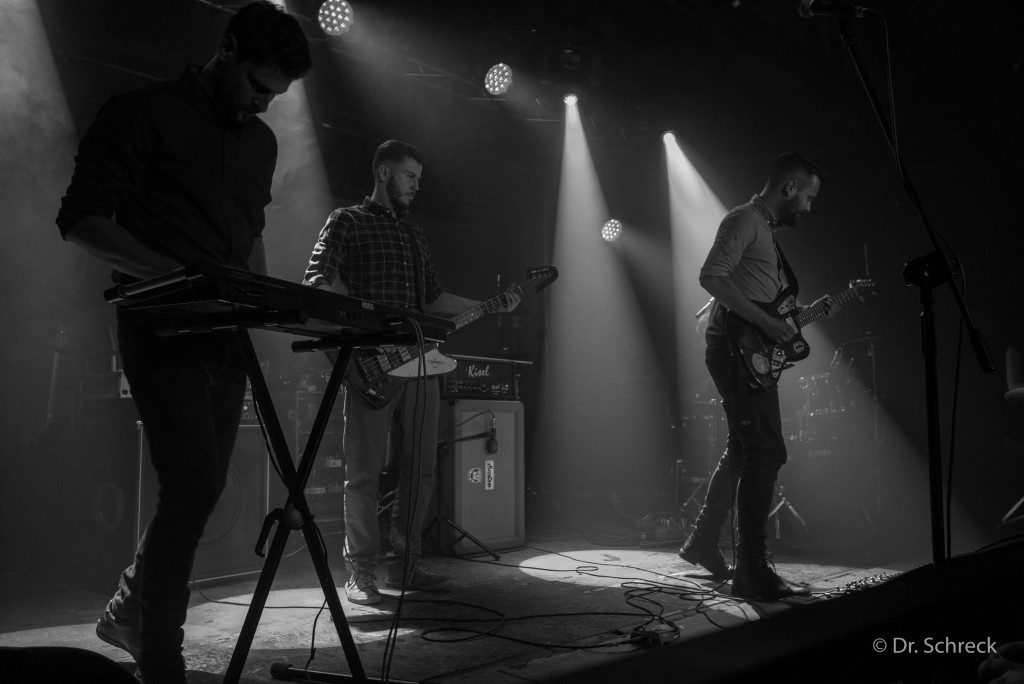 Post Rock muy bien ejecutado siguiendo los parámetros del genero y que tienen como base crear atmósferas evocadoras y pequeños crescendos en las canciones que a veces desatan la tormenta y en otras ocasiones derivan en un pausado final.
Post Rock nicely played following the parameters of the genre and based on create evocative atmospheres and small crescendos in songs that sometimes unleash a storm and sometimes resulting in a relaxed ending.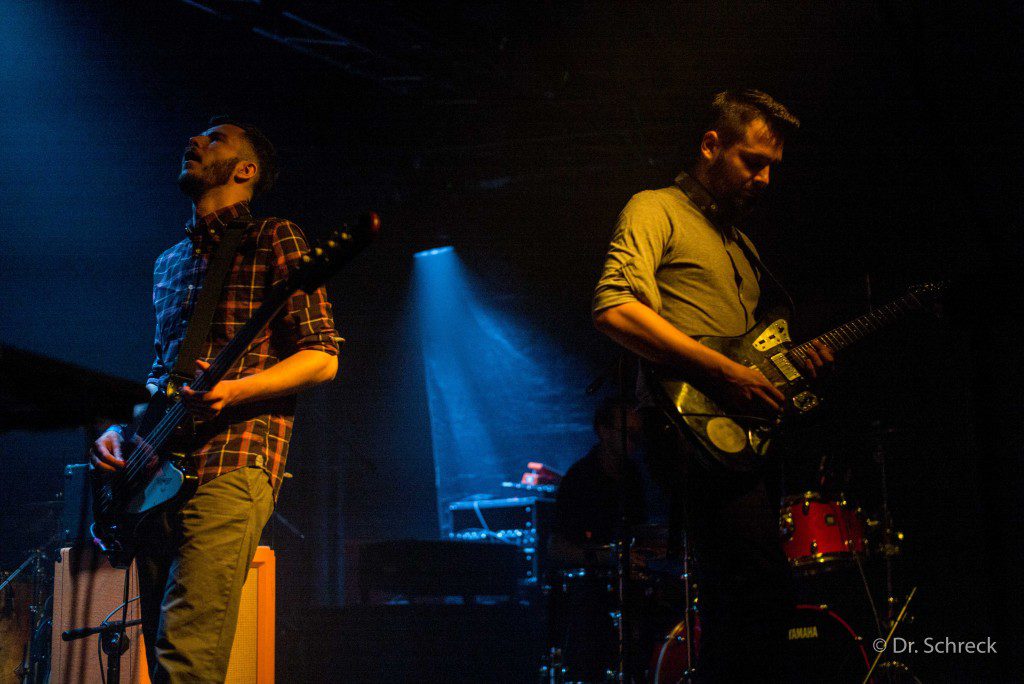 Así, sus 30-40 minutos nos sirvieron de introducción a la banda irlandesa God Is An Astronaut. Los había visto ya con anterioridad pero siempre en formato trio, y esta era la primera vez que tenia ocasión de verlos como cuarteto.
So, their 30-40 minutes served as introduction to Irish band God Is An Astronaut. I had seen it before but always as a trio, and this was the first time I had occasion to see them as a quartet.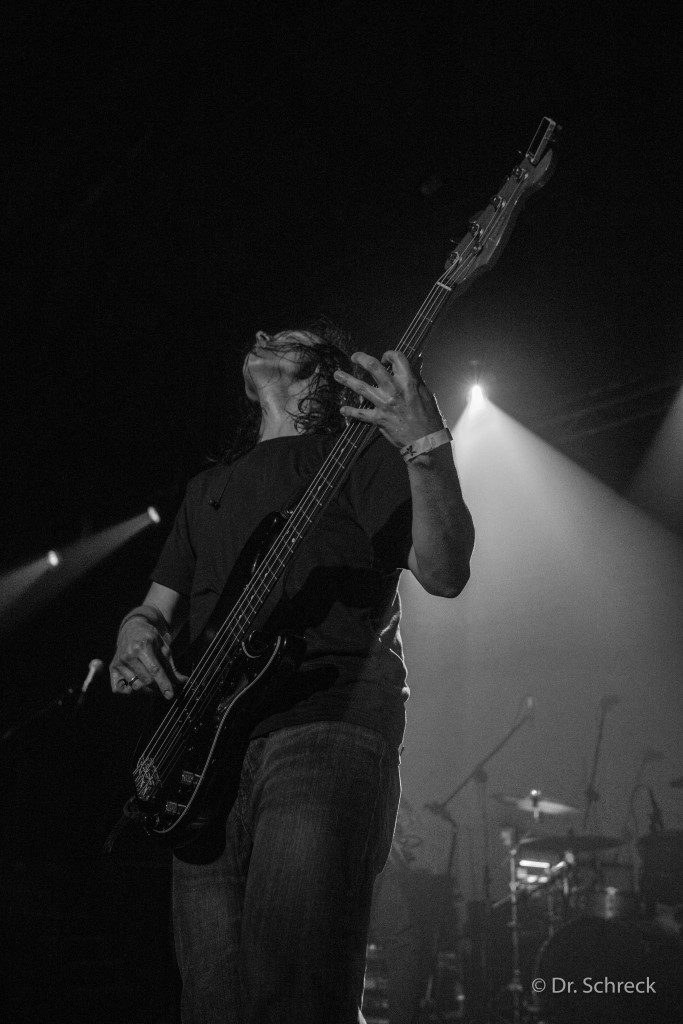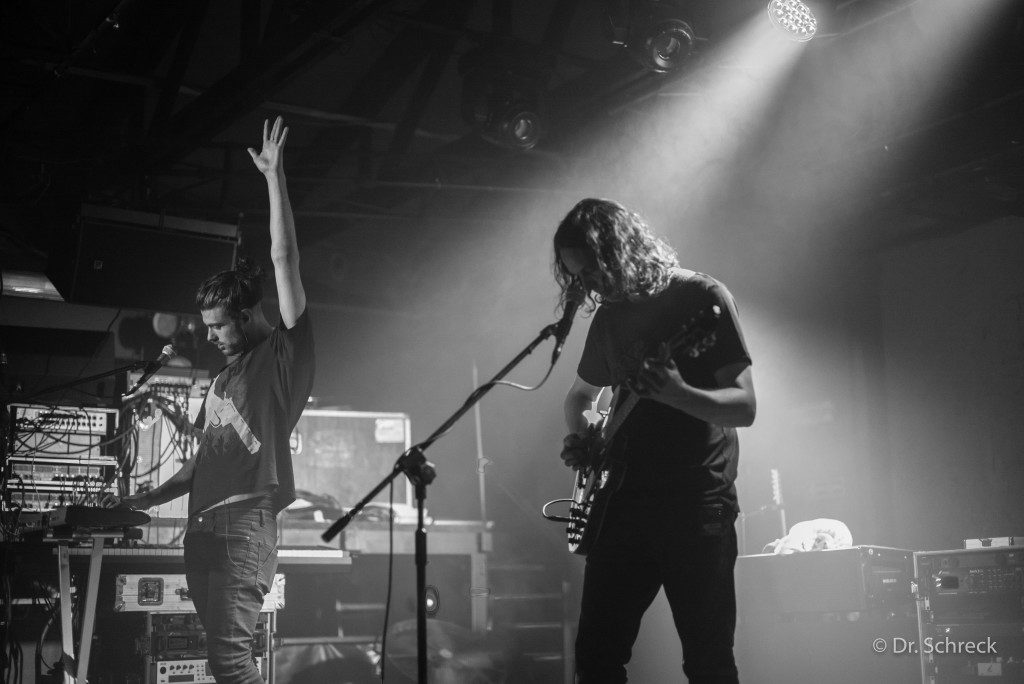 La verdad es que el grupo es mucho mas duro musicalmente que algunos otros que he visto y esto los hace mucho mas interesantes para mi gusto.
The truth is that the group is musically much harder than some others I've seen on that style and this makes them much more interesting in my opinion.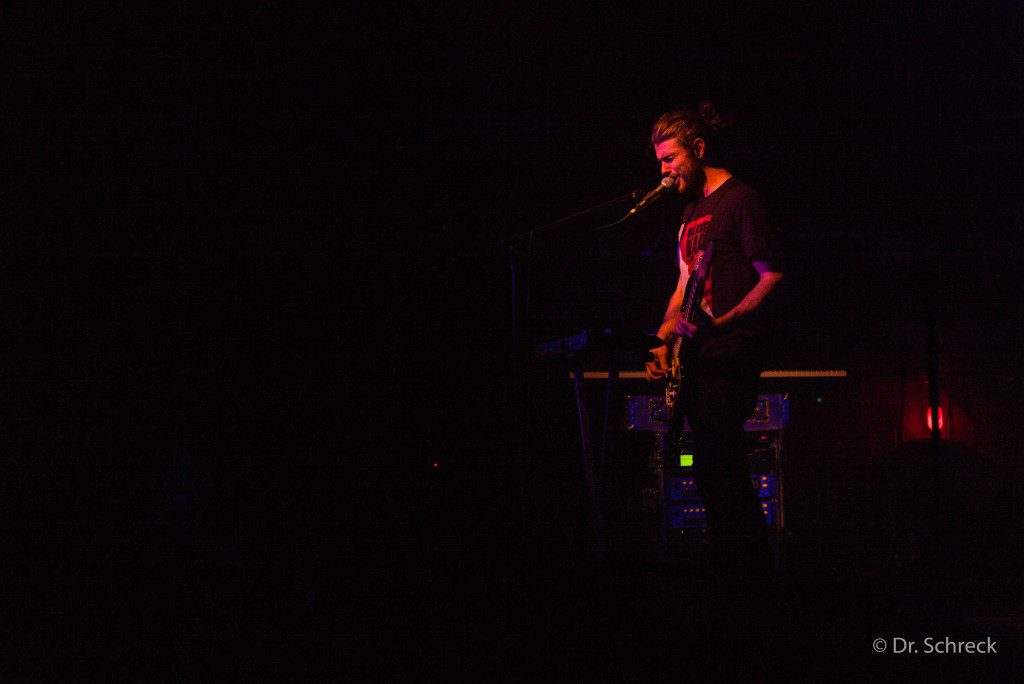 Buen concierto en el tiempo que vi del mismo y que abandone para llegar a ver las dos ultimas bandas del festival.
Good concert during the time I saw and then it was time to leave and see the last two bands of the festival.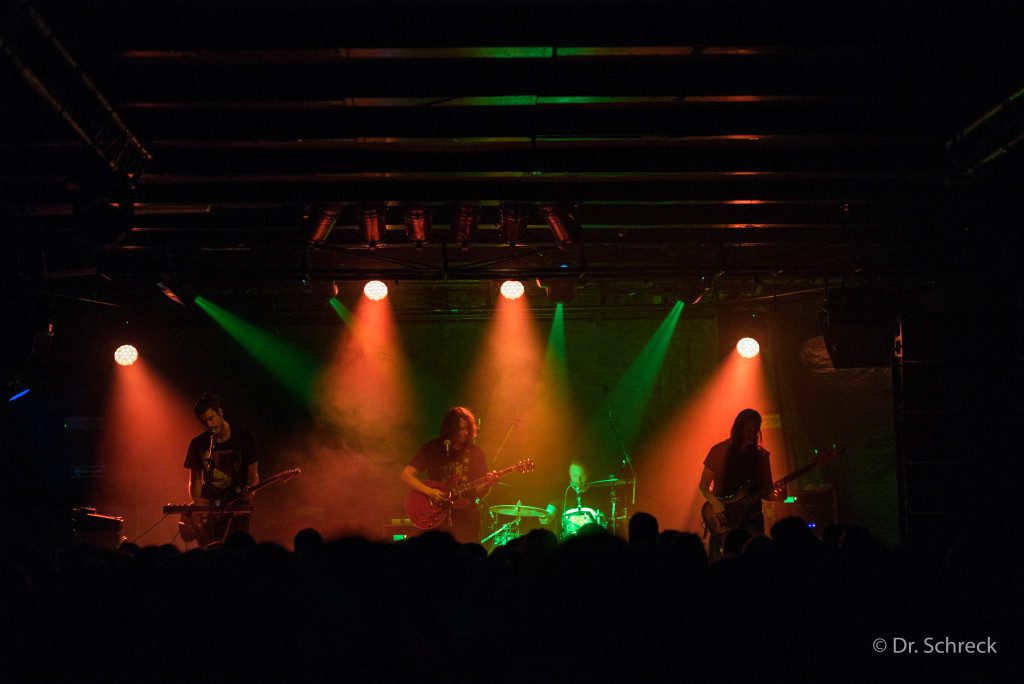 JD Overdrive fue la primera a la que llegue cuando ya habían empezado su concierto y su estilo se encuadra en un Stoner muy metalizado que bebe de otras bandas como puede ser Black Label Society. Muy enérgicos y con gran comunicación con el público.
JD Overdrive was the first that I manage to see but they had begun their concert when I arrived. Their style fits into a metallic Stoner with inspiration from other bands such as Black Label Society. Very powerful concert and with great interaction with the people.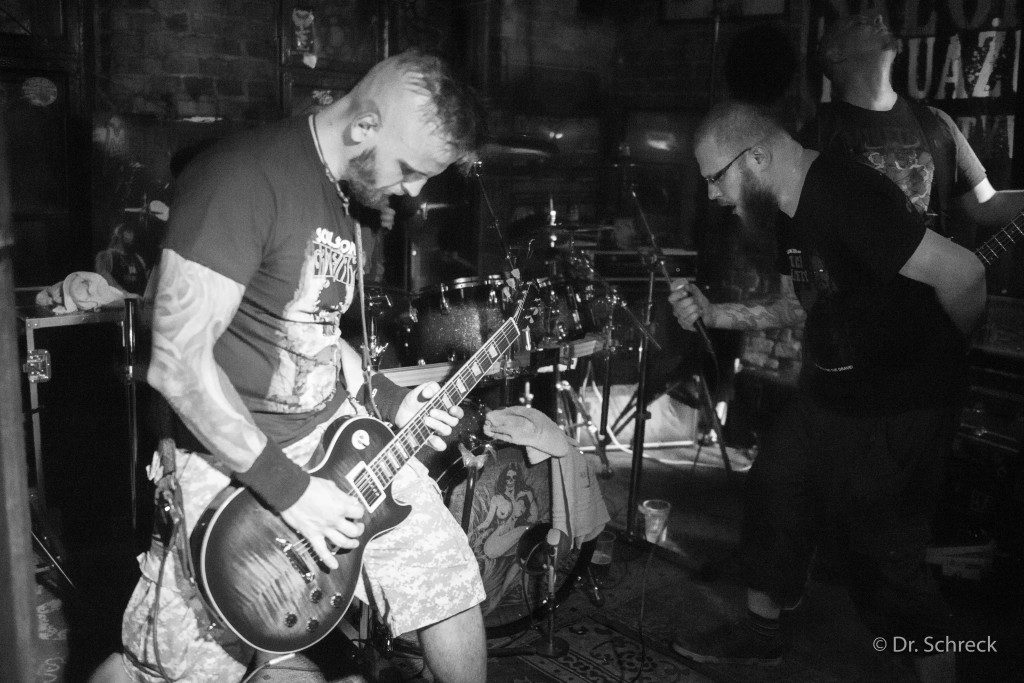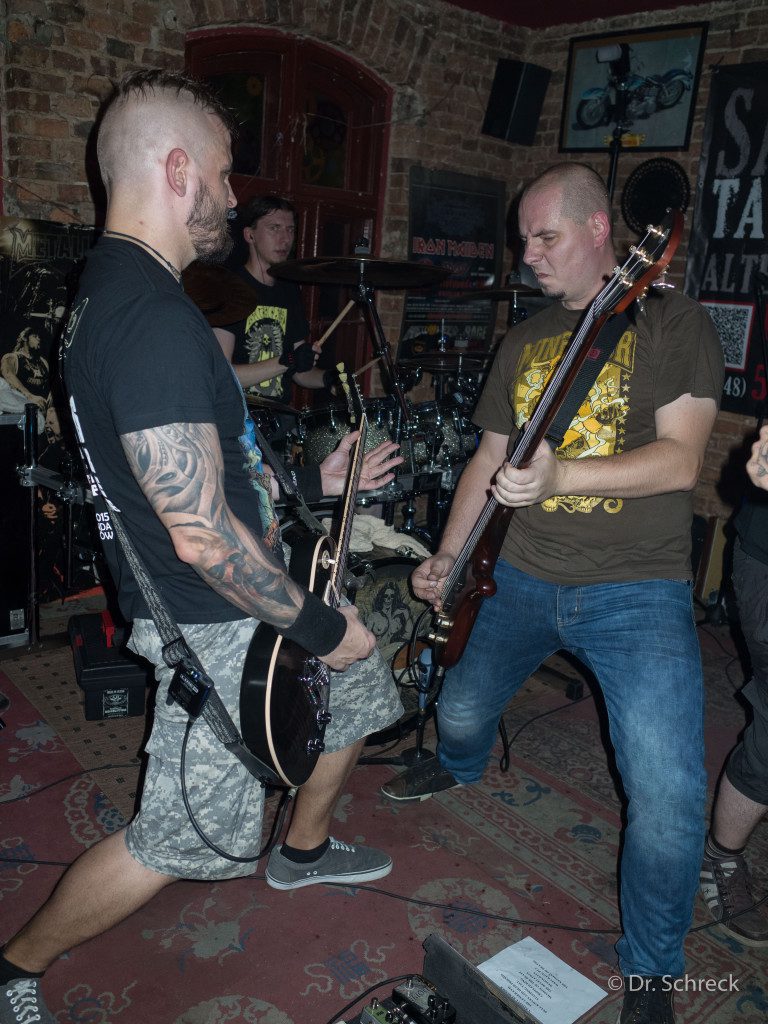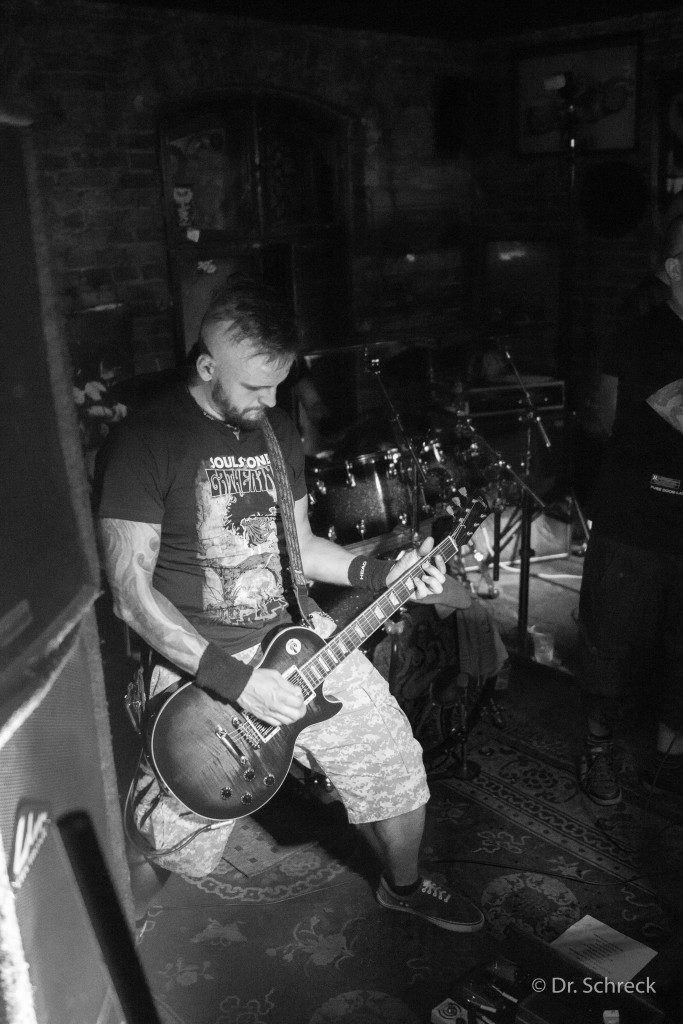 Y tras ellos, llegaba el momento de la banda Doom que debía haber tocado el viernes pero que, por problemas de agenda, lo hicieron el sábado. Se trataba de Belzebong, provenientes de Varsovia, pero seguramente una de las mas internacionales dentro del Doom polaco (yo he podido verlos convocar mucha gente en el Desertfest de Londres en la sala Underworld de Camden).
And after them, it was the moment of Doom band that it should have played on Friday but, due to logistic problems, performed on Saturday. They were Belzebong, from Warsaw, but surely one of the most international in the Polish Doom (I've seen them got many people at the London's Desertfest in Camden Underworld).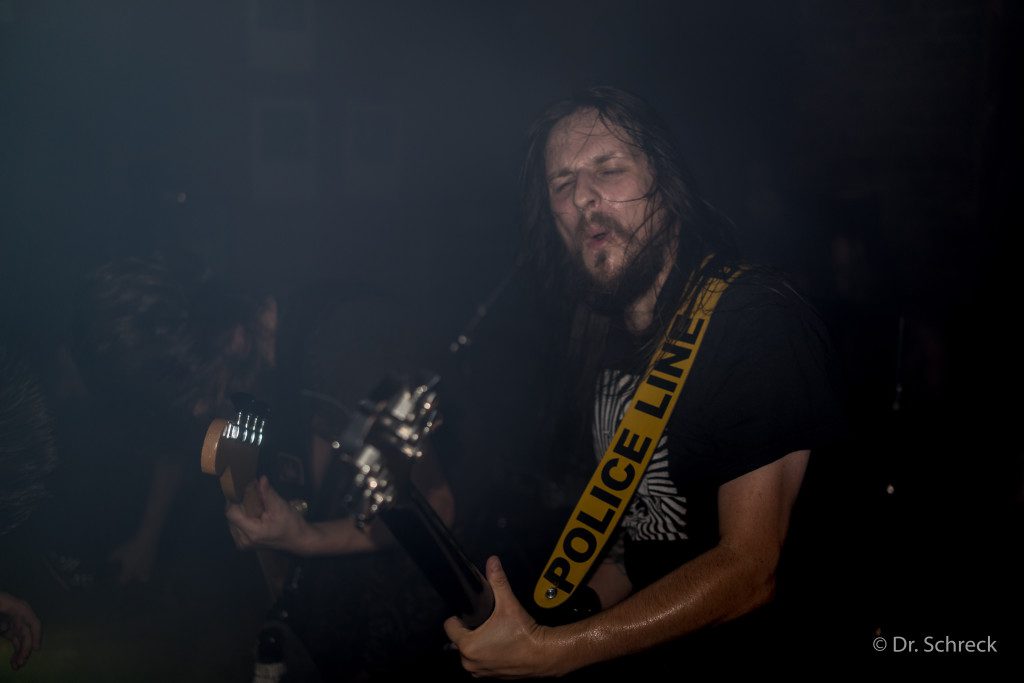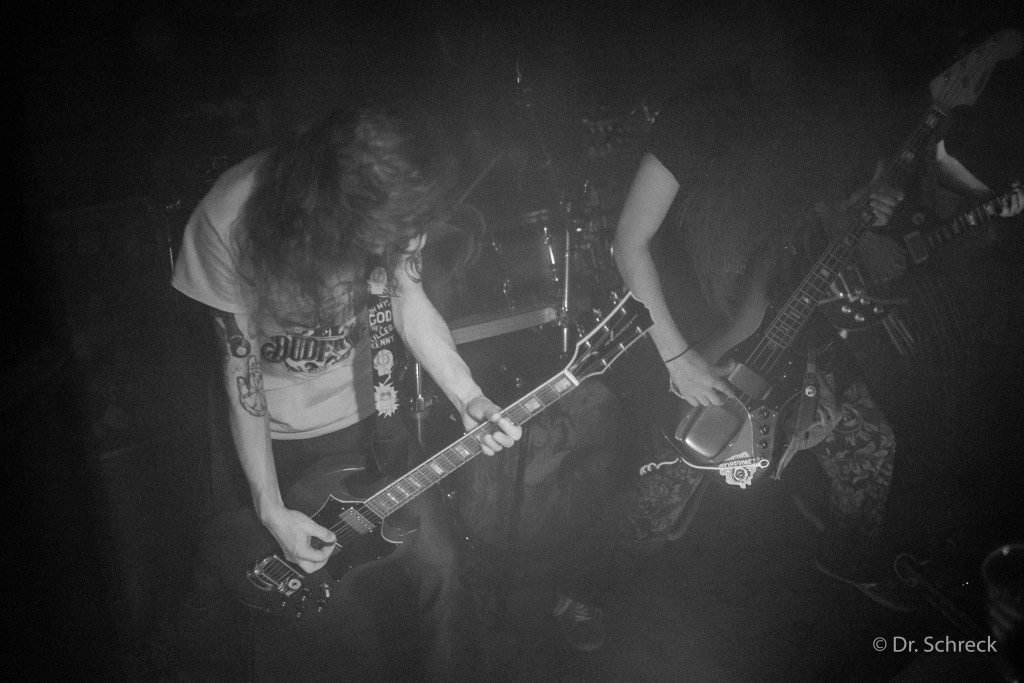 La experiencia sonora y visual de Belzebong hay que vivirla en vivo, pero debo de decir que la primera vez que los vi teloneando a Blood Ceremony (precisamente en la sala Megaclub) no fui capaz de verlos en escena de la cantidad de humo que generaron.
The sound and visual experience of Belzebong needs to be seen live, but I must say that the first time I saw them as support for Blood Ceremony (in fact at Megaclub) I was not able (almost) to see them on stage due to the thick smoke.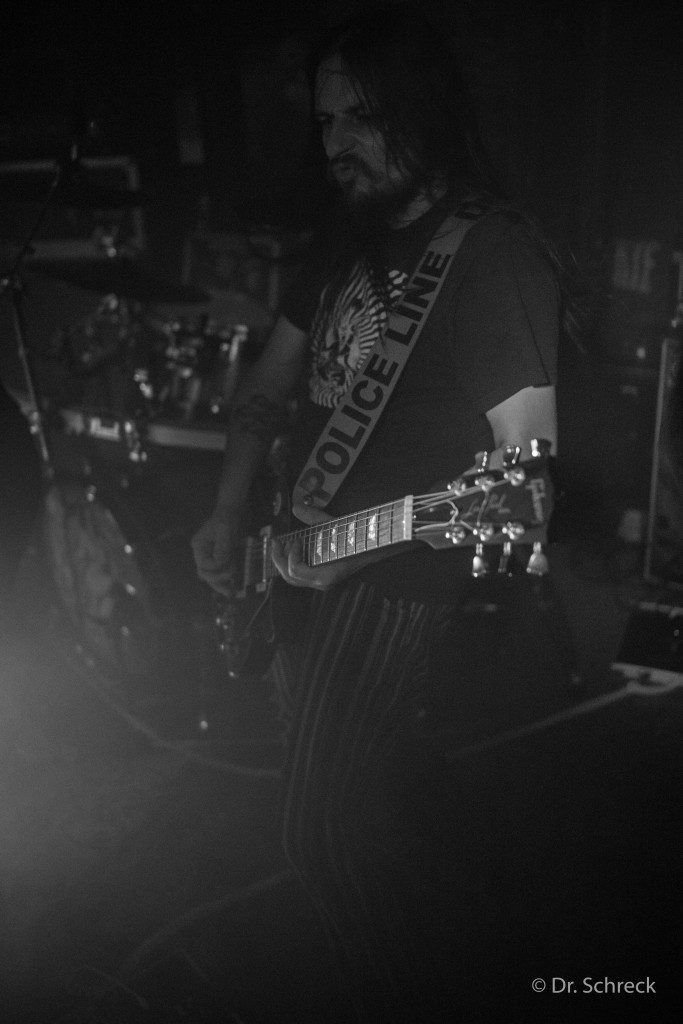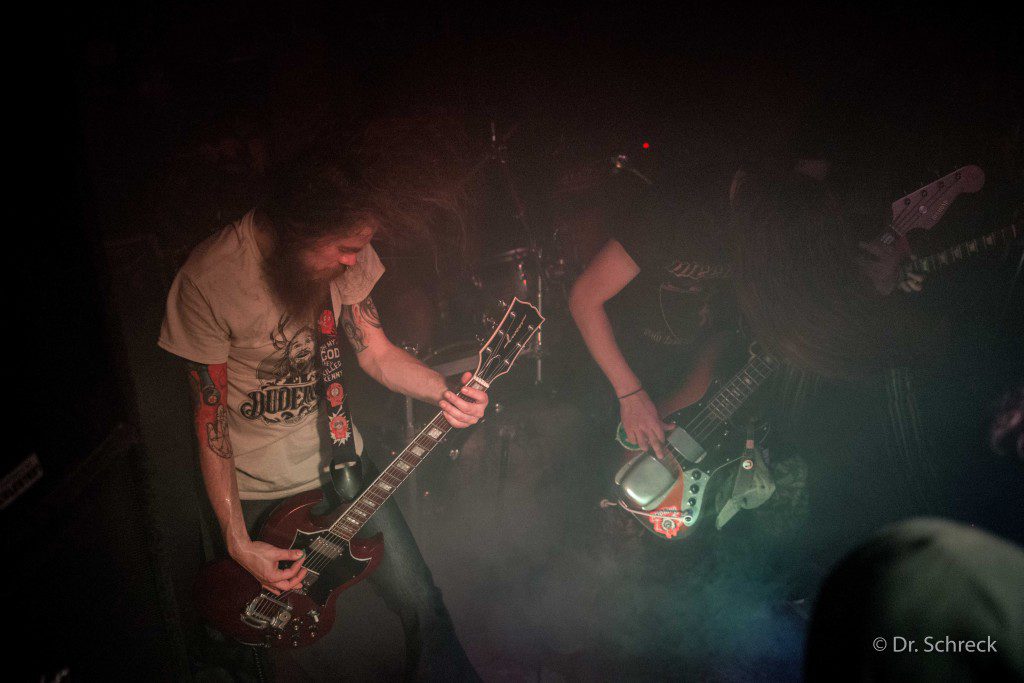 Esta vez fue un poco menor la cantidad, pero suficiente para aclimatarnos al Bong.
This time there was a little less smoke but enough to acclimatize to the Bong.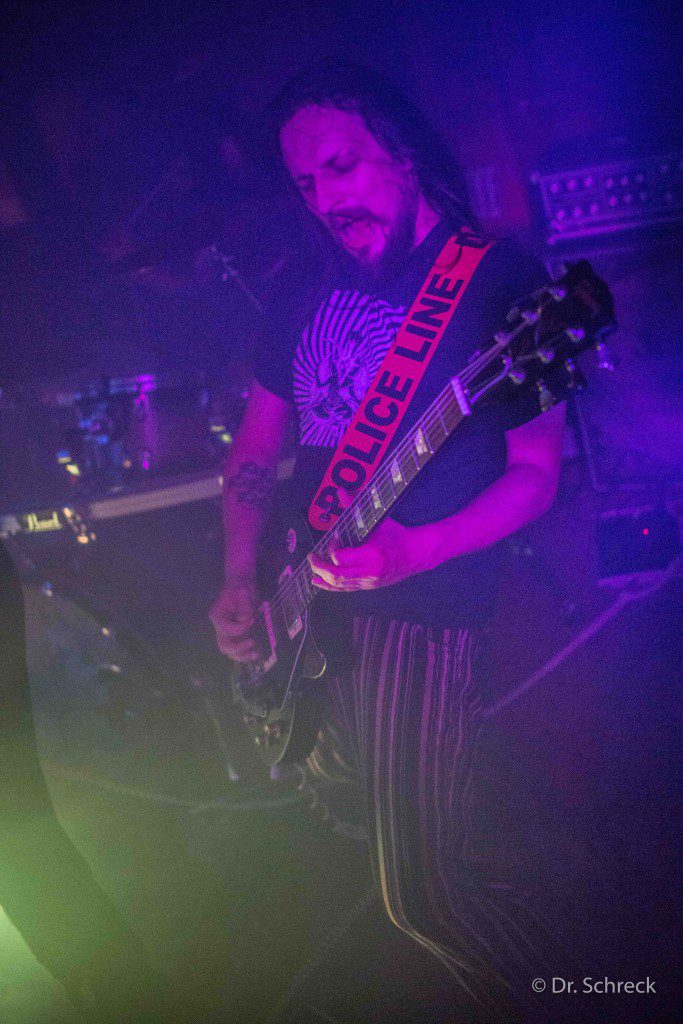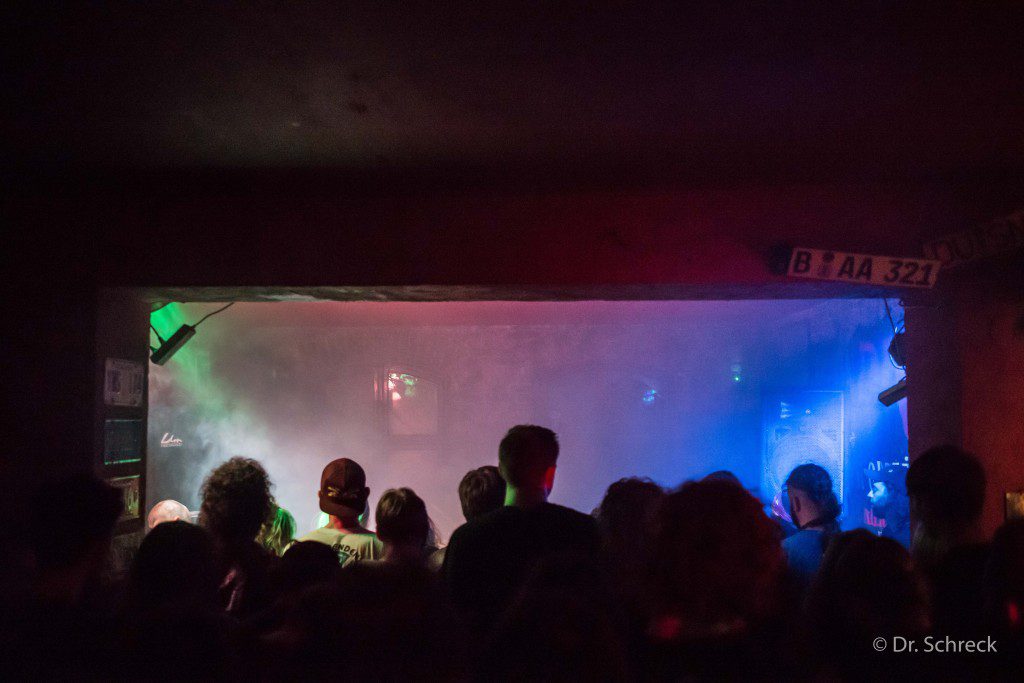 Gran banda que recomiendo ver si en alguna ocasión pasan por alguna concierto cercano.
Great band that I recommend if you ever see them play nearby.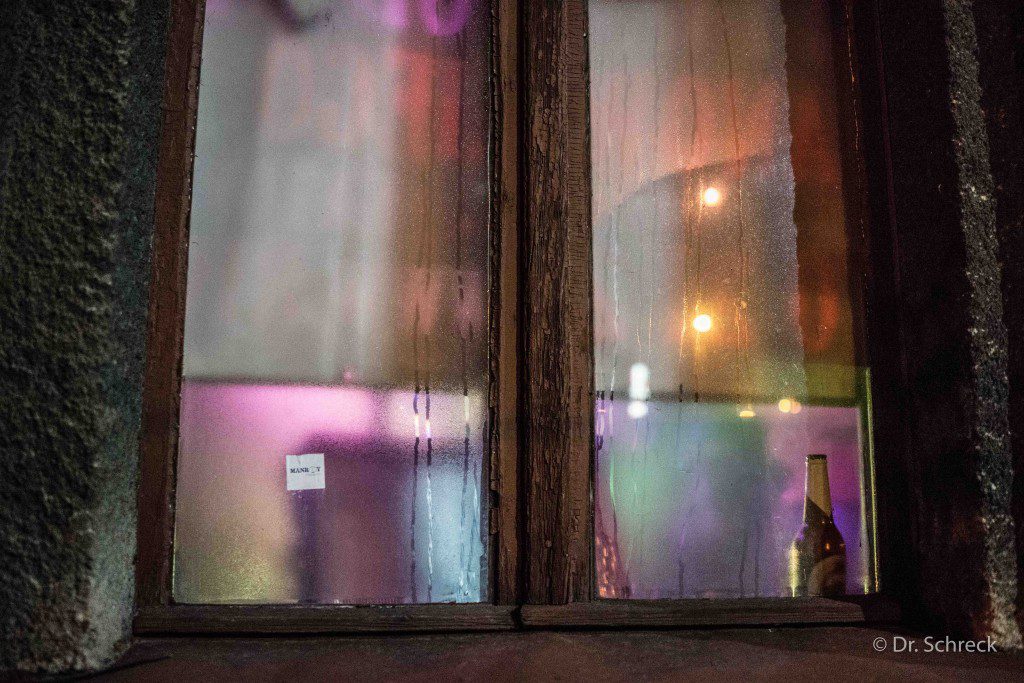 Y así daba por terminado un fin de semana un poco distinto en los que se refiere a ver un concierto.
And that finished the musical experience for a quite different weekend.
Agradecer especialmente a la gente del Pub Korba que sigan haciendo el esfuerzo de montar esos conciertos tan acogedores.
I would like to thank the people of Pub Korba for making the effort to set these nice concerts.